WELCOME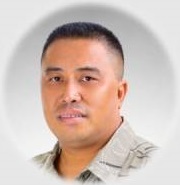 This website belongs to Joseph Felix Jr. It is created to provide more practical information about the courses been taught by this instructor.
From this website, Course Learning Outcome, including the Student Learning Outcome, will be provided here. Additionally, the syllabus will be accessible to students for them to choose whichever sections they want depending on their own schedule.
Activities and upcoming events will be modernize frequently on daily basis. Other than that, Engrade and COM Webmail will also be use to inform the student's attendance, grade, daily activities, quizzes, handouts, and more.
| Day &nbsp | Time &nbsp | Office &nbsp | Office Hours &nbsp |
| --- | --- | --- | --- |
| M-W-F | 8:00 A.M. - 5:00 P.M. | Old Faculty Building | 10:00 A.M.- 11:00 A.M. |
| T-TH | 8:00 A.M. - 5:00 P.M. | Office 3 | 11:00 A.M. - 12:00 P.M. |

Course Schedule (Fall 2015)
| Course &nbsp | Section &nbsp | Credits | Time &nbsp | Day &nbsp | Room &nbsp |
| --- | --- | --- | --- | --- | --- |
| CA100 | Section 2 | 3.0 | 3:00 PM-3:55 PM | M-W-F | B101 |
| IS201 | Section 2 | 3.0 | 12:00 PM-12:55 AM | M-W-F | B101 |
| CA105 | Section 1 | 3.0 | 9:30 AM-10:55 AM | T-TH | B101 |
| ED271 | Section 1 | 3.0 | 11:00 AM-12:25 PM | MTWTHF | B101 |

Course Schedule (Spring 2015)
| Course &nbsp | Section &nbsp | Credits | Time &nbsp | Day &nbsp | Room &nbsp |
| --- | --- | --- | --- | --- | --- |
| CA100 | Section 2 | 3.0 | 3:00 PM-3:55 PM | M-W-F | B101 |
| IS201 | Section 2 | 3.0 | 12:00 PM-12:55 AM | M-W-F | B101 |
| CA105 | Section 1 | 3.0 | 9:30 AM-10:55 AM | T-TH | B101 |
| ED271 | Section 1 | 3.0 | 11:00 AM-12:25 PM | MTWTHF | B101 |