The following steps will change an existing Outlook configuration to use secure access.
Select Accounts... from the Tools menu to show the Internet Accounts dialog: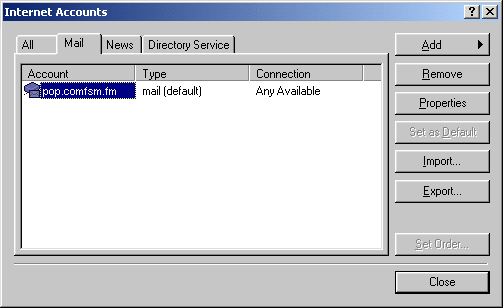 Select your existing account on the Mail tab (it doesn't need to be named pop.comfsm.fm)
Click Properties.
Click on the Servers pane as shown next.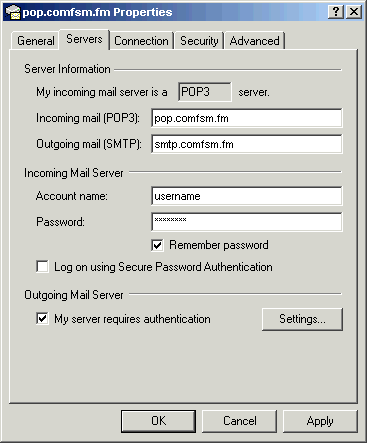 Verify the POP and SMTP server names are correct (pop.comfsm.fm and smtp.comfsm.fm)
Check My server requires authentication.
Click the Settings button and make sure Use same settings as my incoming mail server is selected, then click OK to close the Outgoing Mail Server dialog.
The remainder of the settings are made on the Advanced pane: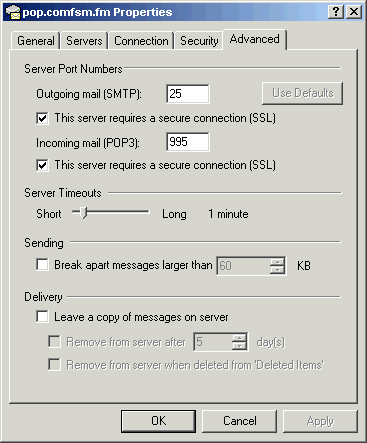 Select This server requires a secure connection (SSL) for both the SMTP and POP3 servers
Verify port numbers are 25 and 995 (the POP3 port number should change automatically when you select the SSL connection).
Click OK
Click Close the Internet Accounts dialog.