SC 130 Physical Science laboratory ten images
Reflection and refraction laboratory.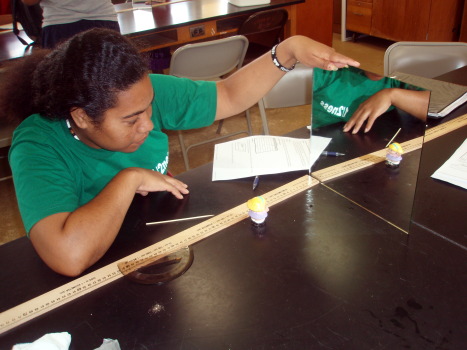 Andelina works in the reflection lab

Yahne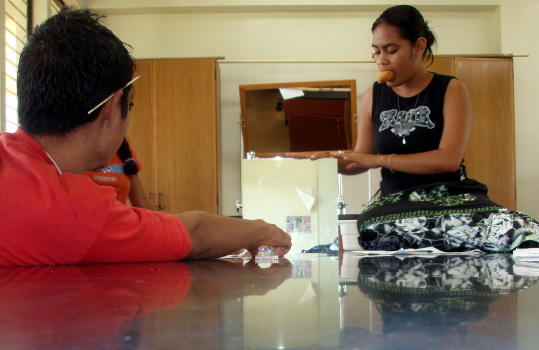 Doughnuts help the concentration in this very reflective activity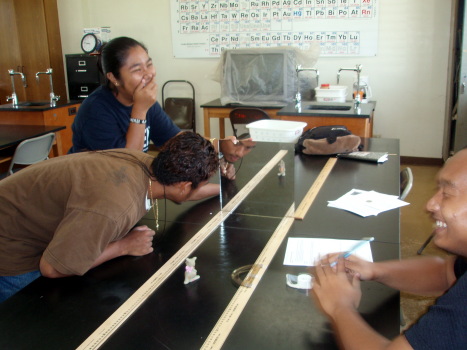 Riantho, Rukan, Auslynn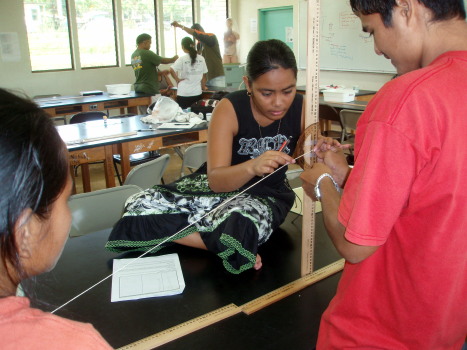 Yahne, Suanrita, Kevin and their string technique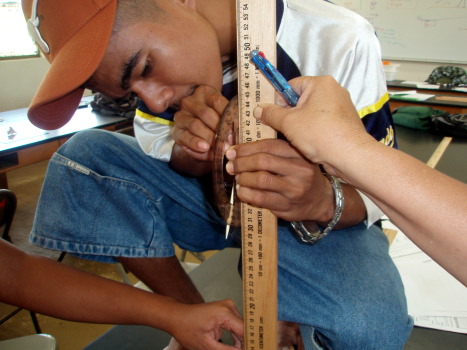 Sean holds the protractor in a manner developed by his group.
Although the group Sean was in developed a new protractor technique, the group with Sylvia and Sinolet appeared to produce some of the most consistent data by working slowly, patiently, and double-checking their angles.
Modification to consider: Try to measure the depth of the coin in varying depths of water and equivalent actual depth in air. Need a really square, possible clear plastic box of significant size. Think hard plastic decor ware circa 1980.
Notes from the lens activity on Wednesday 26 March 2008. Future improvements: more magnifying glasses, bigger magnifying glasses. More polarizing lenses. More pinhole cameras. Bigger pinhole cameras.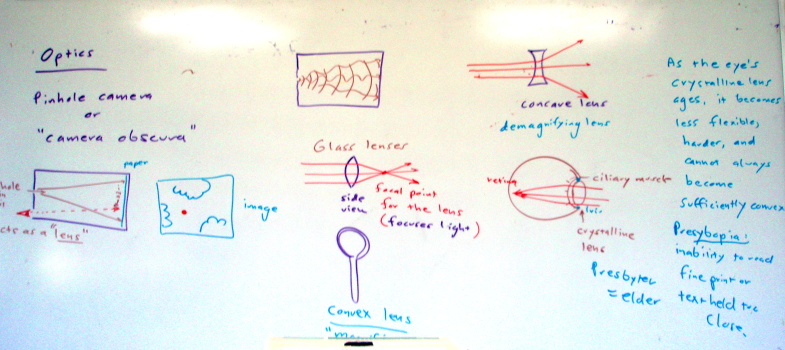 Lens activity white board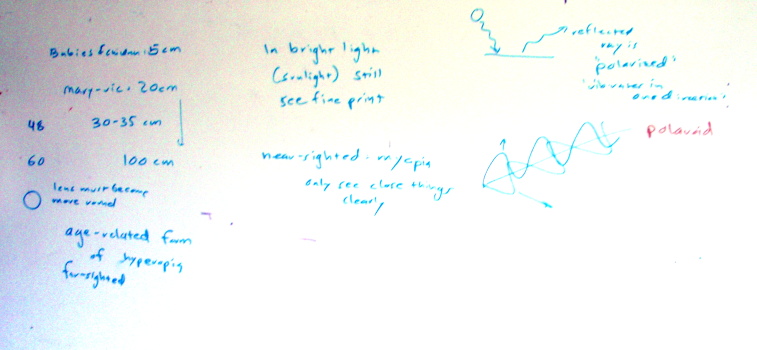 Lens activity white board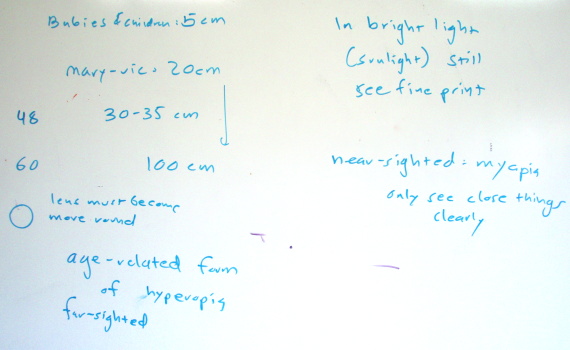 Lens activity white board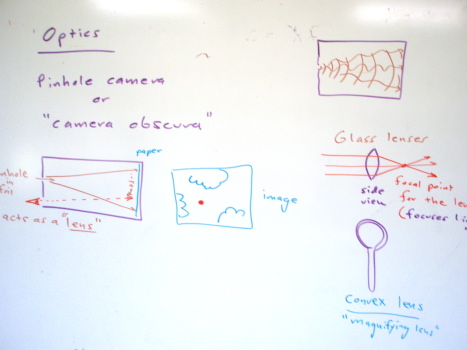 Lens activity white board