Images from chromatography, acids, and bases
This is not the laboratory starter text. See starter text.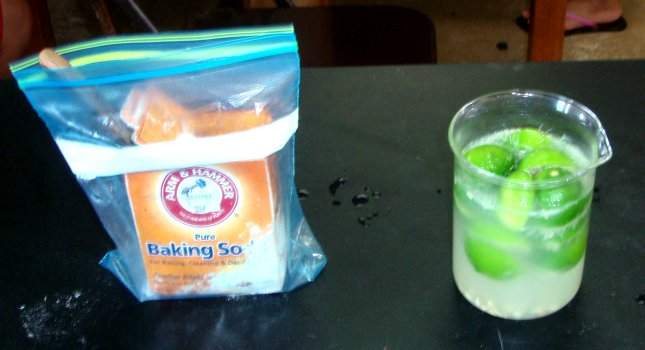 materials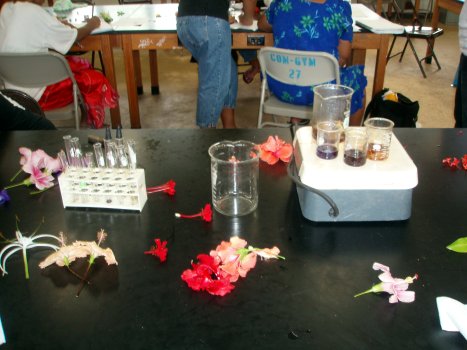 materials hotplate


chromatography setup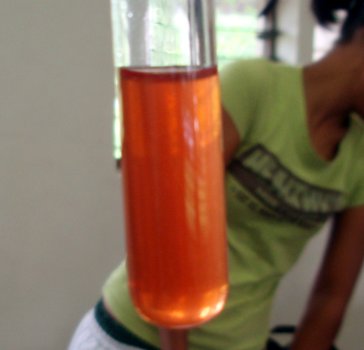 chromatograph improved, test tube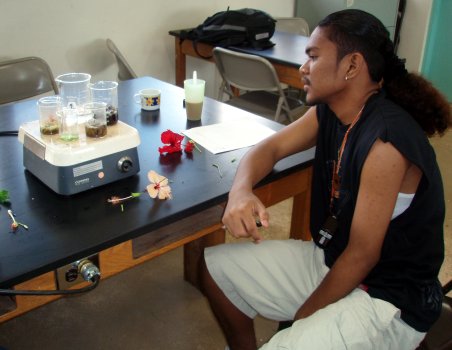 RS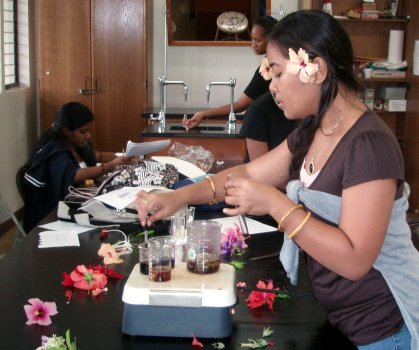 Renee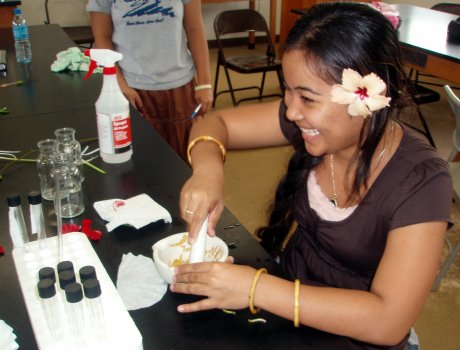 Renee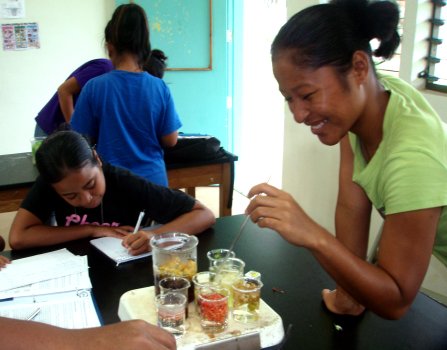 Carmen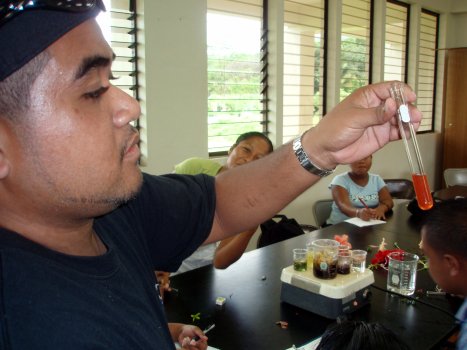 Garry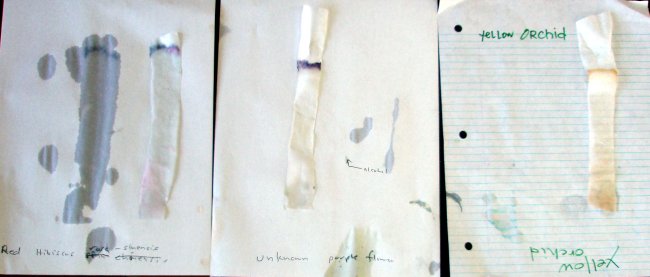 Chroma nextday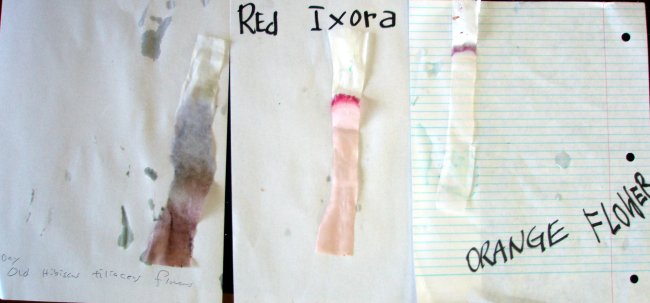 Chromatography
During the lab period the chromatographs did not show pigment lines. The next day the lines were visible, but the retention factor could not be calculated as the pigments were simply at the top of the chromatograph strip where it was exposed to air and dried. Ultimately the plant pigments were insufficiently mobile. One possible area not explored: maybe boiling would have produced a fluid that could be chromatographed. The pigments, however, would have been heat altered. Still, the process would probably be worth chasing.