Kosraen students term end thank-you picnic
12 May 2007
At the end of the spring term 2007 the Kosraen students held a picnic at Awak Pah to celebrate the end of the term, say farewell to the graduating Kosraens, and to thank the Kosraen community of Pohnpei for their support. As with each of the off-island student communities at the College of Micronesia-FSM, the Kosraen students are an important part of their local community on Pohnpei. In turn, their local community provides housing to some and support of various kinds to to others. Both the students and the local community benefit from this town to gown connection.
Many prominent members of the local community stopped by the picnic. FSM Secretary for Health, Education, and Social Affairs Nena S. Nena and MICARE administrator Yosiwo George.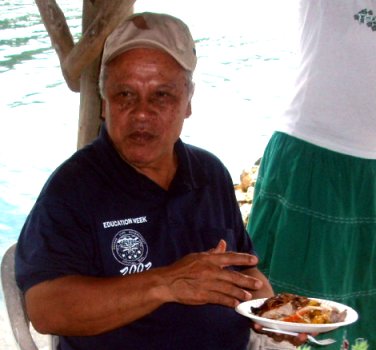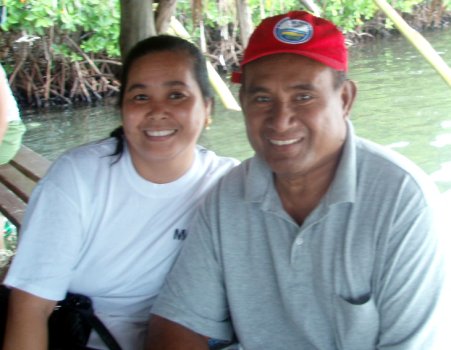 Emliana spoke to the students about her own time in school. Tulpe also encouraged the students. Other members of the community joined in for the day.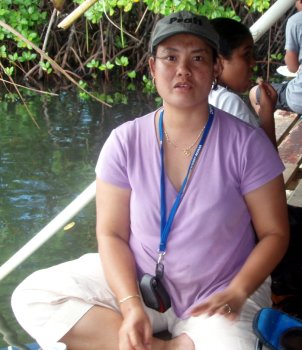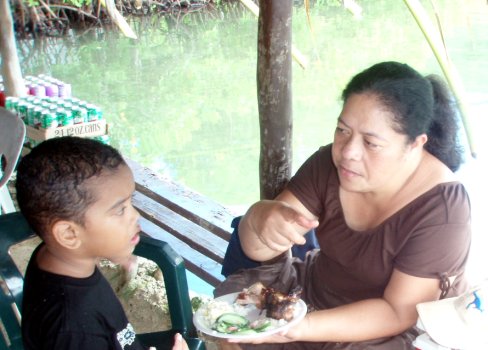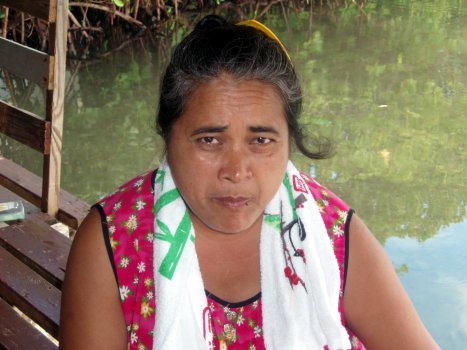 The surroundings are always very scenic at Awak Pah.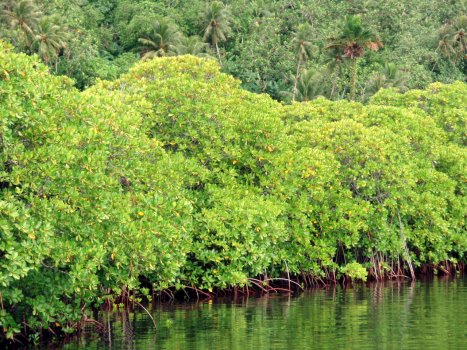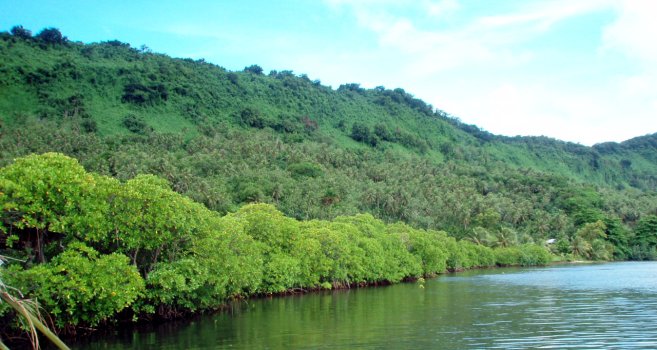 A floating steel tube ring provided a platform for playing. Student Jefflyn stands on the ring, Josmina Alik is sitting on the ring.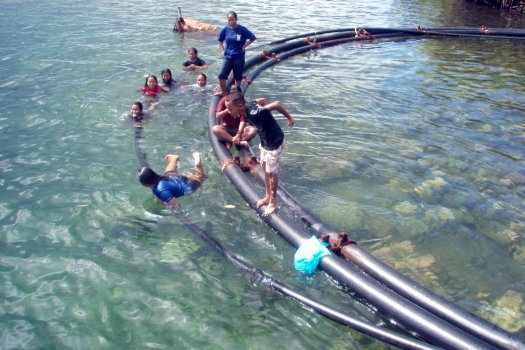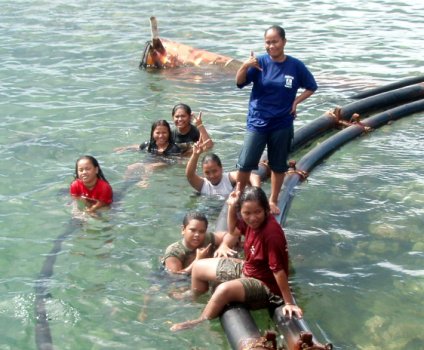 Images of the students and community members.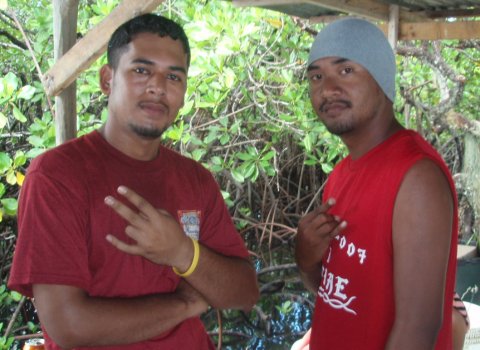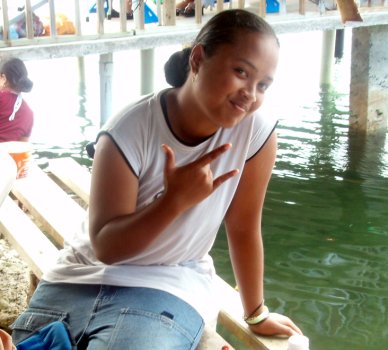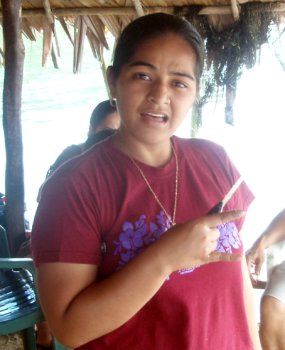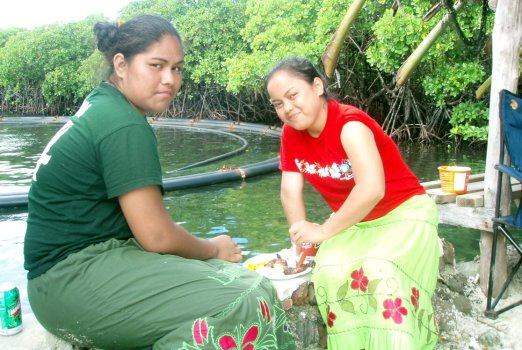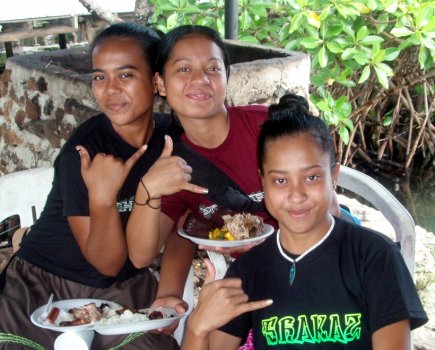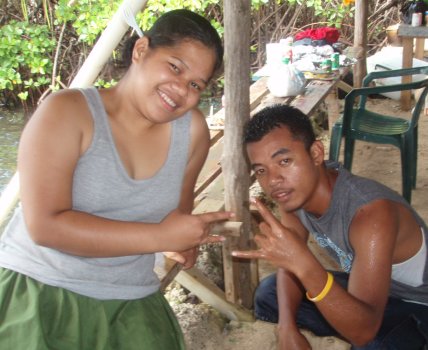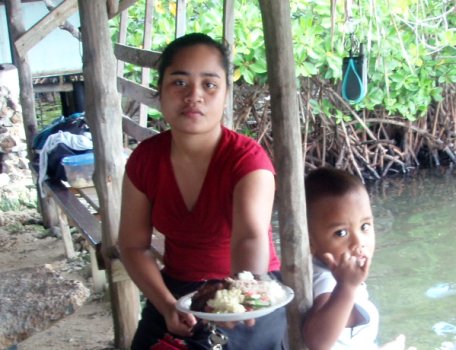 Mothers Day student special program
As a prime example of the coming together of town and gown, the annual mother's day special program at the Kosraen church occurred the next day. After regular service the college students organize a tribute to mothers, both their own and those in the community here on Pohnpei. The students sing songs that pay tribute to mothers, give gifts to the mothers in the Pohnpei community, and give individual testimonials about their own mothers. A number of students have already lost their mothers, their tributes are always emotional.
The students singing.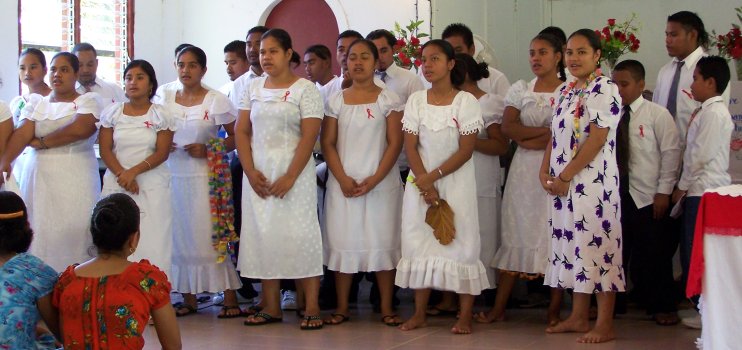 Evelyn Steinter and Leilani George.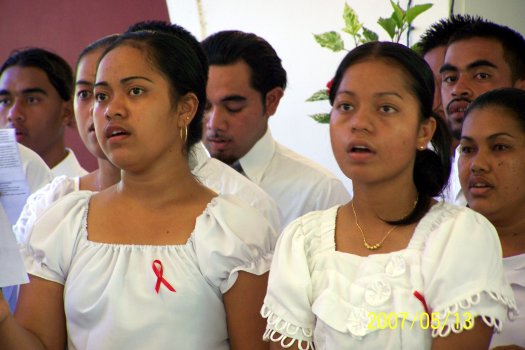 Individual students stood and spoke about their mothers in the most emotionally intense section of the program. Stacy Nena shares with the church.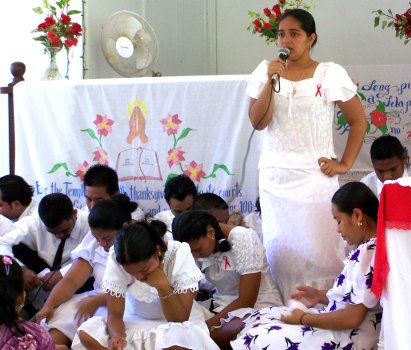 For each of the communities from other islands, the students at the college are an important part of that community.
Dorm student picnic at Awak Pah • Shark Stories • Courses • COMFSM