COM-FSM Dormitory picnic in Awak
05 May 2007
After the fun run and walk in the morning, the dormitory students were treated to a picnic in one of the newer recreation sites on Pohnpei, the Awak marine park.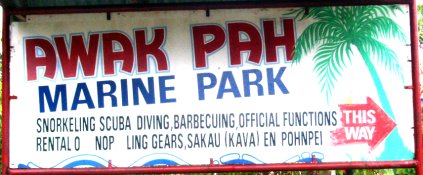 The recreation site is accessed by walking through a very unique mangrove. The floor of the mangrove is virtually paved with basaltic cobble and boulders. In this area the mangrove trees remain small and stunted, creating the unique look.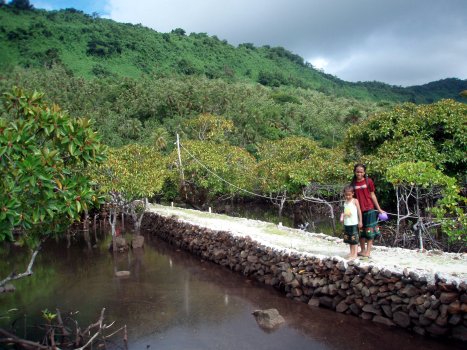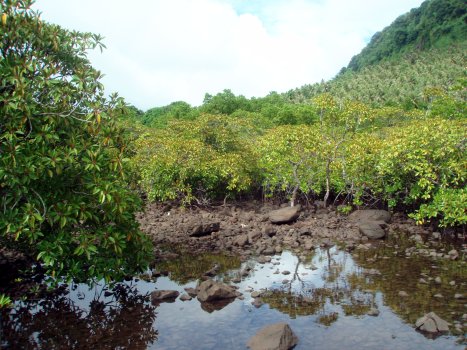 The park itself consists of two huts, one thatched and one with a tin roof, on the edges of the reef shelf dropoff. One can dive from the outer hut directly into deep water.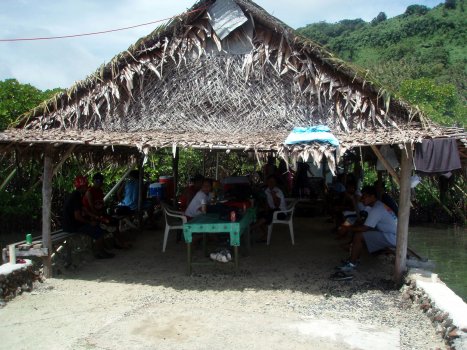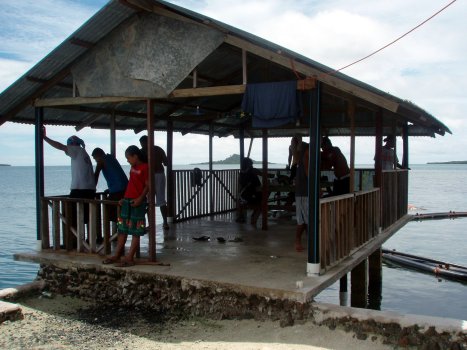 The huts are far enough from the road to mask all the sounds of civilization. From the huts one appears to be alone on a vast and exotic tropical island. The lighting is ever changing, as Monet would have been keenly aware. Moment to moment the light changes the look of the water and the island.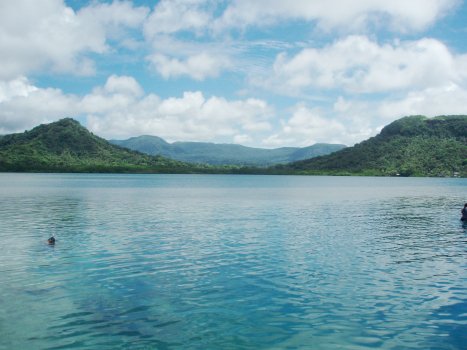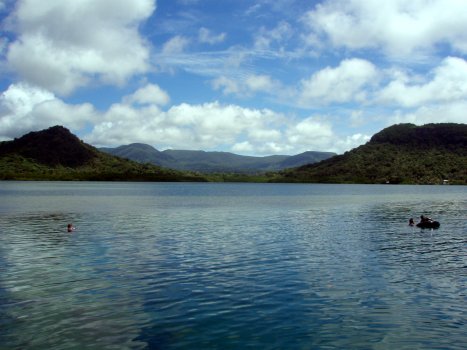 From here one can paddle to Palipoa, Nett...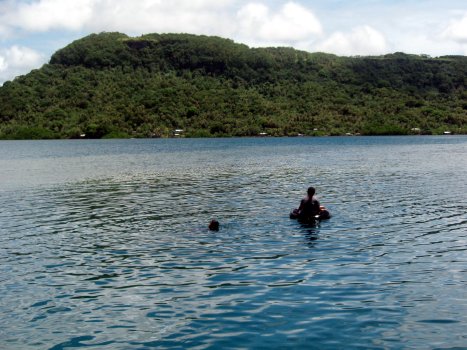 ...or hang in the hut and eat until one is sleepy.
All to the sound of local musical artists...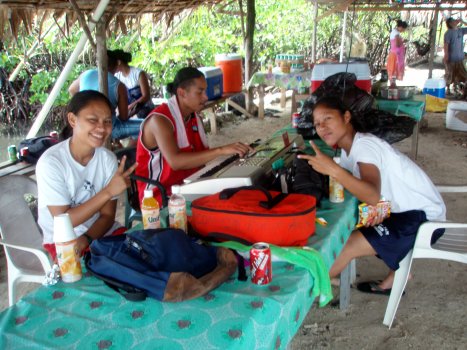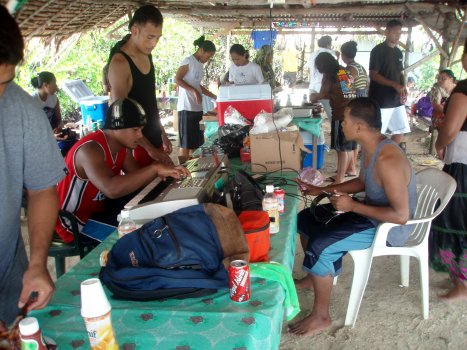 The water is some of the best swimming water of any of our waterfront recreation places.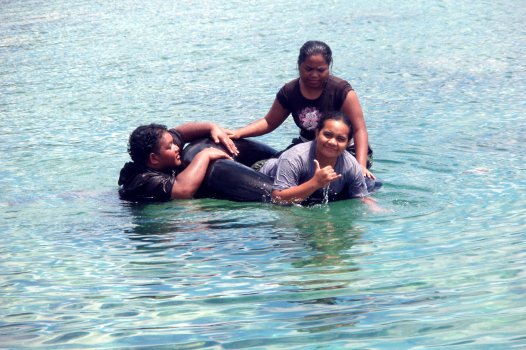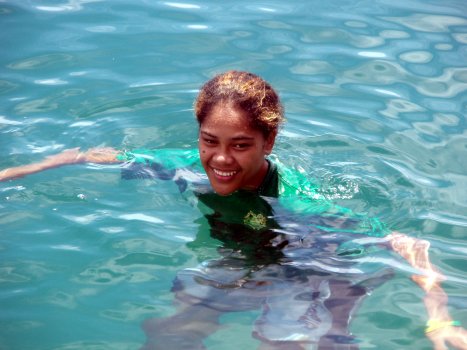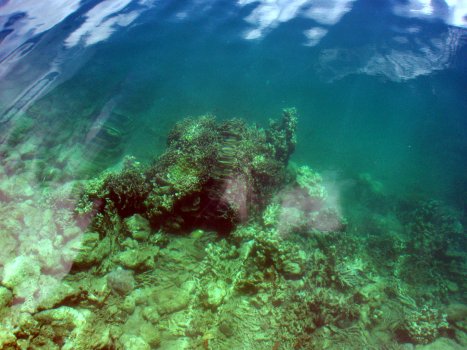 Unusual sea life was discovered by budding marine scientists. Sashimi octopus anyone?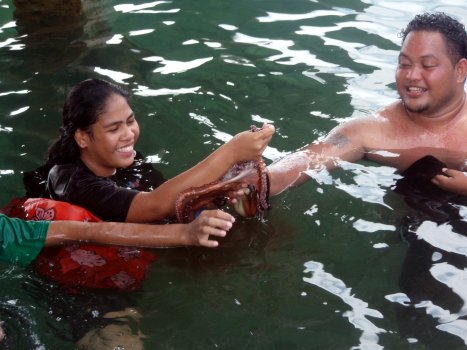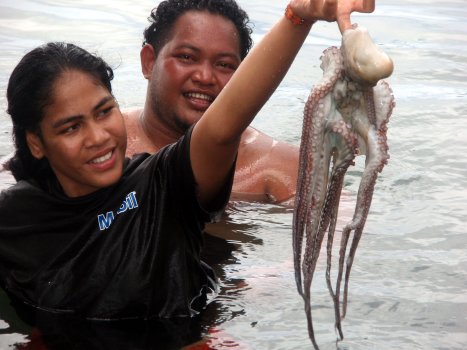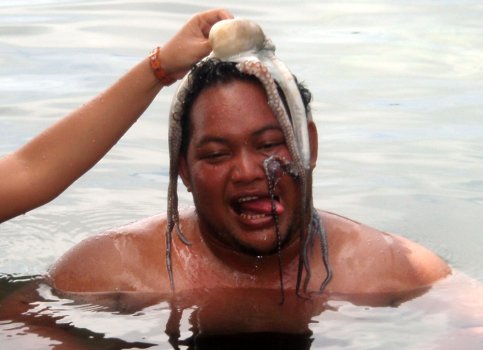 Graduation looms, some will be leaving us. Picnics are a time of friends and memories.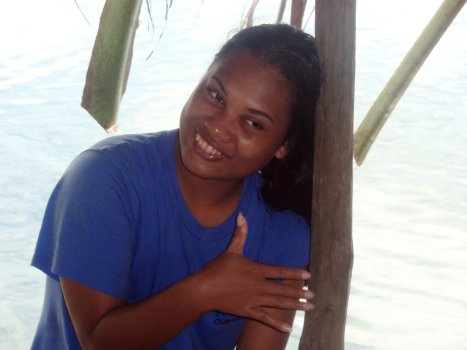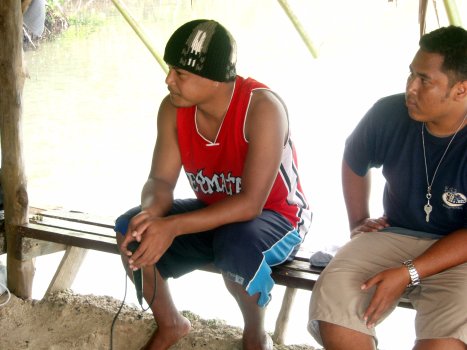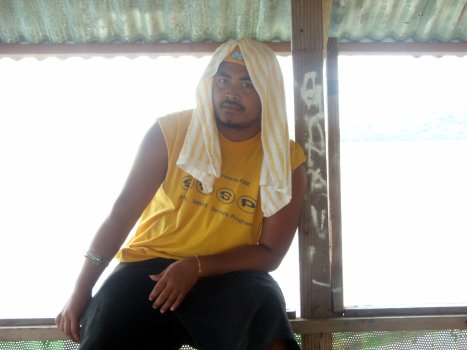 And a time for family.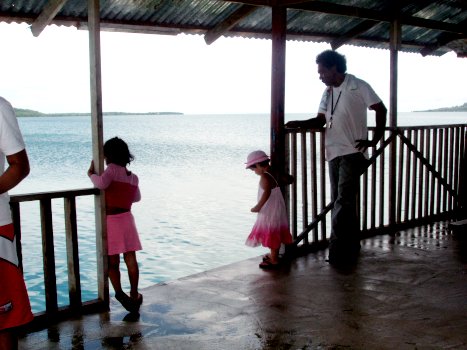 Kosrae picnic at Awak Pah • Shark Stories • Courses • COMFSM