Four member visiting team to arrive at mid-April 2005
The College of Micronesia-FSM will be welcoming a four member visiting team as a part of the process of seeking reaffirmation of accreditation by the Accrediting Commission for Community and Junior Colleges of the Western Association of Schools and Colleges. The visiting team will be assessing progress made by the college on the six recommendations made by the Commission in June 2004. The college is presently operating under warning, one of the sanctions available to the Commission.
Sanctions Institutions are advised that the Commission is required by the U.S. Department of Education not to allow deficiencies to exist for more than a total of two years. Consequently, institutions may remain under sanction for a cumulative total of no more than two years. If concerns are not resolved within this period, the Commission will take action to terminate accreditation.
• Issue Warning. When the Commission finds that an institution has pursued a course deviating from the Commission's eligibility criteria, standards, or policies to an extent that gives concern to the Commission, it may issue a warning to the institution to correct its deficiencies, refrain from certain activities, or initiate certain activities. The Commission will specify the time within which the institution must resolve these issues. During the warning period, the institution will be subject to reports and visits at a minimum of every six months. The accredited status of the institution continues during the warning period; if warning is issued as a result of the institution's comprehensive review, reaffirmation is delayed during the period of warning.
The four member team consists of: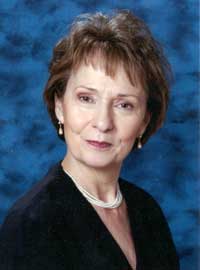 Team visit chair Dr. Eva Conrad. President Moorpark College, Moorpark, California. Moorpark College is located on 134 acres in the foothills between the cities of Simi Valley and Moorpark. Noted for its high level of academic excellence and active participation in community affairs, Moorpark College has been serving the community college educational needs of eastern Ventura County since its opening in September, 1967. Moorpark has a current enrollment of approximately 15,000 students. Moorpark College offers more than 1,200 courses in 107 majors and programs during the Fall and Spring semesters, and more than 250 classes in about 35 majors during the Summer semester. The college has been nationally recognized for its innovative work. It offers an intellectual and cultural experience designed to maximize the academic and creative activities of its student body. The college has committed itself to taking its programs into the local communities with courses now being offered in Conejo Valley, Simi Valley, and Moorpark. The college is truly a model of what a community college should be - an institution meeting the educational and cultural needs of the community it serves. Dr. Conrad will be visiting Chuuk and Pohnpei.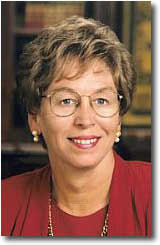 Dr. Marie Smith. Marie B. Smith, EdD. Dr. Smith is Vice Chancellor of Education and Technology at Los Rios Community College District in Sacramento. Prior to her current position, she served as president of American River College for nine years. Dr. Smith has been involved in higher education in California for 20 years, also serving as president of the College of Alameda and Dean of College, Life Chiropractic College-West. She serves in a leadership capacity in several community and regional initiatives and in the privatization of McClellan Air Force Base. Dr. Smith will be visiting Kosrae and Pohnpei.

Dr. Louise Pagotto. Assistant Dean of Arts & Sciences, Kapi'olani Community College, Honolulu Hawaii. Kapi'olani Community College, part of the University of Hawaii System, is a state-sponsored, two-year degree-granting academic institution. KCC attracts students from across the U.S. and internationally and serves a diverse student population with widely varying needs. The fully accessible campus includes 20 modern buildings integrated within beautiful and natural surroundings. In addition to offering college credit classes, KCC offers continuing education, training and general interest classes. Dr. Pagotto will be visiting Yap campus.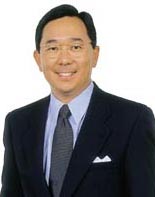 Floyd Takeuchi. President and Chief Operating Officer, AIO Group. Aio companies include publishing companies PacificBasin Communications and Watermark Publishing, turf maintenance company B. Hayman Co. (Hawaii), KKEA-AM 1420 radio and Punaluu Bakery. He serves as a public member of the Commission. Through his activities as a journalist, Mr. Takeuchi has worked with community colleges in Hawaii, Guam, the Marshall Islands, the Federated States of Micronesia, and Palau and the Western Pacific for over twenty-five years. Mr. Takeuchi serves on the Evaluation and Planning Committee of the Commission. He was named Small Business Journalist of the Year in 2000. Mr. Takeuchi will be visiting Pohnpei.
Who will be where when:
| Member | Monday 11 April | Tuesday 12 April | Wednesday 13 April | Thursday 14 April | Friday 15 April |
| --- | --- | --- | --- | --- | --- |
| Eva Conrad | Arrives Chuuk | Chuuk | Departs Chuuk, arrives Pohnpei | Pohnpei | Departs Pohnpei |
| Marie Smith | Arrives Kosrae | Departs Kosrae, arrives Pohnpei | Pohnpei | Pohnpei | Departs Pohnpei |
| Floyd Takeuchi | | Arrives Pohnpei | Pohnpei | Pohnpei | Departs Pohnpei |
| Louise Pagotto | | | Arrives Yap | Yap | Departs Yap |
The recommendations the college is addressing are:
Recommendation 1: Improve Communication
The college must implement a collaborative process that:
· (I) Includes faculty, staff, students, and administrators at the college's six sites.
· (II) Identifies the roles and scope of authority of the faculty, staff, students, and administrators in the decision-making processes.
· (III) Identifies the roles and scope of authority of college committees in the decision-making processes.
· (IV) Includes dialogue as a means to develop, document, implement, and evaluate assessment plans for student learning outcomes in both instruction and student services.
· (V) Includes formal pathways for effective communication and recommendations are distributed across the college's six sites.

Recommendation 2: Improve Communication
The college must develop, document, and implement an organization of administrative responsibilities across the six sites that ensures continuity in student support and instruction and gives a clear, consistent line of administrative authority such as,
· For all instructional programs cross all sites to the Vice President for Instructional Affairs
· For all student service programs across the sites to the Vice President for Support and Student Affairs
· For all learning resources programs across the sites to the Director of Learning Resources Center.

Recommendation 3: Improve Communication
Once the collaborative processes (Recommendation 1) and the organization of administrative responsibilities (Recommendation 2) are developed, documented, and implemented, they must be periodically and systematically evaluated to facilitate a cycle of continued improvement.

Recommendation 4: Integrate Planning
The college must develop and implement college-wide planning that
· (I) Includes all sites
· (II) Integrates all aspects of planning, evaluation, and resource allocation
· (III) Includes a technology plan and evaluates, supports, and plans for the future of instructional student services and administrative functions across the college's six sites.
· (IV) Is driven by the college mission and goals
· (V) Relies on involvement of faculty and staff across the college's sites
· (VI) Incorporates research and data in a strategic plan that contains measurable outcomes
· (VII) Guides decision-making for both short-term and long-term planning
· (VIII) Is well-documented and widely disseminated
· (IX) Is periodically reviewed to assess the validity of the process.

Recommendation 5: Identify and Assess Student Learning Outcomes
The college must develop and implement student learning outcomes across the six sites in order to determine the effectiveness of college programs and services on student learning including:
· (I) Instructional programs at course, program, degree and certificate levels
· (II) Student services throughout the students' matriculation at the College of Micronesia-FSM
· (III) Mechanisms for measuring student learning outcomes
· (IV) Mechanisms for using those measurements to improve courses, programs, and services

Recommendation 6: Create Continuity
The college needs to standardize instruction, student services, learning environment, and quality instruction across the college's six sites. Specific areas that require greater continuity at this time are:
· (I) A written policy manual for the Board of Regents
· (II) Full-time and part-time faculty and staff hiring procedures, assignments appropriate to qualifications, and performance evaluations
· (III) The delivery of comprehensive and consistent student services at each of the college's sites
· (IV) The provision of adequate facilities for instruction at all sites; at this time, the college must immediately provide an adequate facility for student learning at the Chuuk site.
The progress report on the college's work to date on the six recommendations is available.
Historically diverse, uniquely Micronesian, and globally connected, the College of Micronesia-FSM is the national institution of higher education of the Federated States of Micronesia. Originally established to develop teacher education, its current mission is to provide educational opportunity -- academic, vocational and technical -- for all people. Aimed at nourishing individual growth and national unity, scholarship and service, COM-FSM is dedicated to developing integrity, critical thinking skills, a breadth of vision, and the habit of reflection in an educational environment enriched by cultural traditions.