Founding Day 2005
Floats
The day started with floats! The floats lined up at the state track and field facility, just prior to a tropical squall line storming through.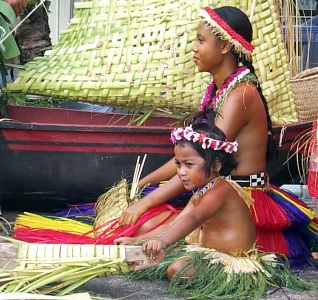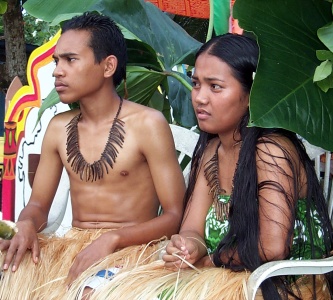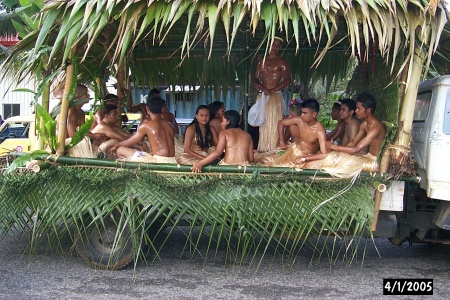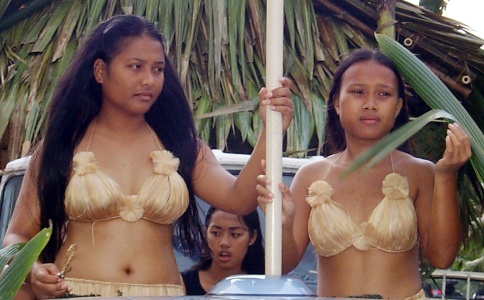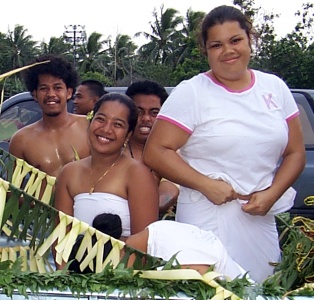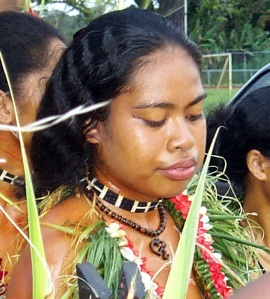 The floats and students paraded down main street to the heart of Santiago de la Ascension: Spanish Wall ball field.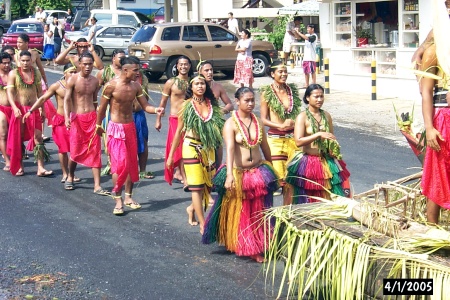 Vice President Ringlen Ringlen dressed in the traditional wear of his heritage.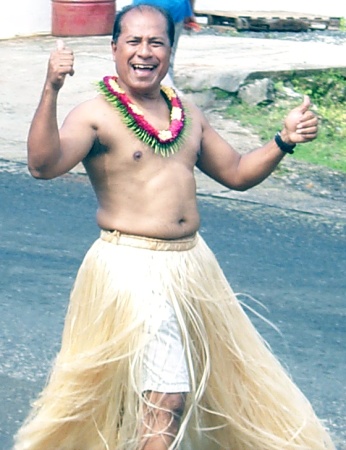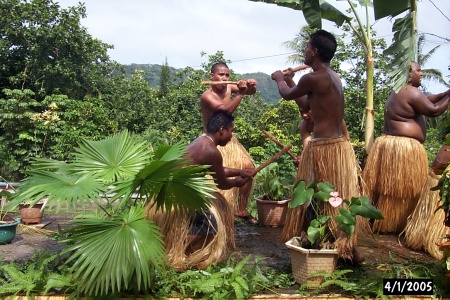 The "island" of India including the south and southeast Asian continent entered a float.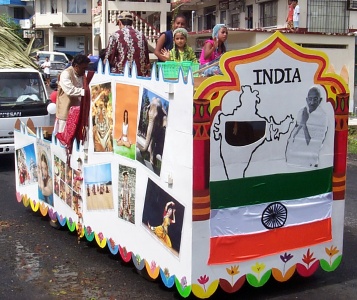 The banner over the entrance to the ball field was a tad low for the taller floats.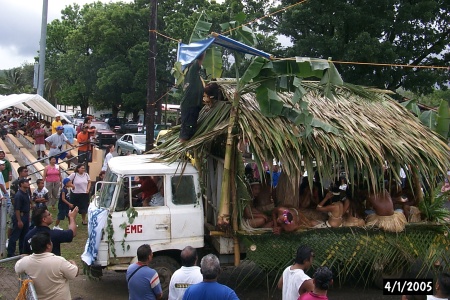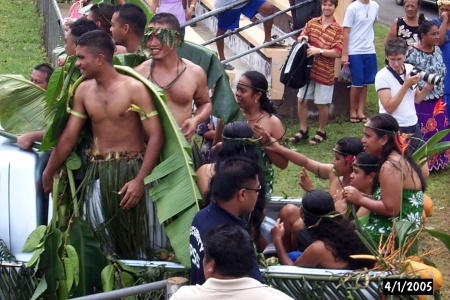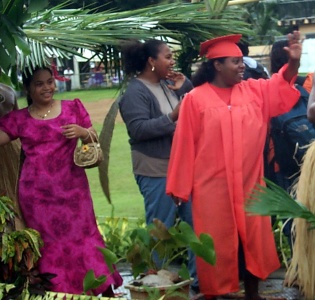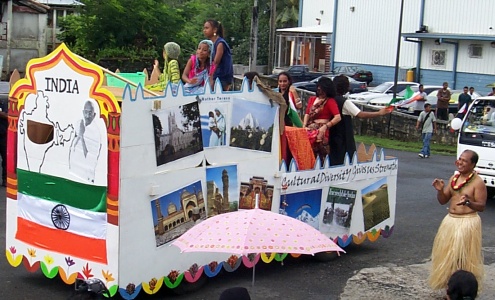 The ceremony opened with the pounding of sakau.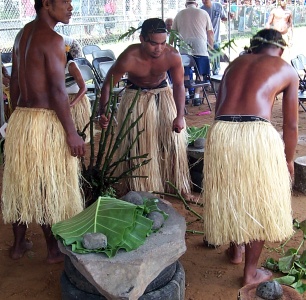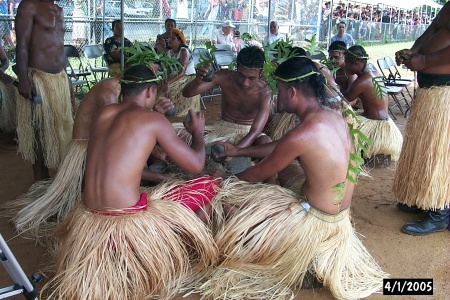 President Spensin James and his wife led the princes and princesses in the processional. The President was also in traditional wear.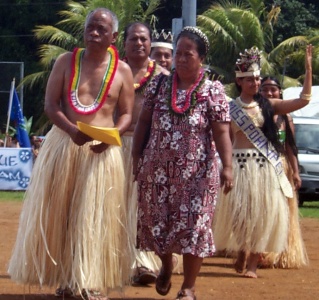 And then the dancing began.
Pohnpei students at national campus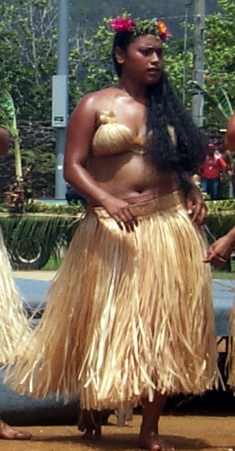 Kosrae student association.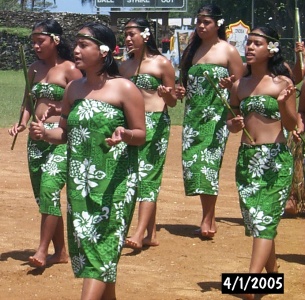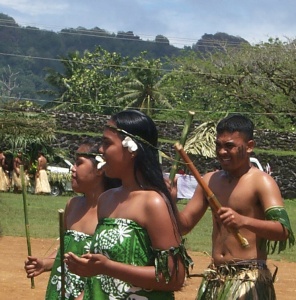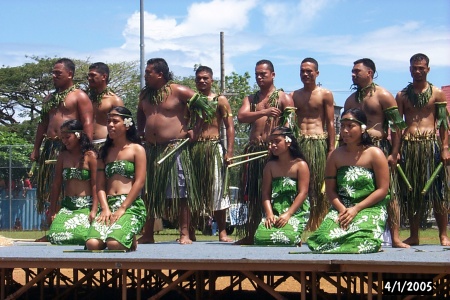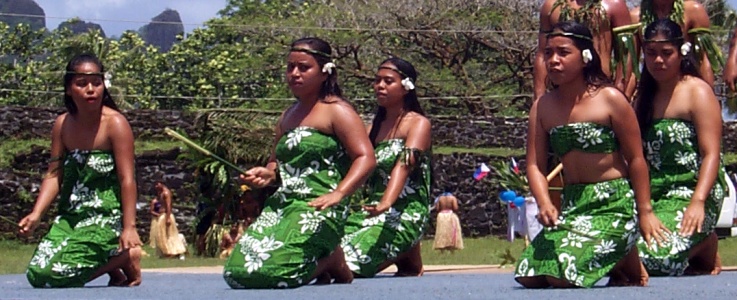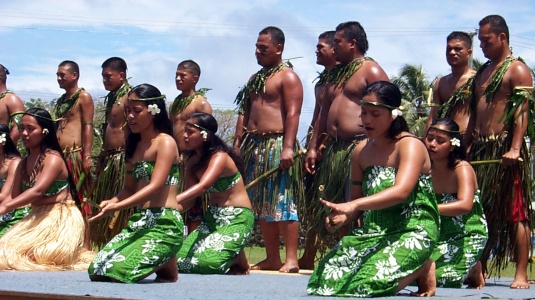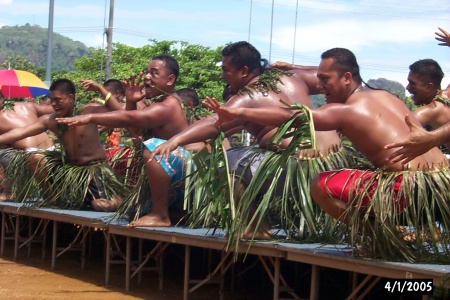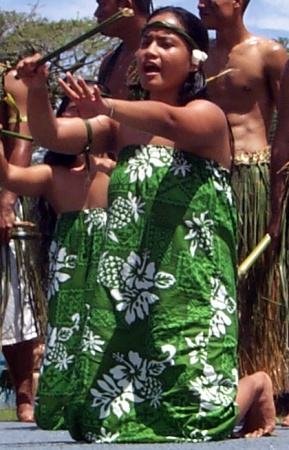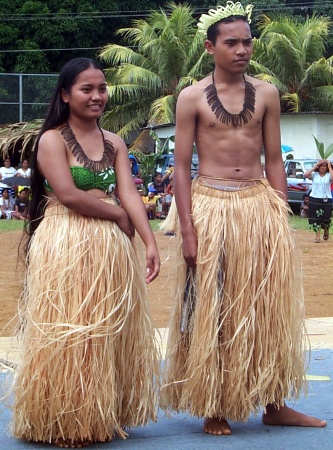 Chuuk student association.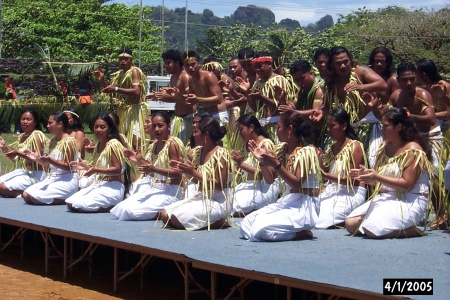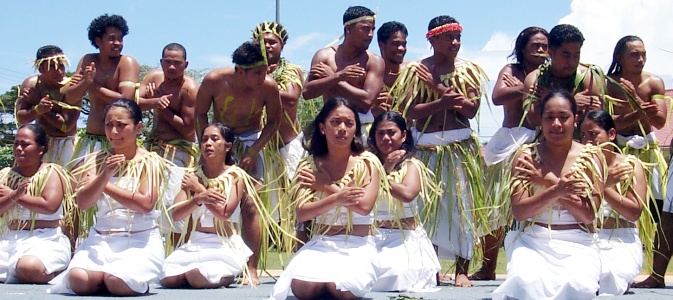 Pohnpei state campus stole the show with the presentation of a truly traditional dance from deep in the mists of Pohnpei's past.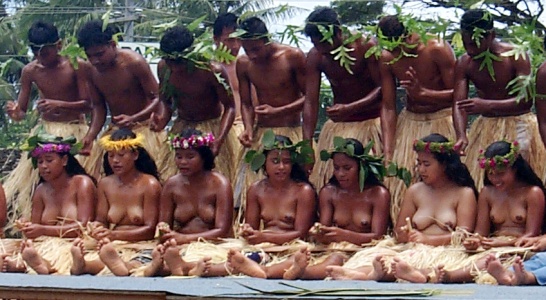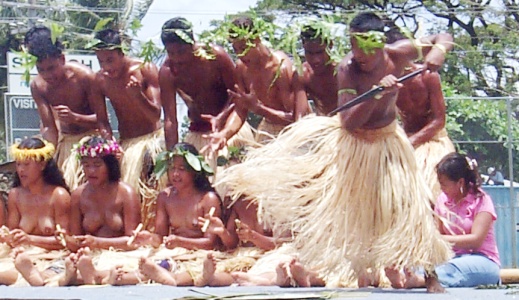 India and southeast Asia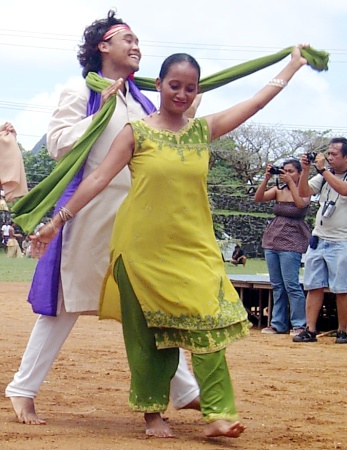 Yapese student association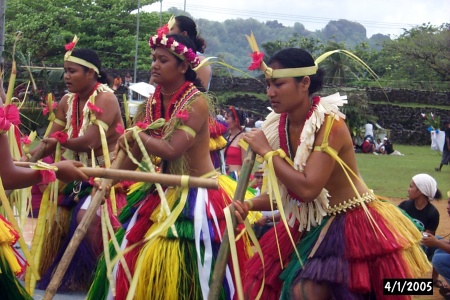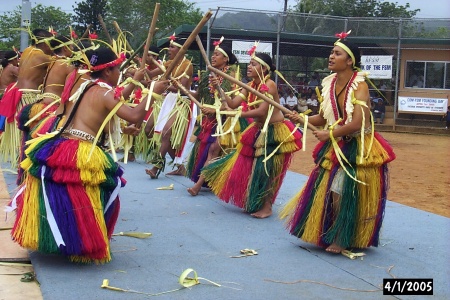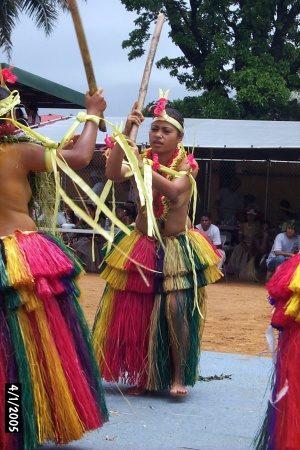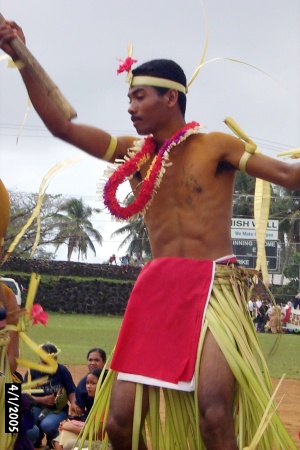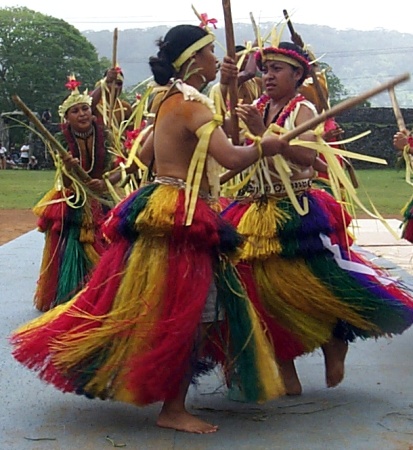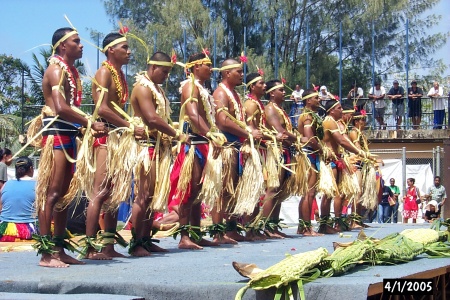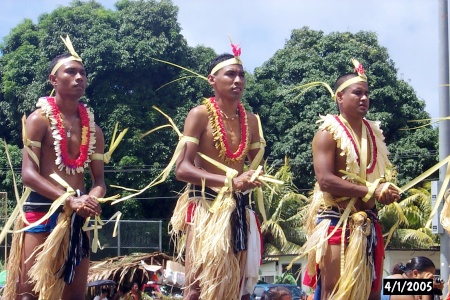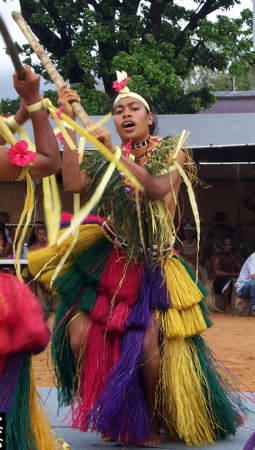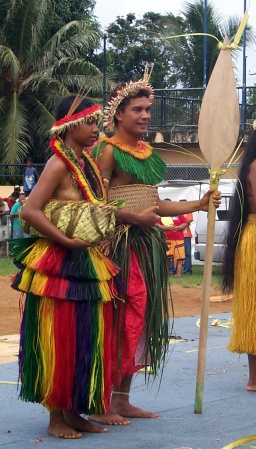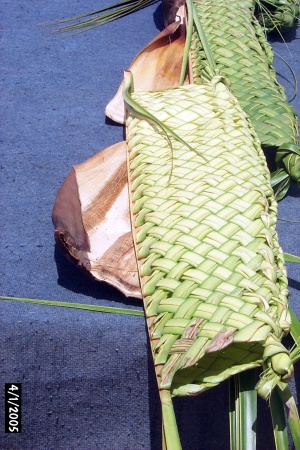 Culture day 2001 • Founding Day 2001 • 2003 • Shark Stories • Lee Ling Courses • COMFSM