College of Micronesia-FSM Seeks Reaffirmation of Accreditation!
Eight Member Visiting Evaluation Team to Arrive at End of February
Each institution affiliated with the Accrediting Commission for Community and Junior Colleges accepts the obligation to undergo periodic evaluation through self study and professional peer review. The heart of this obligation is the conducting of a rigorous self study during which an institution appraises itself in terms of the commission standards in accord with its stated purposes. A comprehensive self study is required every six years following initial accreditation.

Self study is part of a three-part process of accrediting an institution. This process includes a self appraisal, an on-site visit by a team of peers, and a review and a decision on the accredited status of the college by the commission.

Teams conduct a review following completion of a self study in order to determine the extent to which an institution meets the standards. Team members, selected for their expertise from member institutions, make recommendations for improvement to an institution, commend exemplary practices, and provide both the college and the commission with a report of their findings.
This spring the College of Micronesia-FSM is entering part two of the process, with a visit by a team of peers during the first week of March 2004. The college is pleased to welcome the following team members to our campus: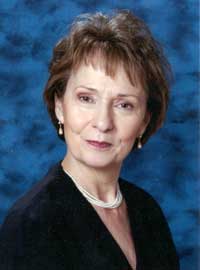 Team visit chair Dr. Eva Conrad. President Moorpark College, Moorpark, California. Primary visiting team assignment: Chair and Leadership and Governance. Will also be visiting Kosrae state campus. Moorpark College is located on 134 acres in the foothills between the cities of Simi Valley and Moorpark. Noted for its high level of academic excellence and active participation in community affairs, Moorpark College has been serving the community college educational needs of eastern Ventura County since its opening in September, 1967. Moorpark has a current enrollment of approximately 15,000 students. Moorpark College offers more than 1,200 courses in 107 majors and programs during the Fall and Spring semesters, and more than 250 classes in about 35 majors during the Summer semester. The college has been nationally recognized for its innovative work. It offers an intellectual and cultural experience designed to maximize the academic and creative activities of its student body. The college has committed itself to taking its programs into the local communities with courses now being offered in Conejo Valley, Simi Valley, and Moorpark. The college is truly a model of what a community college should be - an institution meeting the educational and cultural needs of the community it serves.
Assistant Chair Mr. Robert Allegre. Vice President Administrative Services, American River College. American River College serves 28,000 full-time and part-time students, 38% of whom are minorities. Approximately 74% of ARC students are part-time students. The college, founded forty-five years ago, sits on a 153 acre site that was once known as Cameron Ranch. American River College is among the ten largest community colleges in the state and is looked upon as a leader in innovative programs and services. It transfers more students to UC Davis and CSU Sacramento than any other community college. Recent improvements include major remodeling of laboratories and the student services building, new faculty and administrative office buildings, and facilities for disabled student programs & services, and instructional technology. Will also be visiting Chuuk state campus.

Dr. Erlinda Martinez. Vice President Student Services/Assistant Superintendent, Cerritos College, Norwalk California. Will also be visiting Kosrae state campus. Primary visiting team assignment: student learning programs and services. Founded in 1955, Cerritos College has served as a public comprehensive community college for southeastern Los Angeles County communities including Artesia, Bellflower, Cerritos, Downey, Hawaiian Gardens, La Mirada, Lakewood and Norwalk. The college offers degrees and certificates in more than 90 areas of study in nine divisions. Annually, more than 1,200 students successfully complete their course of studies, and enrollment currently surpasses 25,000 students. The Cerritos College student body is a majority of minorities: Hispanics, Asians, African-Americans, Pacific Islanders and Native Americans together account for more than 60% of the students.
Mr. Ron Manzoni. Vice President Instruction, San Diego City College, California. Primary visiting team assignment: student learning programs and services. Established in 1914 as the first community college in San Diego, City College continues to excel in academic excellence and quality workforce preparation. As the only college in downtown San Diego, City offers superior support services and facilities to meet the needs of students, employers and the community alike. Recognized for our exemplary teaching staff and cutting-edge curriculum, students receive the personal attention needed to graduate with an Associate's degree, transfer to a 4-year university or advance their career. More than 90% of our faculty hold doctorates or master's degrees. City College now ranks as one of the fastest growing community colleges in the nation.

Dr. Louise Pagotto. Interim Asst Dean of Arts & Sciences & Curriculum Management, Kapi'olani Community College, Honolulu Hawaii. Primary visiting team assignment: institutional mission and effectiveness. Kapi'olani Community College, part of the University of Hawaii System, is a state-sponsored, two-year degree-granting academic institution. KCC attracts students from across the U.S. and internationally and serves a diverse student population with widely varying needs. The fully accessible campus includes 20 modern buildings integrated within beautiful and natural surroundings. In addition to offering college credit classes, KCC offers continuing education, training and general interest classes.

Ms. Ann Kinningham. Director of Administrative Services Kapi'olani Community College, Honolulu Hawaii. Primary visiting team assignment: resources. Kapi'olani has approximately 6,700 students enrolled in business, health, hospitality, legal and liberal arts degree and certificate programs; nearly 8,000 students in continuing education programs. The student body includes recent high school graduates, transfer students, adults returning to college, single parents, senior citizens, persons with disabilities, international students, veterans, etc. More than 350 instructors make up the diverse and innovative faculty who have earned recognition for their research and teaching excellence. A majority of faculty members hold their Masters and many hold the Ph.D. or terminal degree in their field.
Dr. Darla Cooper. Director, Institutional Research Oxnard College, Oxnard California. Primary visiting team assignment: institutional mission and effectiveness. Historically, the need for a community college serving the Oxnard Plain has been recognized by the Oxnard, Camarillo, and Port Hueneme communities and the governing board and administration of the Ventura County Community College District, since the district was formed in 1962. Founded on the understanding established in those early years, the 118 acre college site was purchased in 1968. Oxnard College is dedicated to the philosophy of providing educational programs that develop individual abilities, strengthen human relationships, enhance community life, and heighten global consciousness. We recognize that the process of education is a process of exploration that depends on mutual responsibility. A majority of the students are minority students. The largest minority group is Hispanic at 57% of the student body.
The team will be circulating on the national campus during the first week of March 2004. During this time team members will be meeting with college leadership, faculty, and staff. Team members will be visiting classrooms, facilities, and the dormitories. The team will set up open sessions for those who want to talk to the team. The College of Micronesia-FSM is one of six institutions piloting the new ACCJC standards. As a result, this team is a hand chosen selection of the best administrators in the region. This visit is not only a review of our institution, but it is also a rare opportunity to learn best practices from the top people in the western region. The college is honored at the caliber of the people selected, and excited at the learning opportunities for us as an organization. Please welcome the team members as a members of our extended college family!
Dana Lee Ling
Accreditation Liaison Officer