Letter of Support for Upward Bound Kosrae
I worked with Upward Bound Kosrae during the summer of 2002 teaching both their regular summer courses and a Upward Bound bridge course. I have been impressed by the dedication of the UB personnel and by their knowledge of each and every UB participant.
As a result of my work with UB during summer 2002, I requested that I be the advisor to those UB alumni who came to the national campus. I have been impressed with their general readiness to handle College level work. Their English and math skills placed them well above our normal intake.
The UB students are also succeeding where other equally academically capable students sometimes struggle: in the adjustment to college life away from home. These students have come mentally prepared for the transition to living away from home in a collegiate environment.
As an institution we appear to lose many students in the transition from living at home to functioning as an independent adult in college. Our students appear to be particularly vulnerable in that they come from small, close knit communities with strong family bonds. UB has prepared their students as well as one can prepare a young person for this transition.
Sincerely,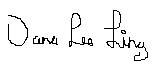 Dana Lee Ling
Chair Division of Natural Science and Mathematics
College of Micronesia-FSM