Selaginella kanehirae (?)
[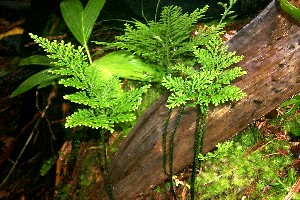 ][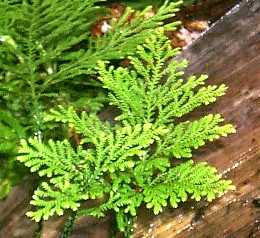 ][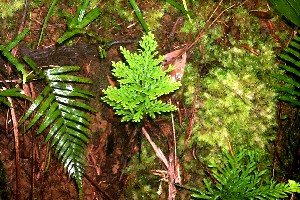 ]
The above were photographed by Dana Lee Ling on 23 October 1999 on a ridgeline above Pahnsile waterfall in Madolehnihmw at roughly 480 meters in altitude. Below is specimen brought down and photographed against a blackened pot bottom.
[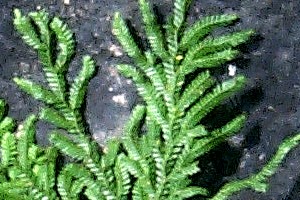 ][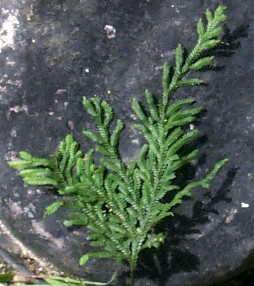 ]
Growing in front of home in Nantipw, Lewetik, Nett:
[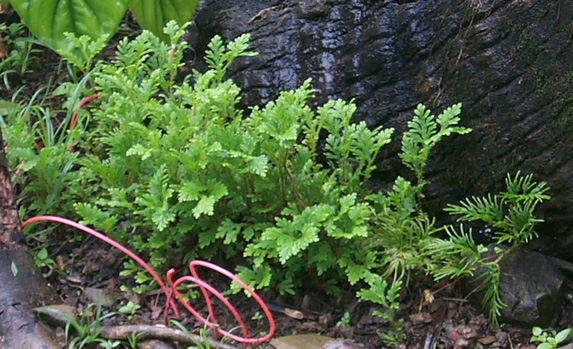 ]
Plant sources from in front of the Adams' family home in Nett. May be different from mountain Selaginella, but I would seriously doubt it. Subtle changes in appearance are likely due to environmental factors.