Histograms in Microsoft Excel
Select only the frequency or relative frequency data. Do not select the bins column.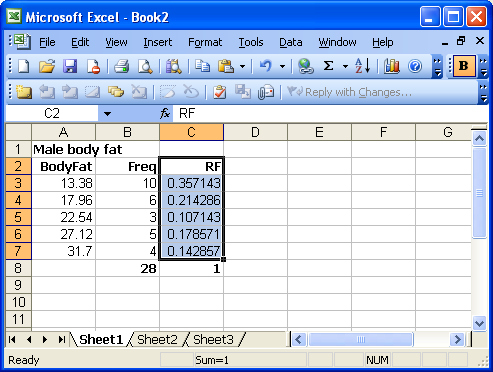 Click on the chart wizard: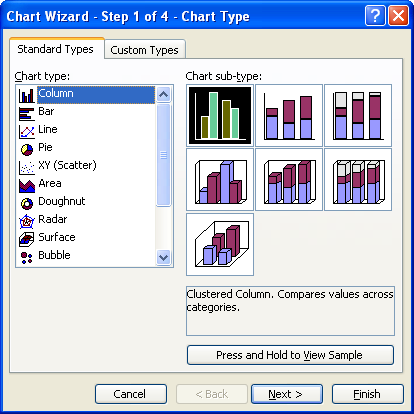 Click next.
Click on the series tab.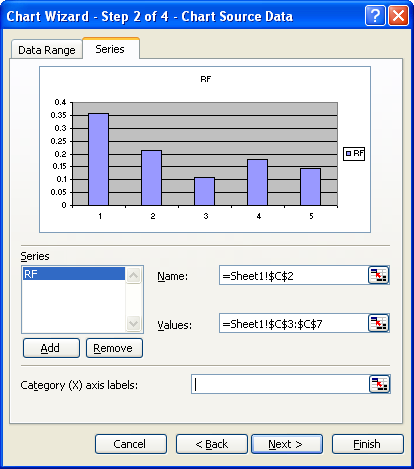 Click the Category (X) axis labels box. Then one can select the bins labels.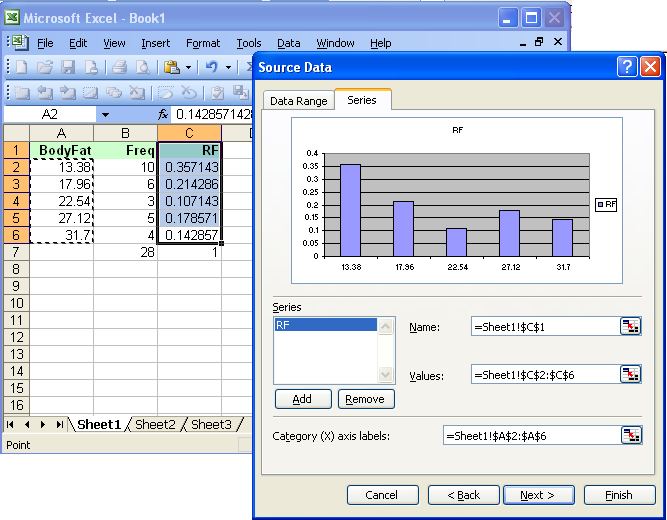 Now one can click Next, set up titles.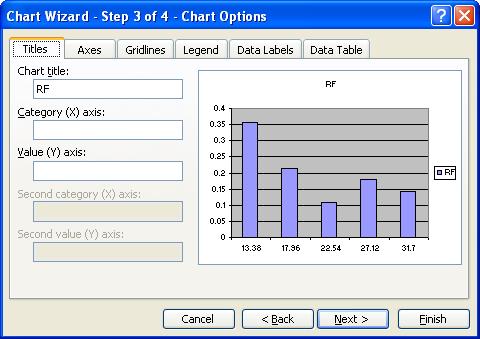 Click on finish, then double click the columns to...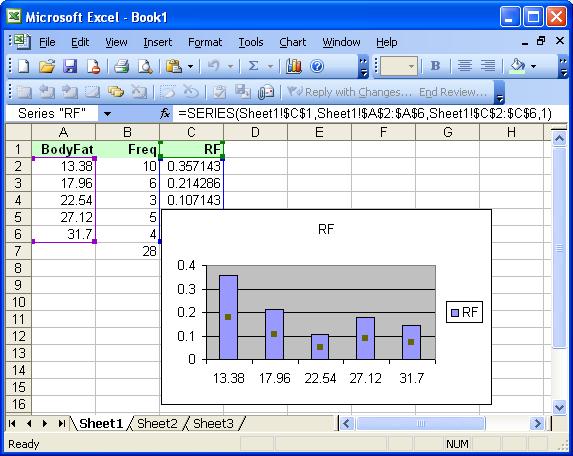 ... set the gap width to zero.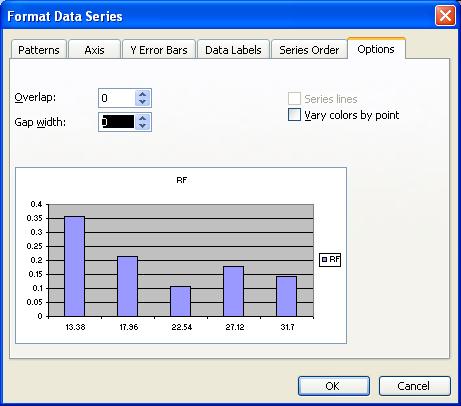 Click OK.