Mr. and Miss Nanpei Memorial High School 2007
Random outdoor shots from before the start of a local fundraising pageant. Competition was organized by municipality. Trucks doubled as floats for the pre-pageant parade. The municipalities are all in Kitti, Pohnpei, in the Federated States of Micronesia.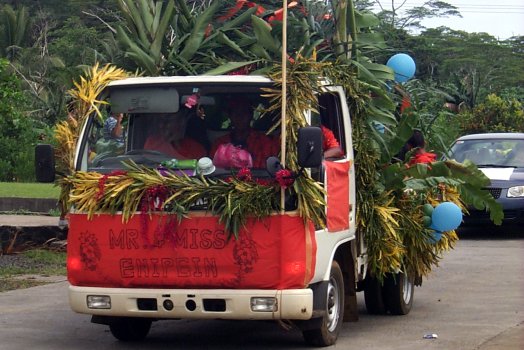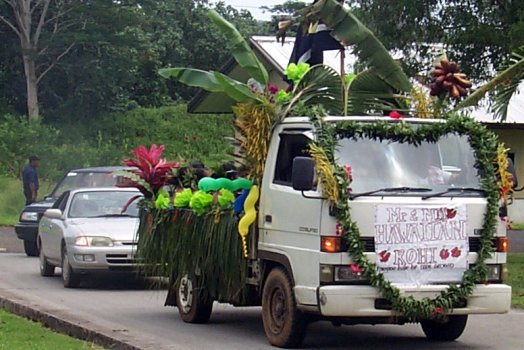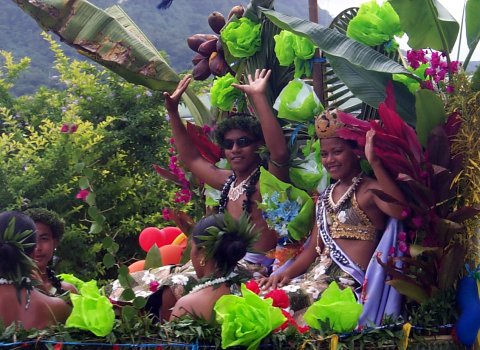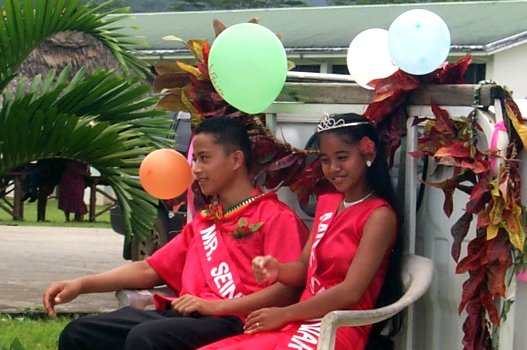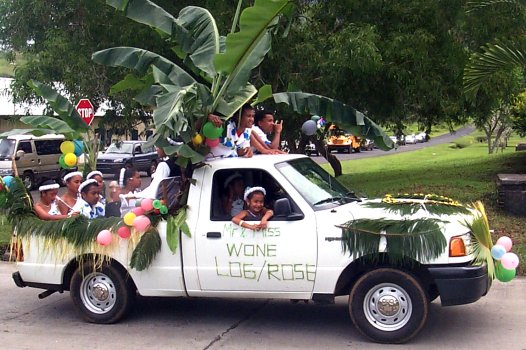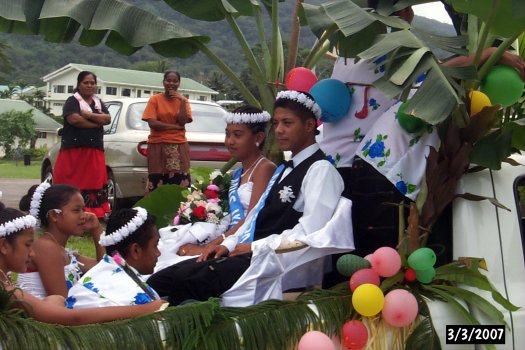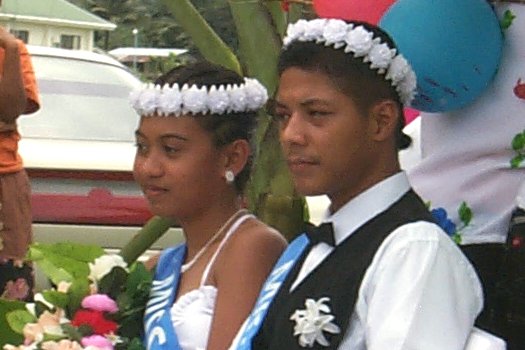 Preparation includes a rub down with coconut oil. While in other cultures money is spent to remove oil from the skin, here dry skin is not a mark of beautiful, healthy skin.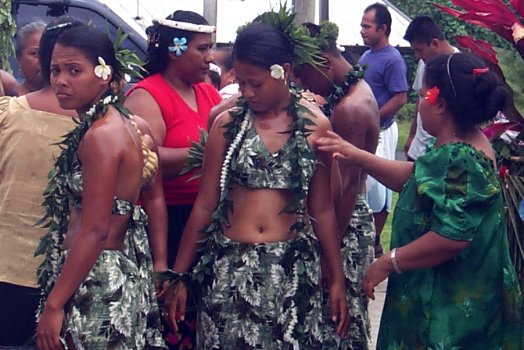 Western connotations of "dressing up" are intermingled with more local approaches to attire.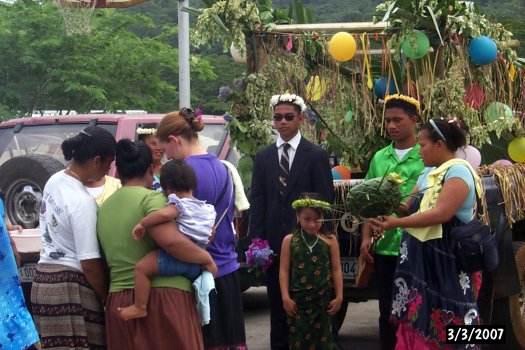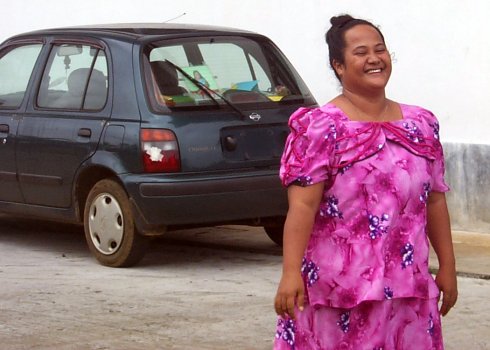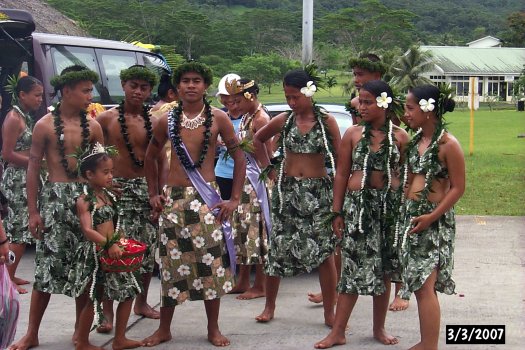 The village of Rohi has accompanied their prince and princess with a dancing entourage.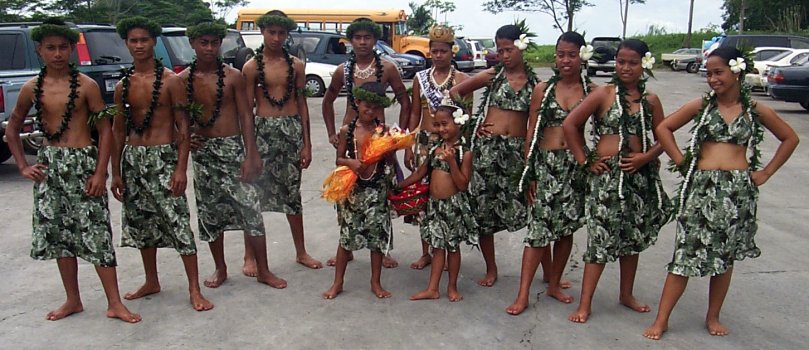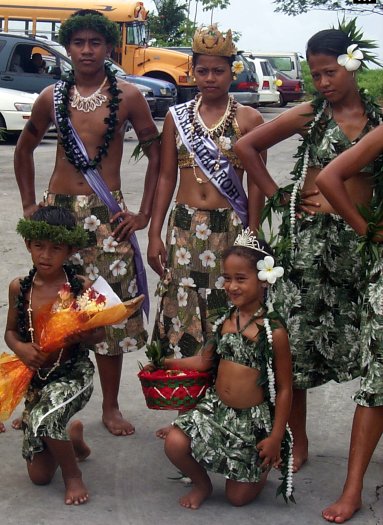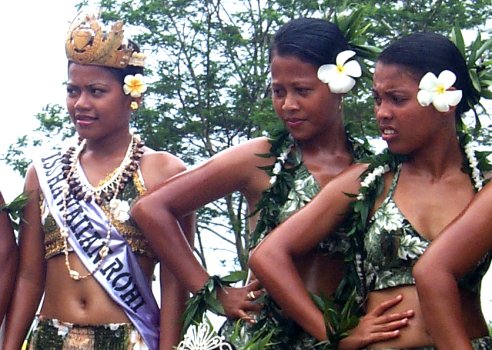 Flower girls and best men escort the team leads into the pageant hall.