Family Photos August 2008
Updated:
August opens with a less common stratus cloud wrapped over Temwentemwensikar ridge line at 7:38 on the morning of the fourth. These unusual cloud presaged the start of month highlighting every day differences on Pohnpei.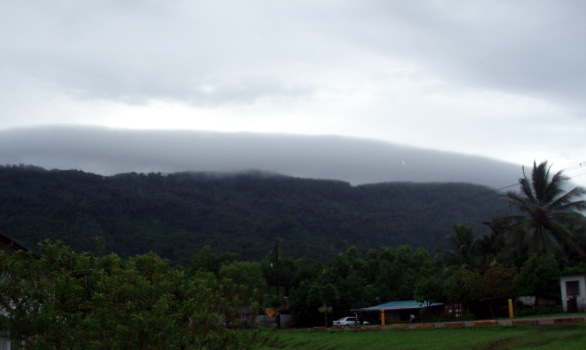 Stratus cloud
Pohnpei is different. The adaptation of the mother hubbard into the muu-muu, that is often seen in churches here, is also standard work clothes for the women of Pohnpei.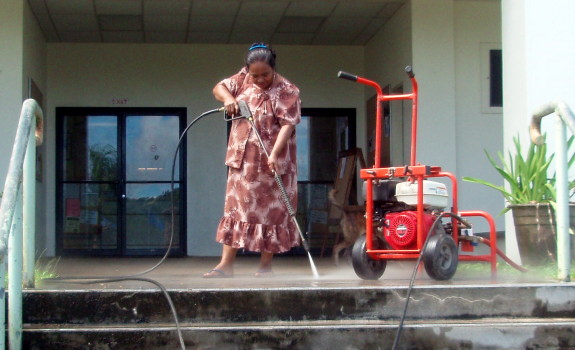 Merlein Johnny working hard blasting the cement clean.
In Kosrae, in the summer, women go out onto the reef at night and collect small fish. These fish are eaten raw.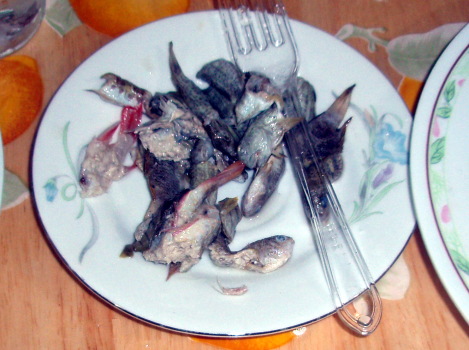 Raw fish
And then there are children who eat little raw fish with the same enthusiasm kids elsewhere consume potato chips.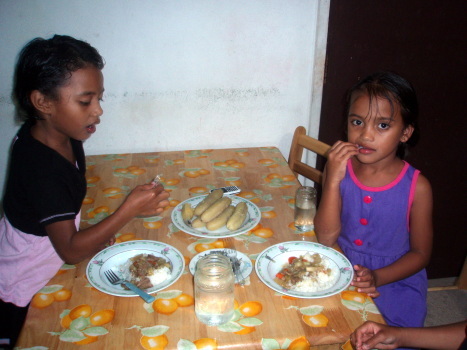 Children who eat raw fish.
The forest streams of Pohnpei are lush and verdant.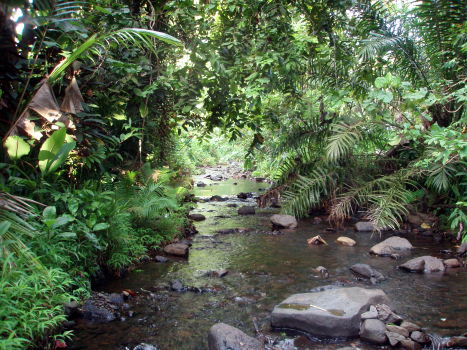 Forest stream
Oaulik, soumas en Dien, drying sakau in his nahs prior to shipment to Guam.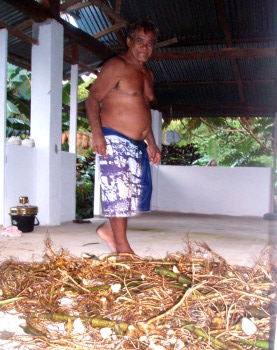 Oaulik
The sun setting into the trees as seen from Song mahs sakau market. After a stressful day, this sight means one is relaxing with a cup of strong sakau and will soon slip into that warm dream time place.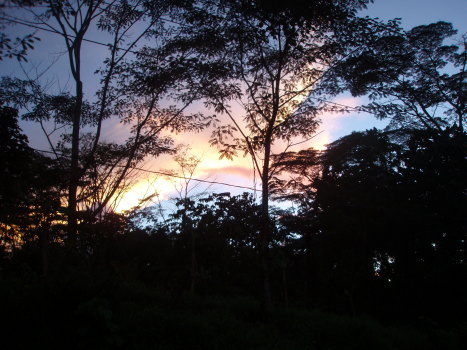 Sunset
Working at the College of Micronesia-FSM is also different. How many other college cafeterias include Gauguinesque visions of Pacific island beauty who come carrying their ukelele?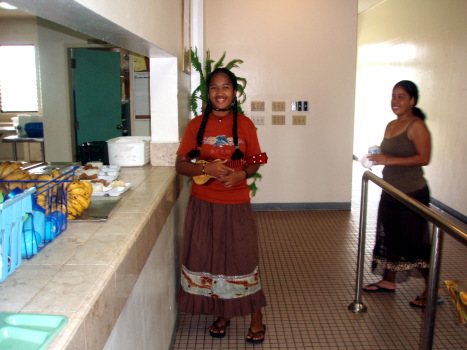 A student on the cafeteria line
Less unusual, evening reading includes Ranger Rick for this young woman.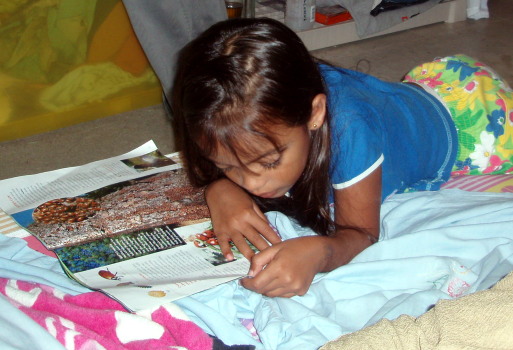 Reading Ranger Rick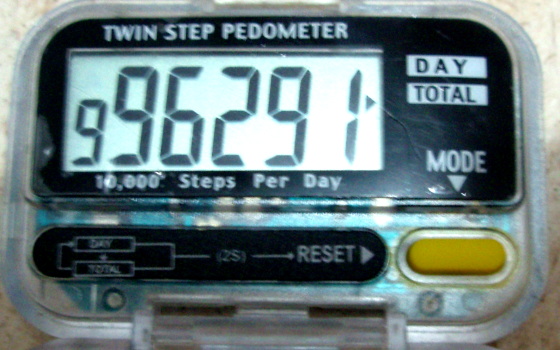 Not unusual, but special: Dana's pedometer about to roll over at the one million step mark after 95 days
More unusual events in August. For ninety dollars in wood and parts, I built a sloped platform for the bed.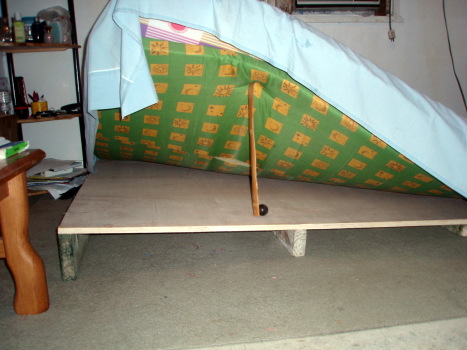 The bed on a slope!