Family Photos May 2008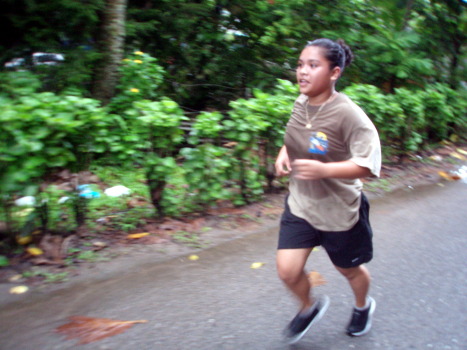 Olympic swimmer cross-trains in COM-FSM fun run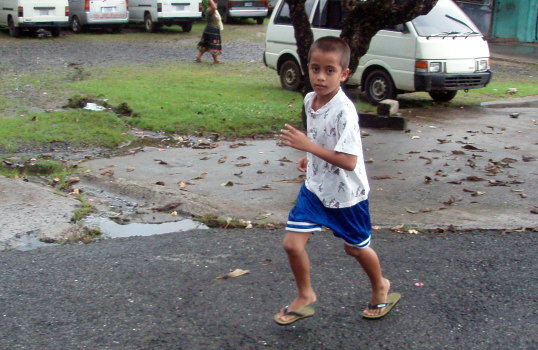 Young runner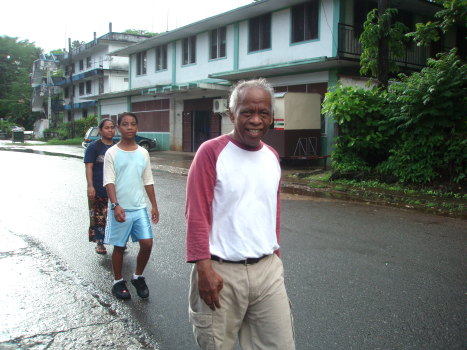 President Spensin James joined the fun run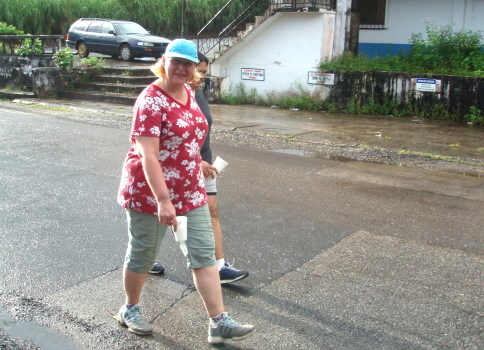 Lang Lit Chair Catherine Good

Kids

Resting after a good run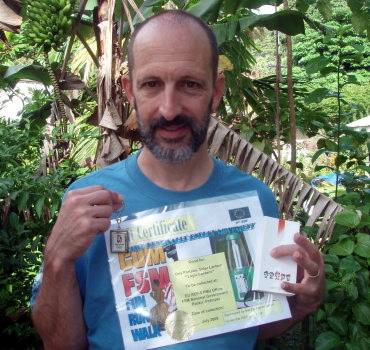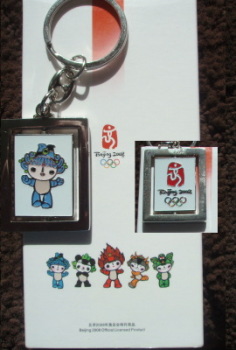 Dana Lee Ling
This was the first time I was the first male faculty to finish. I did not get faster, all of the faster male faculty have now left including Dan Myers and Charles Musana. I won a solar lantern and an official Beijing 2008 key ring.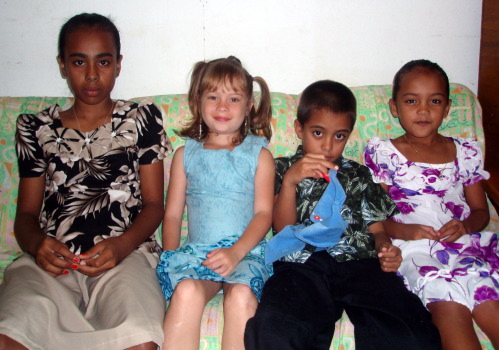 Lined up on a Sunday, ready to go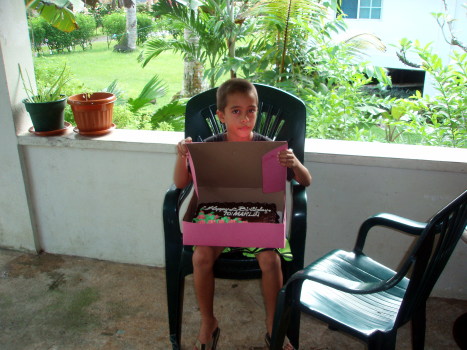 Nothing better than getting a cake first thing in the morning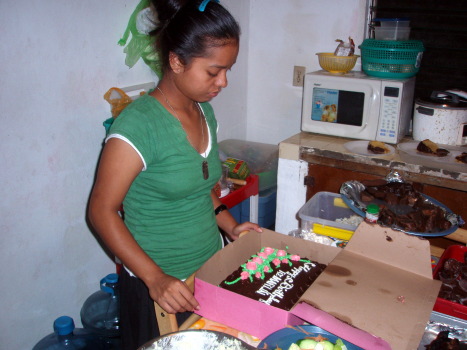 Leilani George contemplates cake for breakfast


Nurses day fun walk banner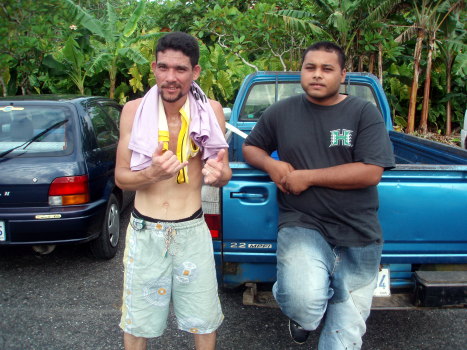 Norris Gilmete took first place. Ashman Joseph with the winner.
The nurses fun walk does not attract the usual runners on island. Last year Norris was second, and this year the first place finisher did not attend. Norris took the lead from the get go. My joggling pace is just under Norris' running pace, so I was within sight of him throughout the run. Headed back to the hospital I could see Norris slowing to a walk on the last uphill. I shouted at him to run and he did. He kept out in front of me for the win.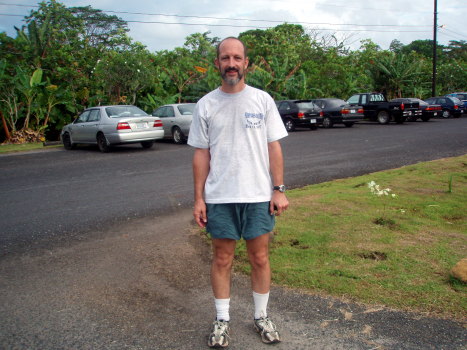 Dana Lee Ling
This was my first finish within sight of the lead escort police car. Norris and I were both enjoying our moment in the sun.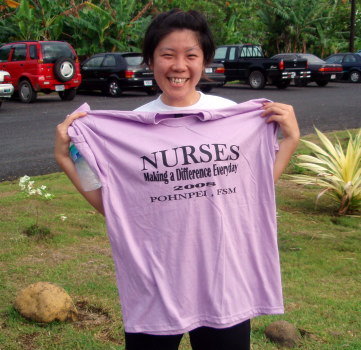 Third place finisher.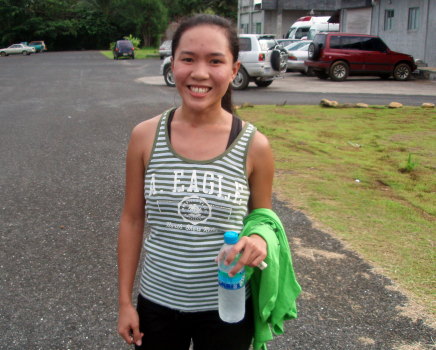 In fourth place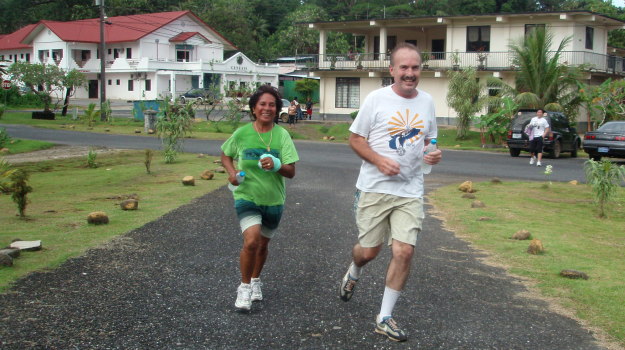 Elena Yamada ties with Gary Bloom for fifth
Good health is all about exercise out here.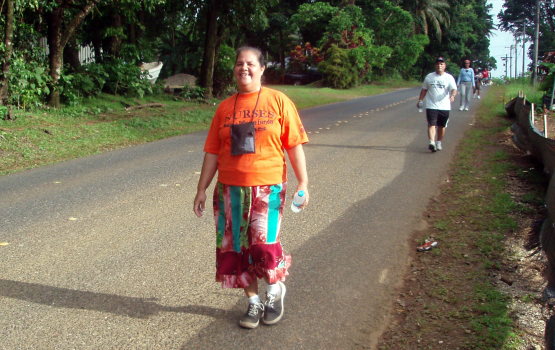 Chief Nurse Kathy Benjamin on the home stretch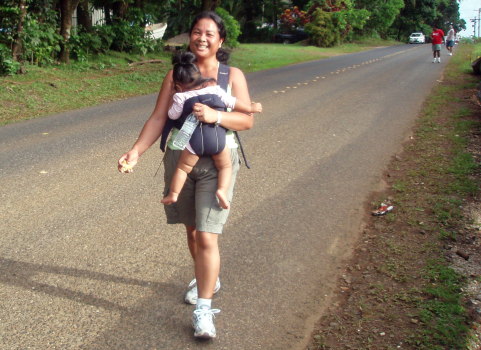 Starting the routine of exercise early in life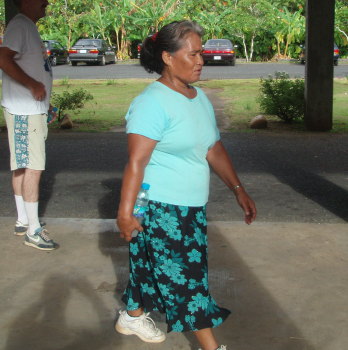 Abigail Segal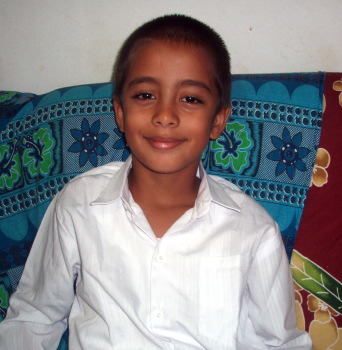 All dressed up for mother's day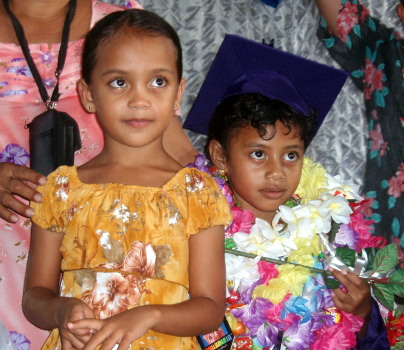 graduation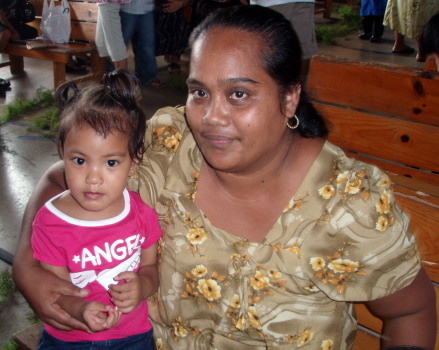 shrue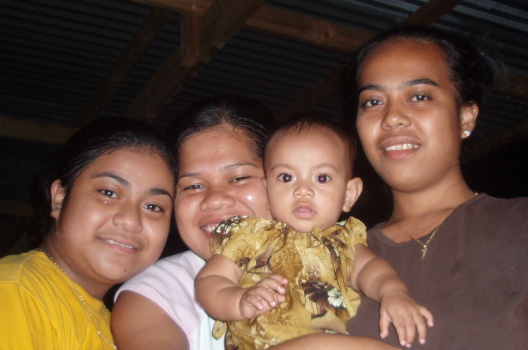 graduation party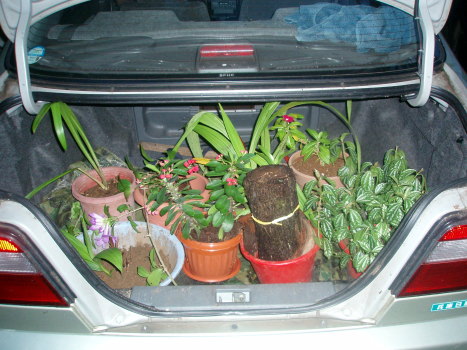 Shrue's winnings from a plant raffle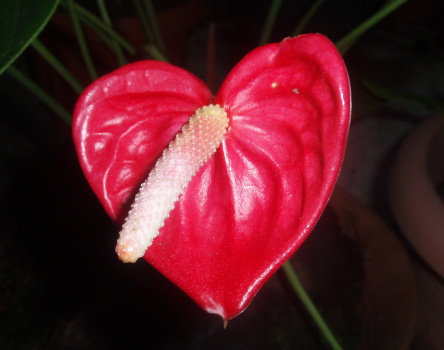 Anthurium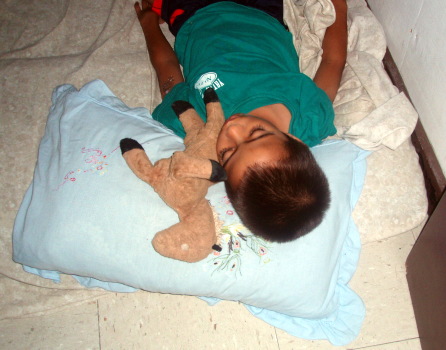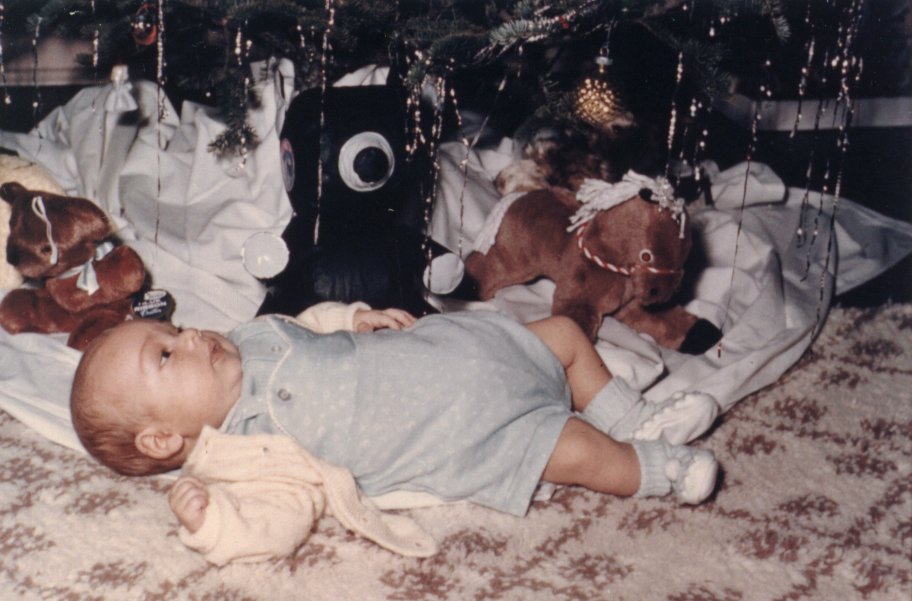 Horsey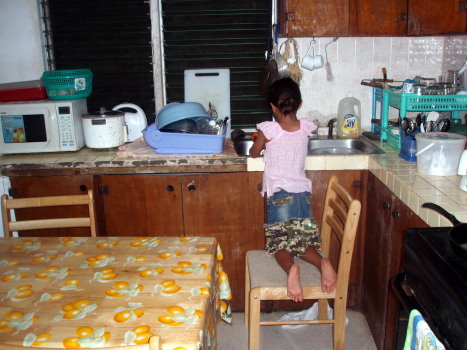 Dedicated worker washes dishes