Family Photos March 2007
Late on the evening of the first of March the voyaging canoes Hokule'a and Alingano Maisu came in from Hawaii. Hokule'a has twin masts, Alingano Maisu has a single mast.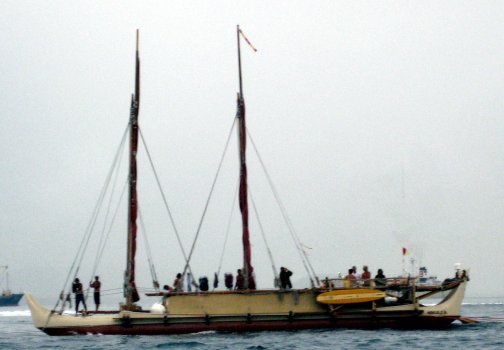 The family went down to Danpei early the next morning to see the canoes. Maisu is anchored just off the end of the runway.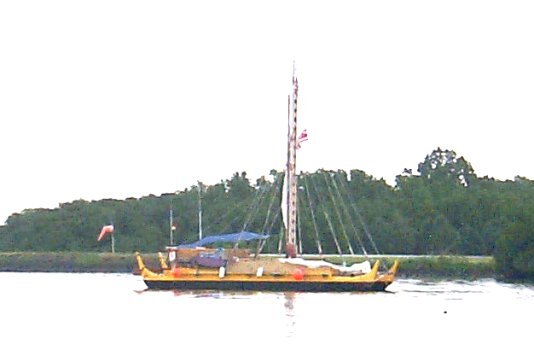 In the morning light Paipalap is impressive. Marlin is on the road.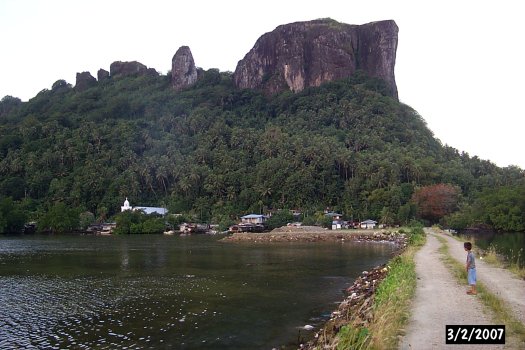 Danpei in the morning light.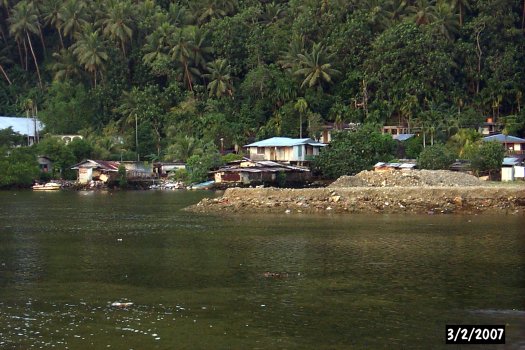 The following morning at the dock the kids had a closer look at the canoes.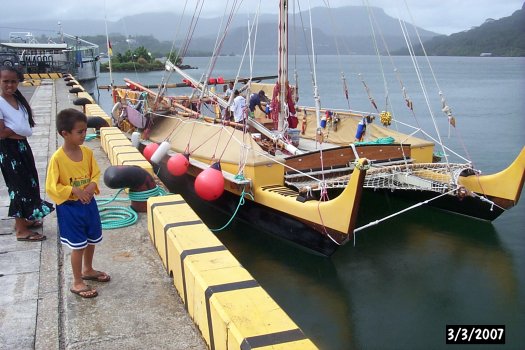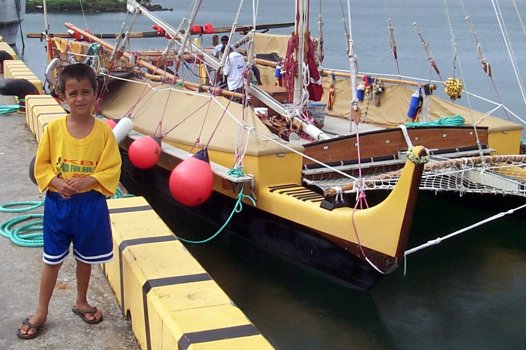 Shanalin wanted to take a picture of Marlin. This is her interpretation of how her brother appears to her.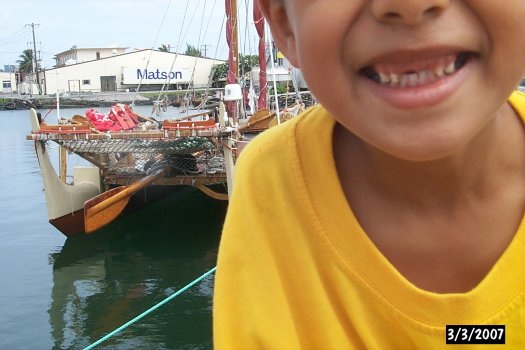 Elterina studies.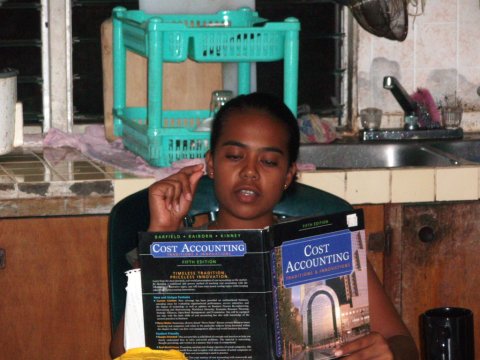 Ethnobotany class hit "skirt" day.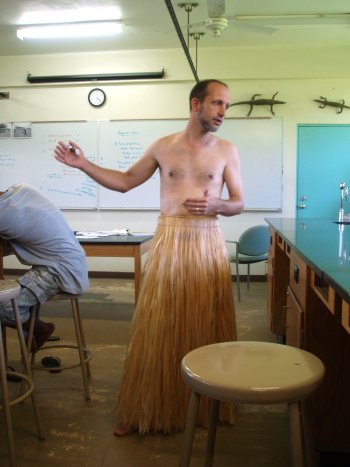 Hannah's ten month old baby Kisa came to visit. Her first discovery was the wonders of the Joy Hotel lunch.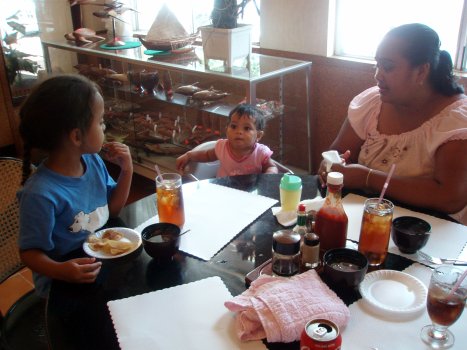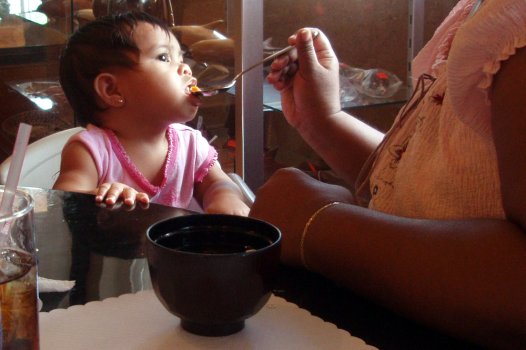 Lunch was followed by a whirlwind tour of the college.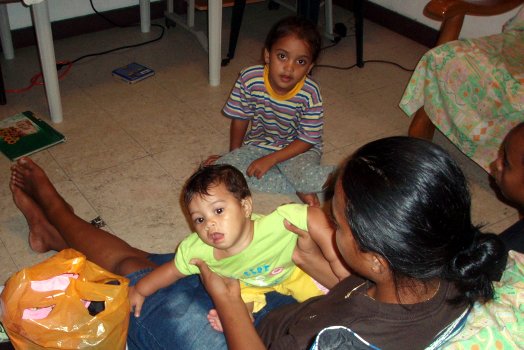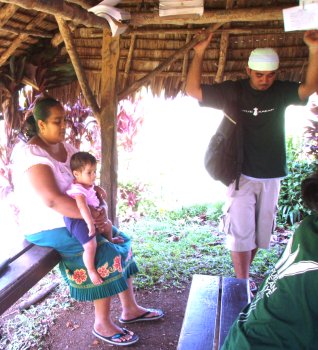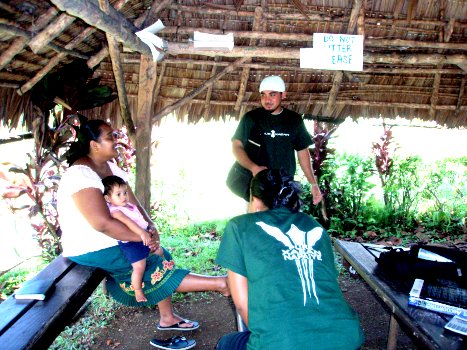 Shanalin and a neighborhood friend visit the college Japanese cemetery garden.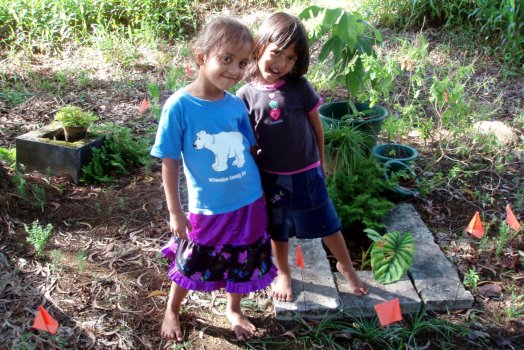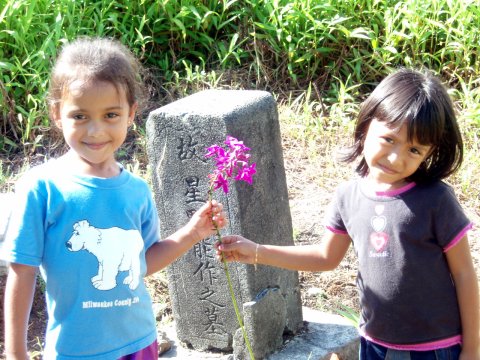 For some reason March has developed into month in which Saturdays are spent at Nett point. Marlin sporting new swim trunks from Auntie Margie.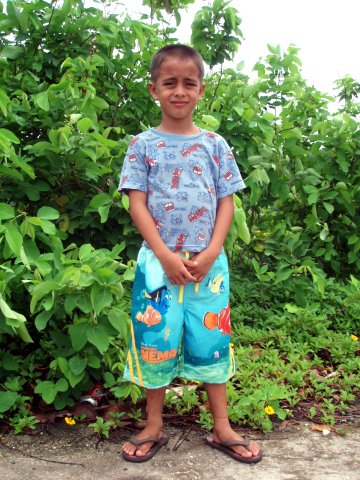 By the 17th Sharisey had regained all of her swimming ability and was jumping off the point into water over forty-five feet deep and then swimming back down the pier to the shallows to get out.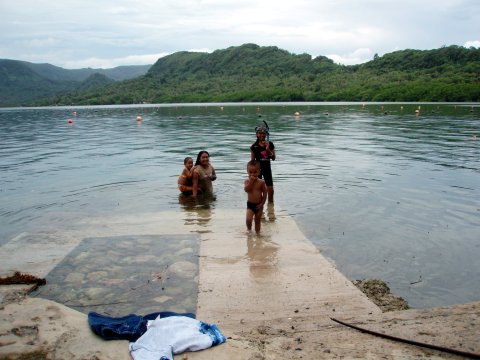 Pohnpei still looks exotic.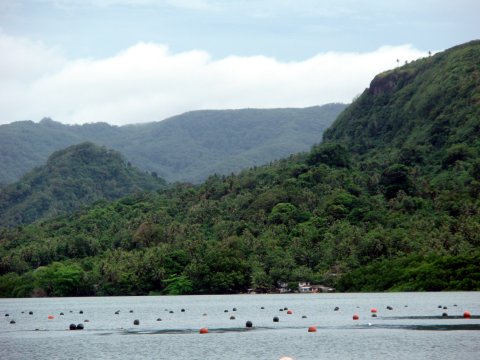 The Saturday Continental Micronesia flight heads for the field over the waters of the lagoon.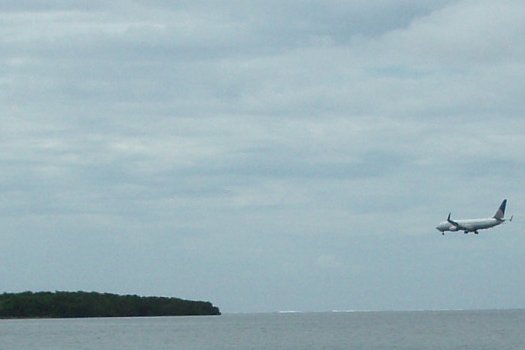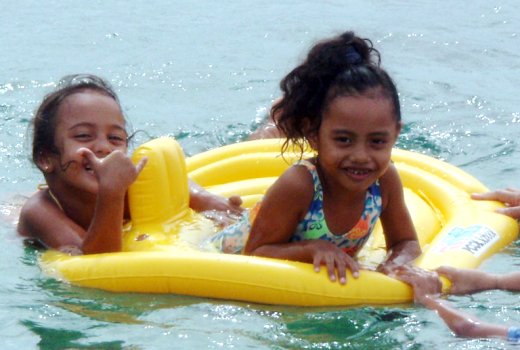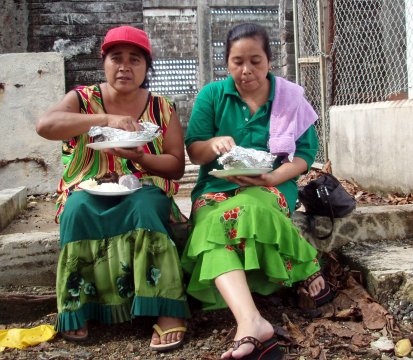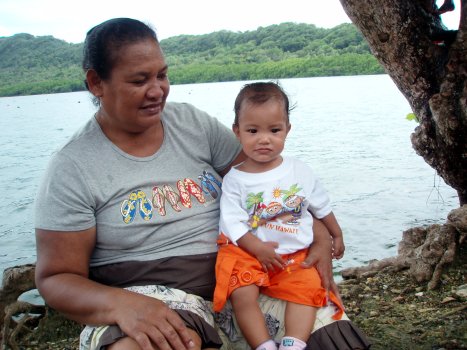 The girls pose with Kisa.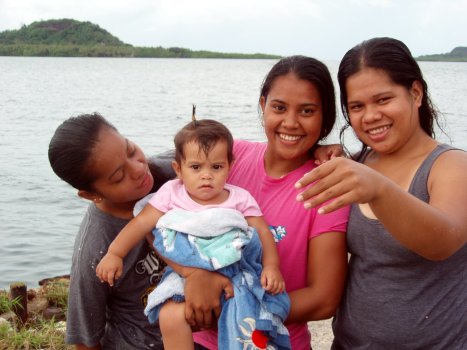 Sunday the 18th featured a guest for church.