Family Photos February 2007
Eighteen
Marlin, Sharisey, and a friend.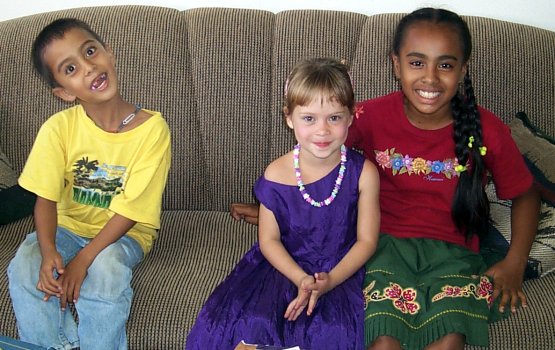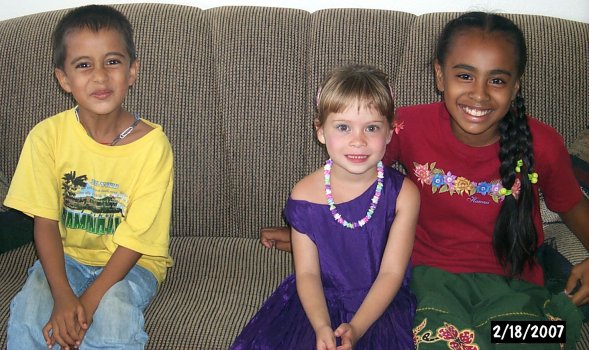 Twenty-Two
After almost ten years in the states, Yonis returns to our home to visit. Ten years on she is married to Cordy Nena and has a one year old infant child who turned one on the 24th of February 2007.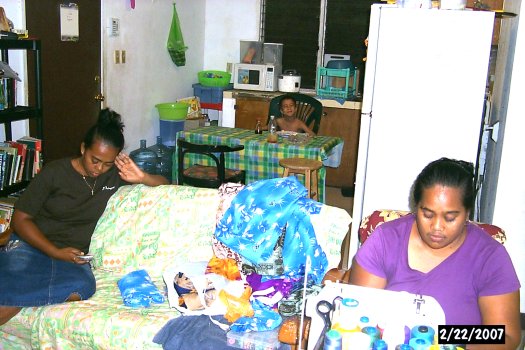 Twenty-Four
Saturday the twenty-fourth marks the 80th celebration of Harvey Segal's birthday. Born 26 February 1927, Harvey Segal is the father and grandfather of teacher education in the FSM.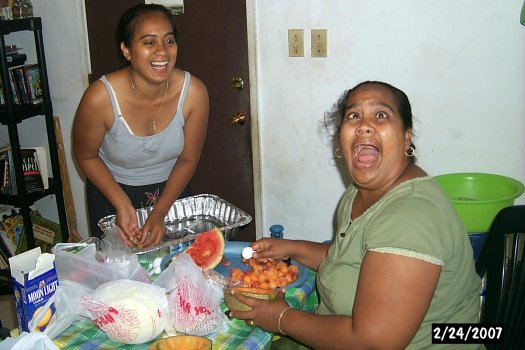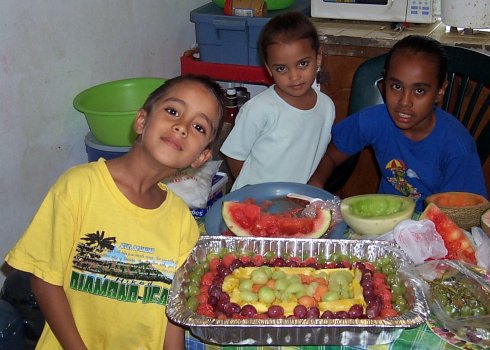 Marlin listens to a speaker tell stories from the past.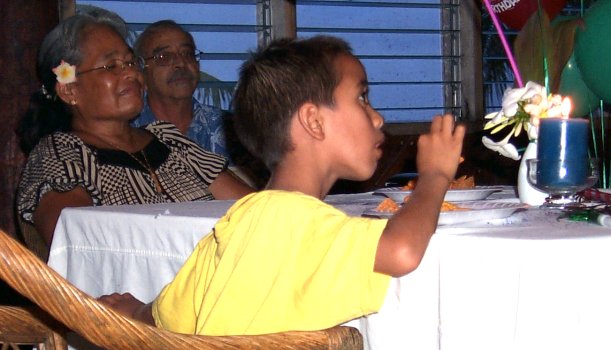 Elterina serves as a hostess at Harvey Segal's 80th birthday party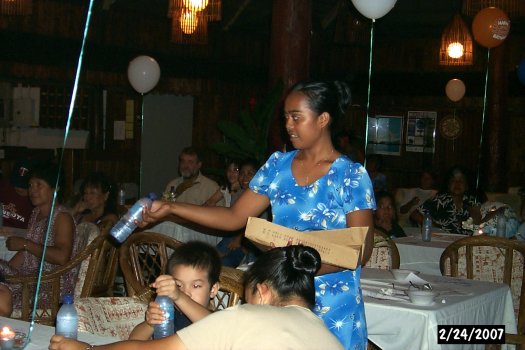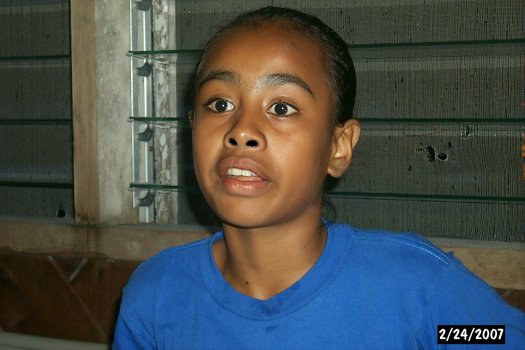 Maryrose and Shanalin prepare to dance for Harvey.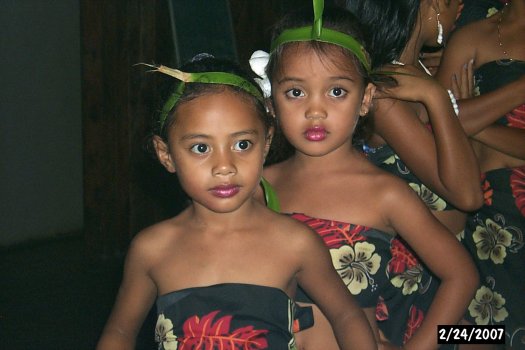 With the help of those who danced at the fund-raiser in 1964 at Utwe Elementary school, the third generation recreates the original dance. The 1964 dance was the first dance in modern memory. Dance was banned by the missionaries in the 1800s and was lost for a hundred years. Harvey sought permission from the church to run a fundraiser including a dance. Harvey, with the participation of his students and the support of the parents, single-handedly brought dance back into Kosraen culture.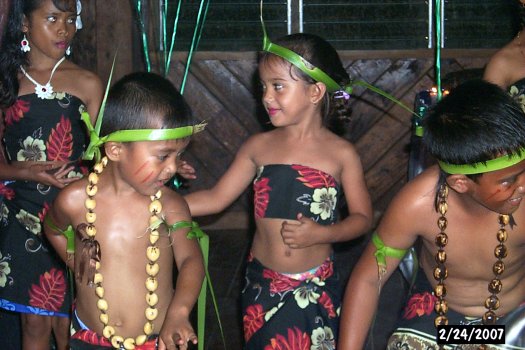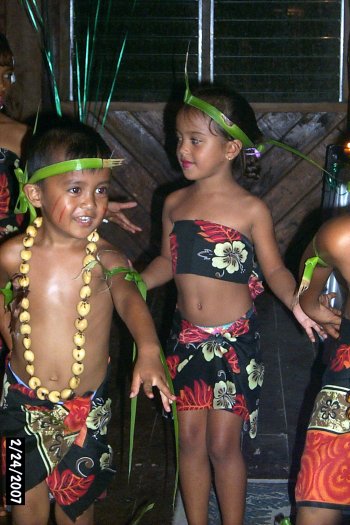 Shanalin steps into a multi-generational image. Harvey greets Notwe, his student at Utwe Elementary school in the mid-1960s. Behind Harvey is his own daughter Lillian.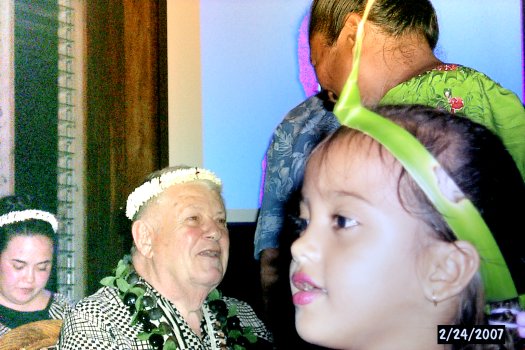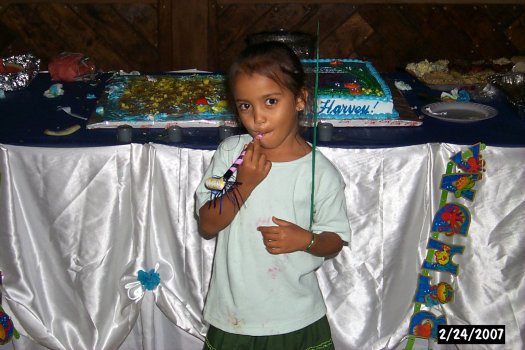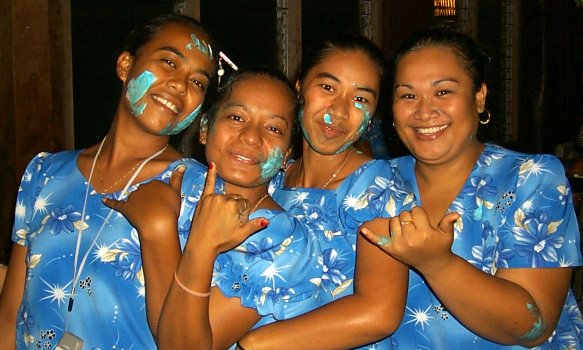 Twenty-Five
Yonis Kilafwasru Nena and Cordy Nena dressed for church.