SC/SS 115 Ethnobotany garden planting May day 2008
The following is a raw image feed for the purpose of later determining what plants are where and who planted a particular plant.

Resel Elias plants jasmine on the south side of the south faculty building

Samuel Foulchag plants Citrus aurantifolia
Woleaian: lamwul. Medicine, fruit juice.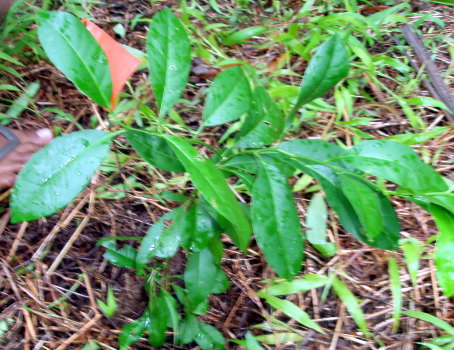 samuel_plant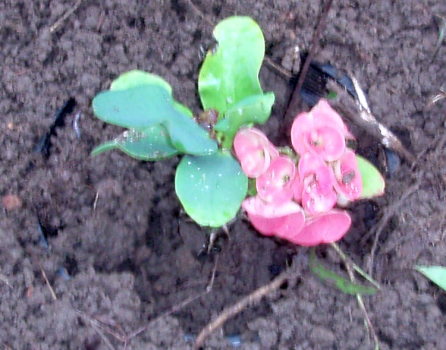 toshimichy_winis_plant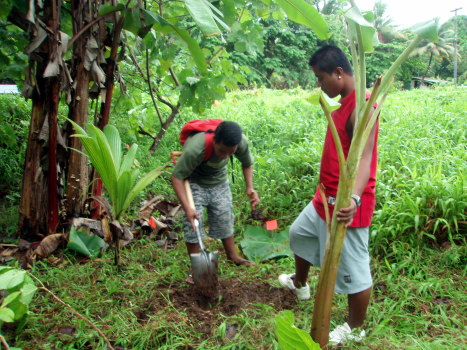 ioichy_aj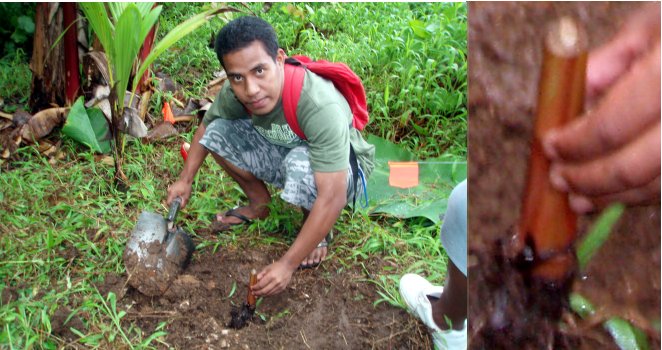 ioichy_uht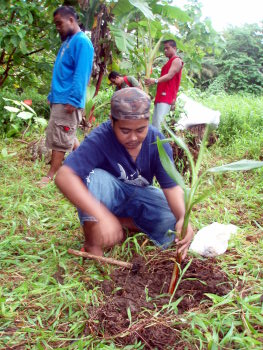 dondy_uht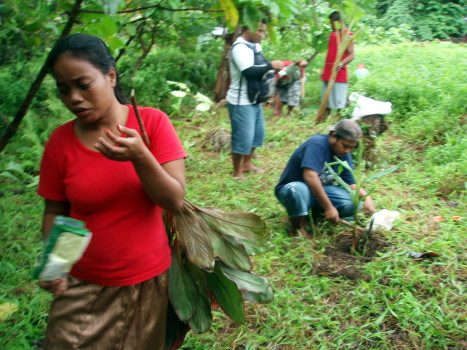 aquila_dihng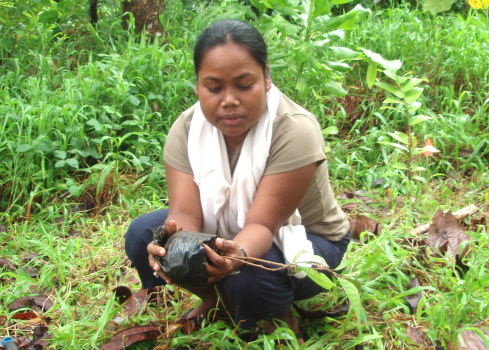 Areline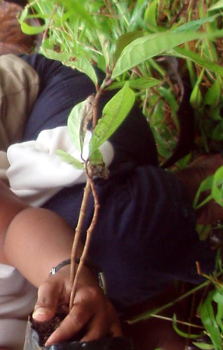 Areline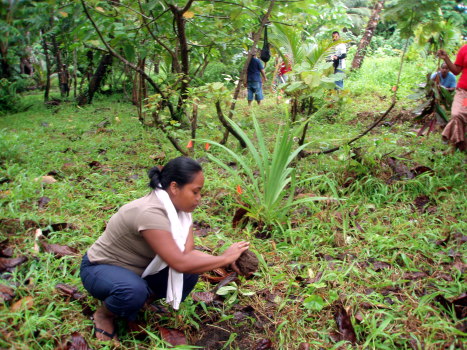 Areline location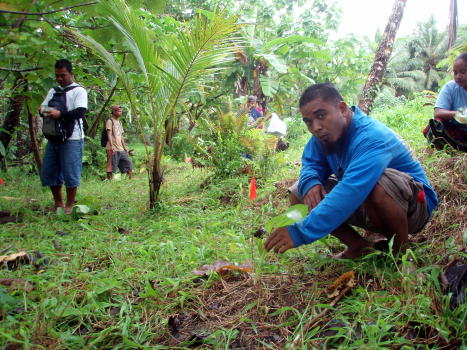 samuel_tumeric_ginger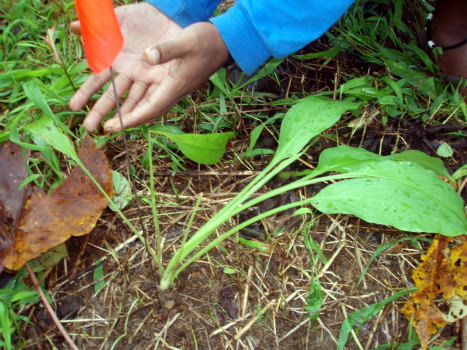 Curcuma longa L. turmeric ginger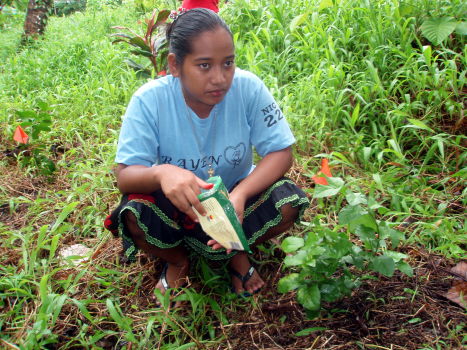 Achimy with her jasmine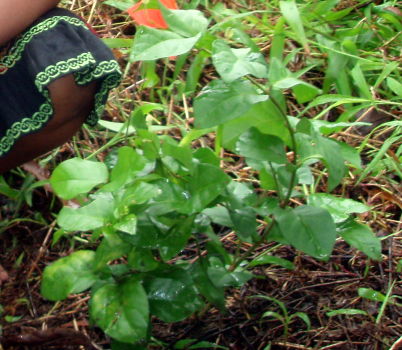 achimy_plant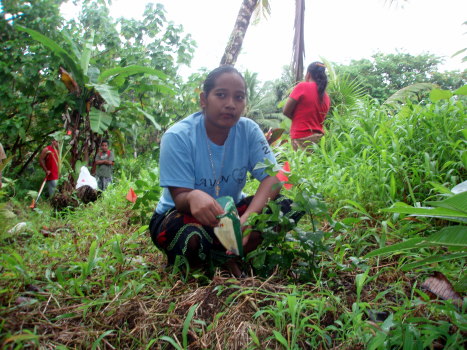 achimy_aquila_location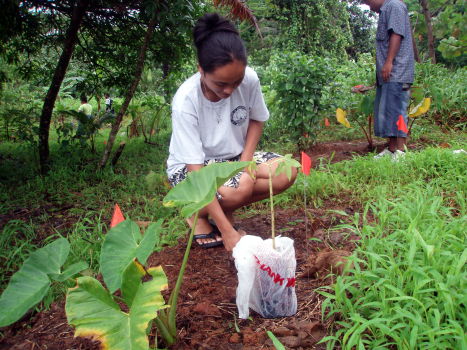 lymer_papaya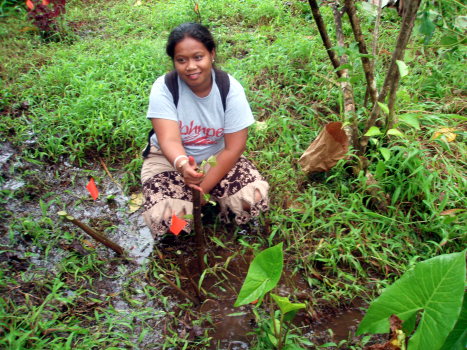 melainy_taro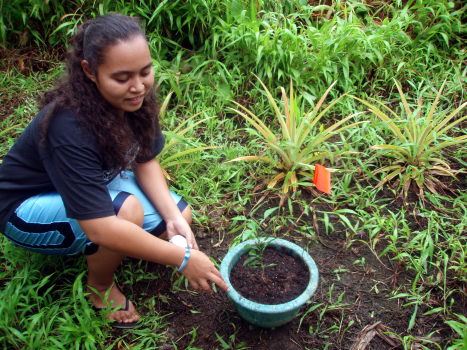 angelina

nena_usr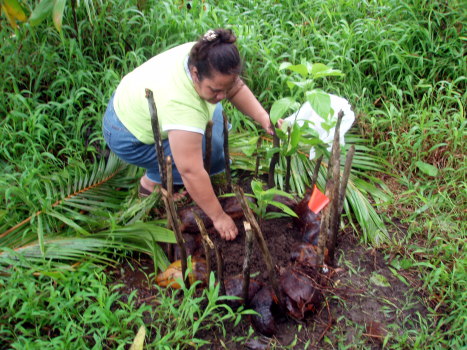 lerihna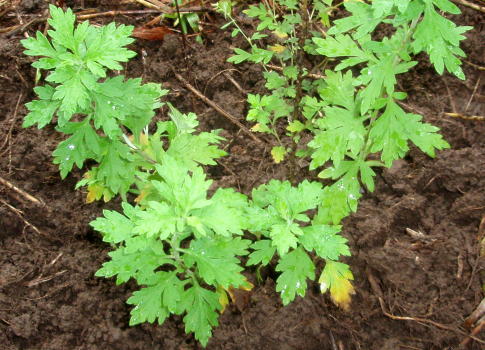 kim_plant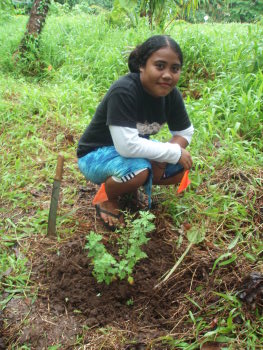 kim_location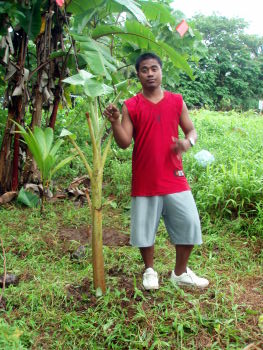 aj_uht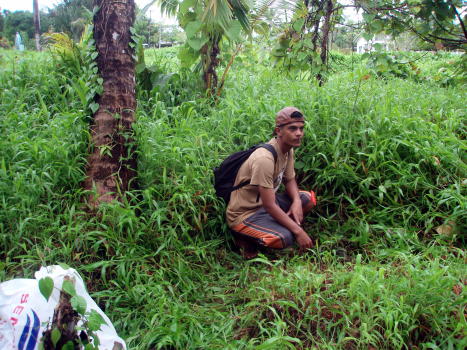 ojones_croton_location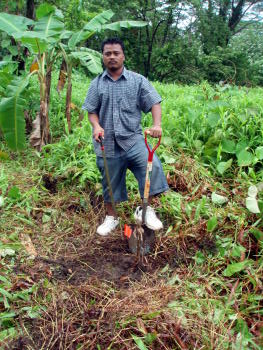 bradmurray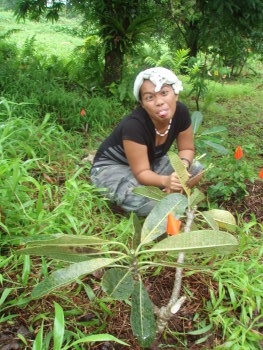 caren_alik_plumeria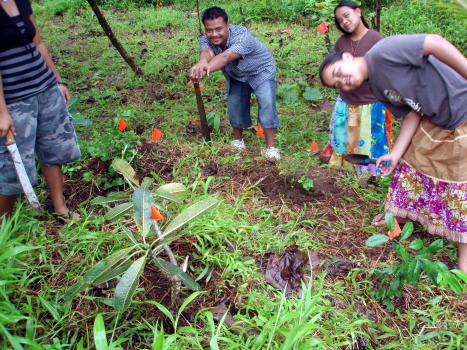 paula_terina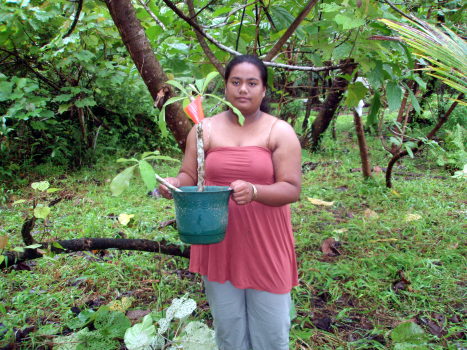 megan_ekiek_plumeria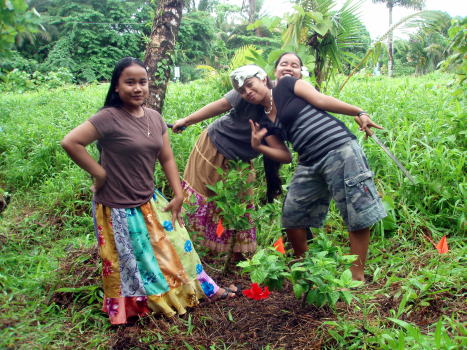 terina_paula_caren
Note that on 21 January 2008 the GPS grid obtained did not agree with earlier grid work, there was a shift of up to 0020 south, and some indications of 0010 west. The complication is that all of this is underneath the resolution of the GPS, which was running at a huge 21 meters at some points.