Pohnpei Botanic Garden at Pwunso
14 February 2008
The spring terms usually features the cycad in full cone, this spring term was no exception.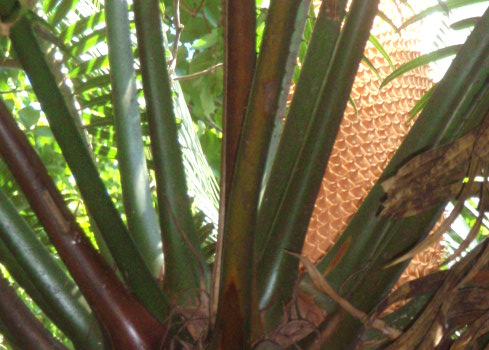 cycad cone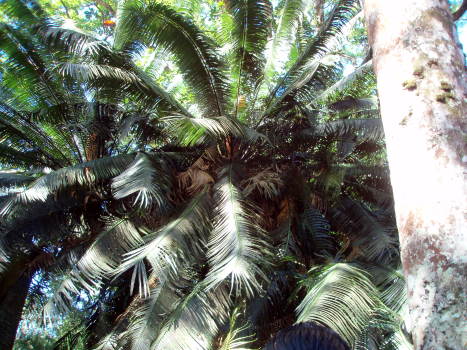 cycad
Very usual, the clove trees were in bloom. I've only seen this once before. And I've never seen a ripe clove before. The clove was surprisingly sweet.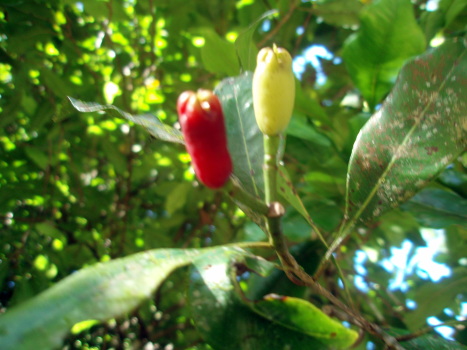 clove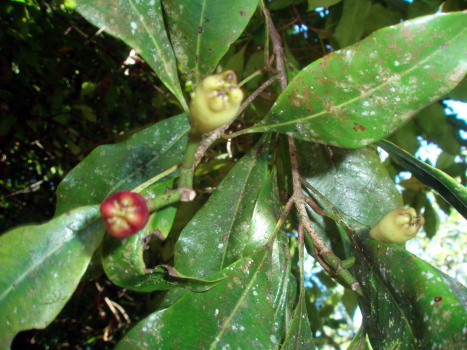 clove
Toshi offered to take pictures for the rest of the tour, the following images are his. Here I introduce the nutmeg and then explain the history of this spice and its impact on the peoples of the Pacific.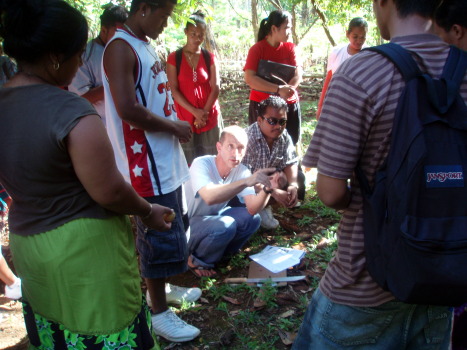 Dana covering the impact of nutmeg on the peoples of the Pacific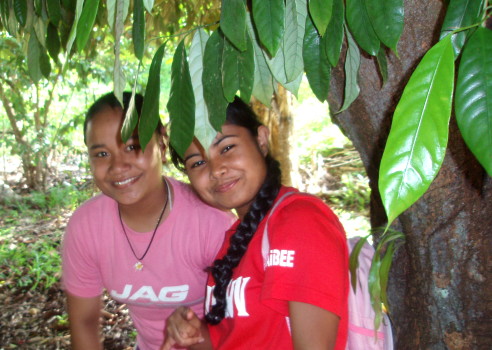 Terina and Charityn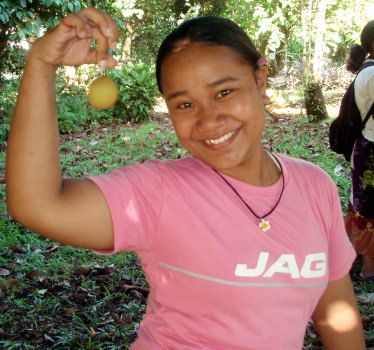 Terina evokes paintings of a tropical Eve in the garden of fruit
Toshi has a gift for capturing images and their moments in time. Most obviously the instructor must be getting in touch with and encouraging the students to lay hands on this Eucalyptus deglupta.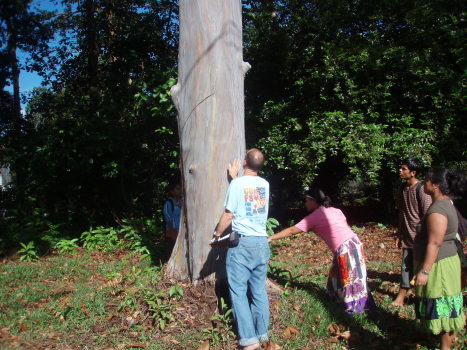 Talking to trees?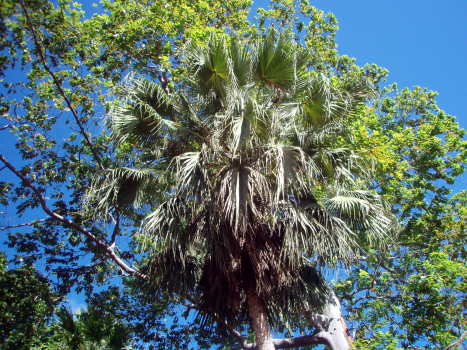 fan palm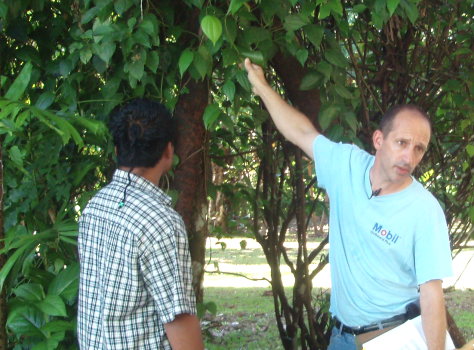 Piper ponapense (konok) and Bradmurray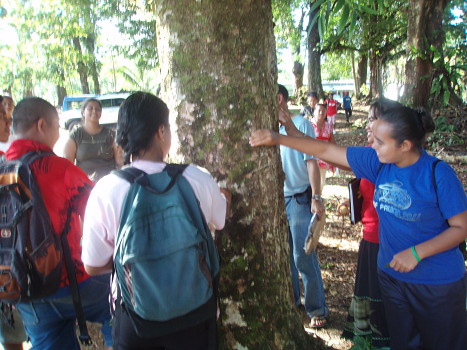 Students explore the trunk of the kauri pine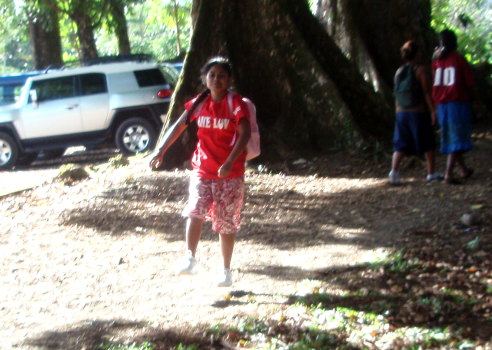 The class is apparently so stimulating that Charityn spontaneously levitates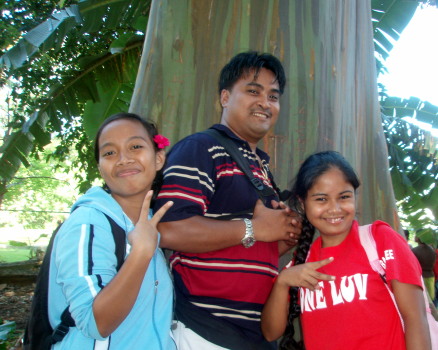 Caren, photographer Toshi, and Charityn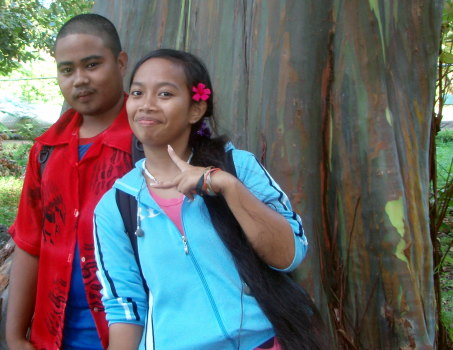 Dondy and Caren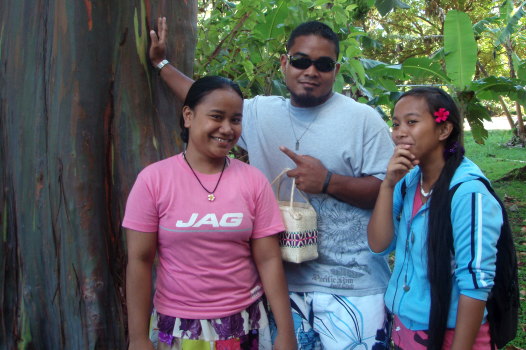 Terina, Samuel, Caren