Seedless vascular plant presentations fall 2007
Cyanobacteria
Emily explains the function of the heterocyst, the akinete, and the vegetative cell in cynanobacteria.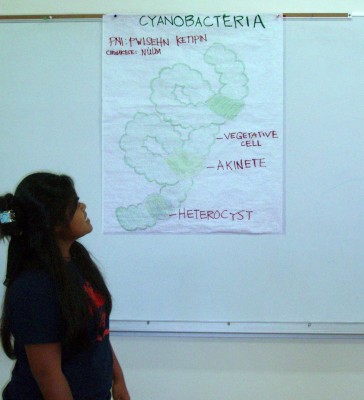 A diagram of the moss reproductive cycle.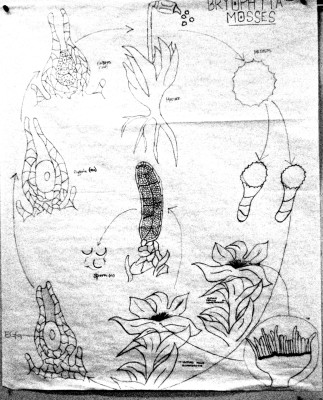 The class listens as Stallone covers lycopodium reproduction. Corbette opted to use an overhead transparency.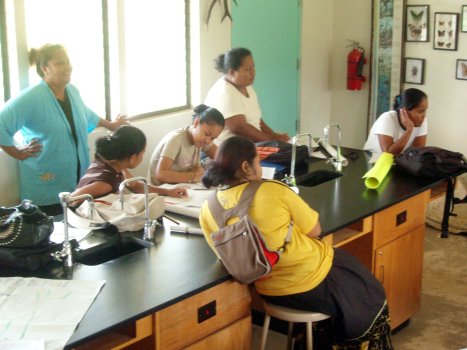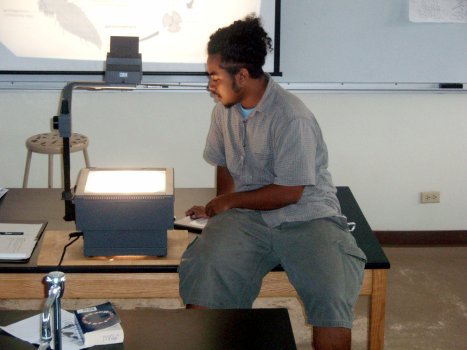 Lycopodium morphology: microphylls, strobilus, strobili, as explained by Garry while the class listens and takes notes.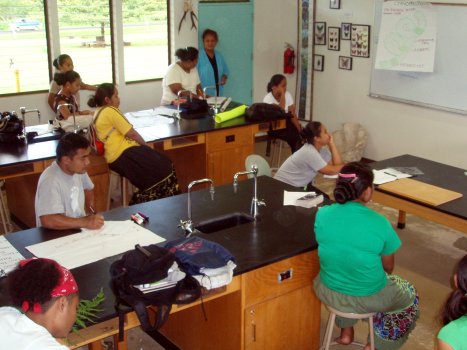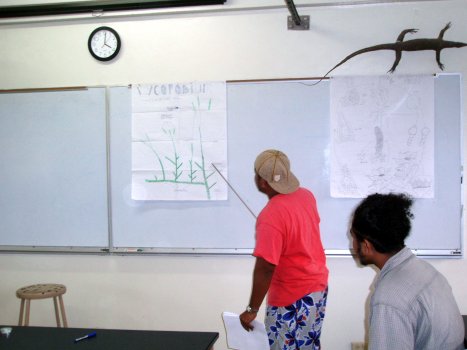 Selaginella life cycle as explained by Sinolet.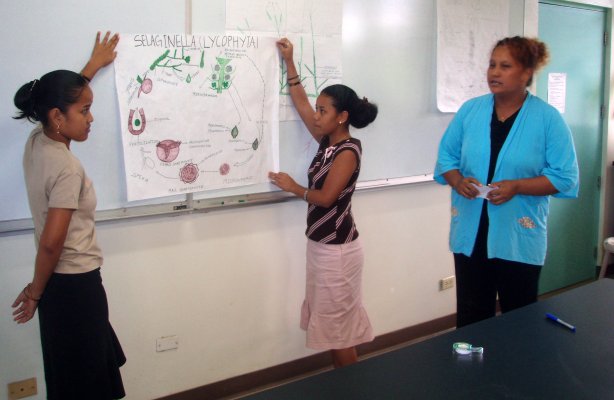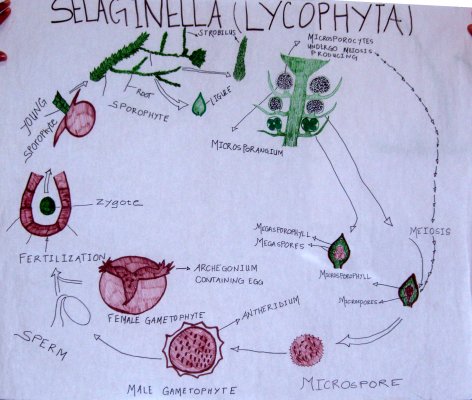 Jörg explains fern morphology assisted by his partners.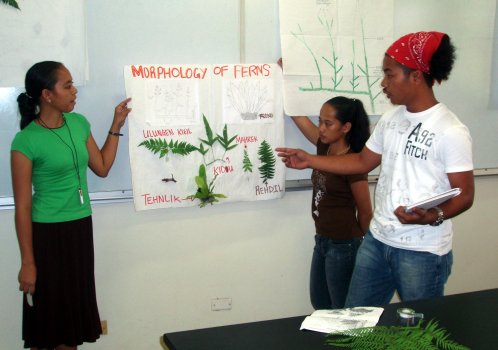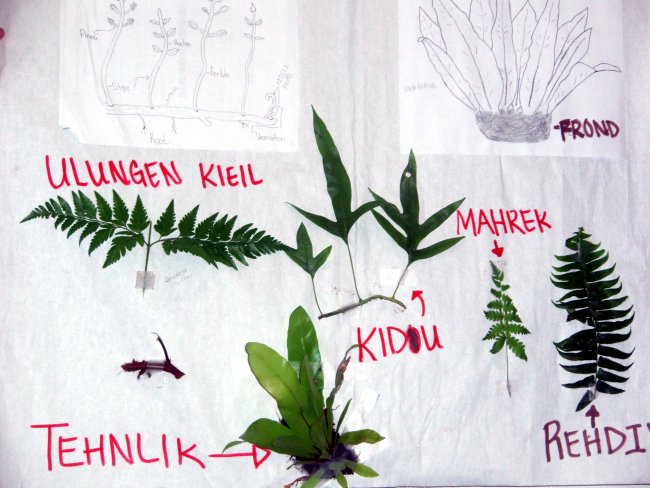 The class listens as Jörg continues his explanation.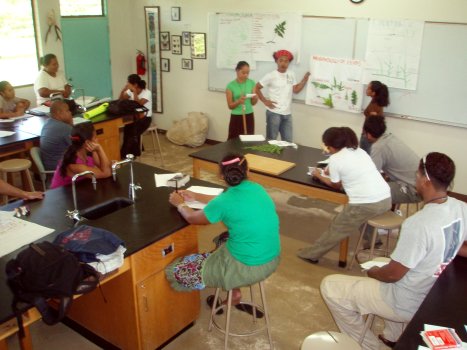 Pertin Paul and Maimi Ioanis enunciate the sound differences for primitive plant words between a northern Pohnpeian and the Kitti dialect. Maimi consulted her father Luciano for spelling variations.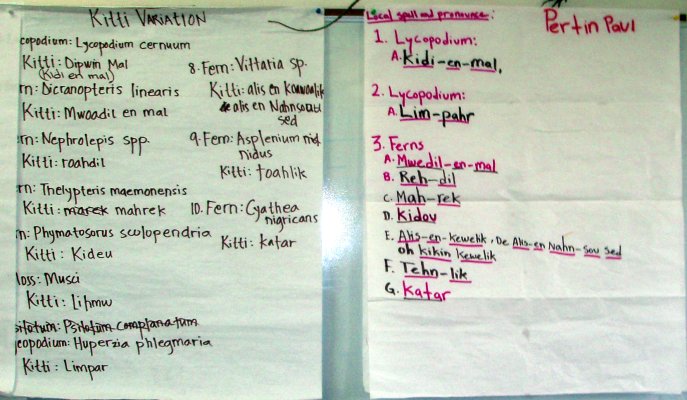 The matter of orthography on Pohnpei is well addressed in a 2004 paper by Kenneth L. Rehg titled Linguists, Literacy, and the Law of Unintended Consequences. As noted by Dr. Rehg, "Many Kitti speakers now oppose the decision to use the Northern dialect as the basis for standard spelling,... the current Kitti constitution specifies that Kitti pronounciation be reflected in all documents produced within that state."
John Rousan covered Faichuukese including spelling corrections to prior work.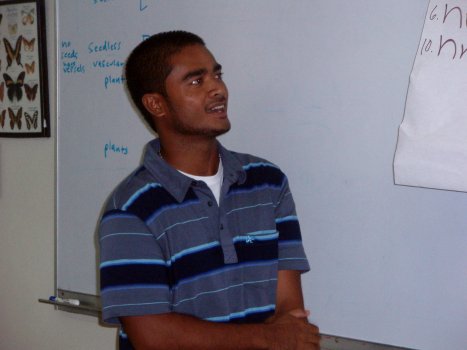 Divine Grace Lokopwe brings a new dialect into the ethnobotany class fold with Pollapese from the atoll island of Pollap.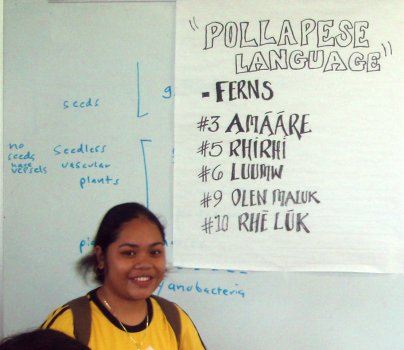 Michelle Gapith takes the class through Yapese at around 5:10 in the evening.