SC/SS 115 Ethnobotany garden planting 06 December 2007
The following is a raw image feed for the purpose of later determining what plants are where and who planted a particular plant. Rain and low light conditions reduced resolution and inhibited proper autofocus for many images.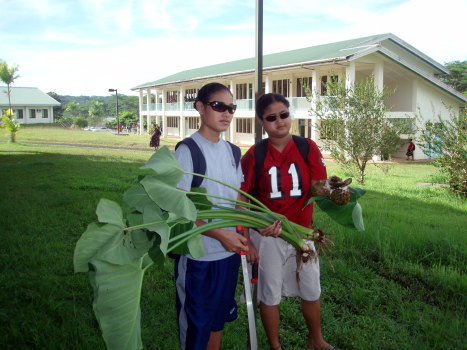 michelle_julia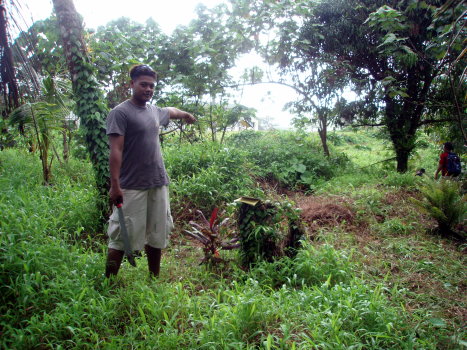 midion_breadfruit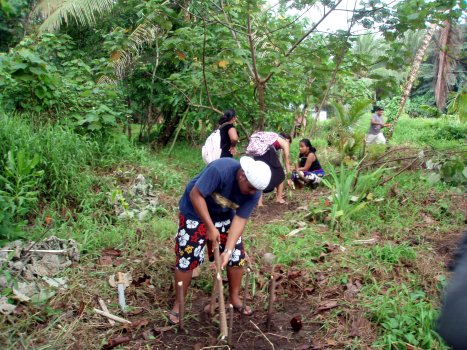 garry_coconut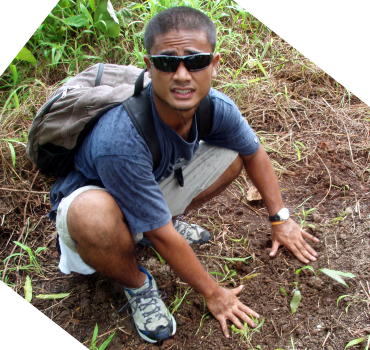 john_coconut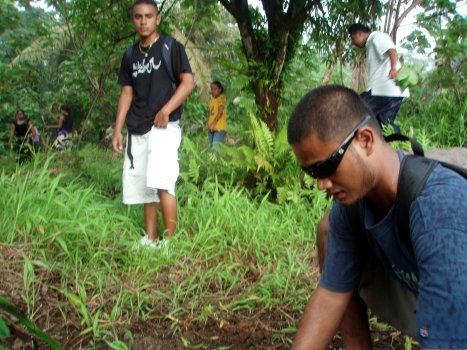 john_orienting_view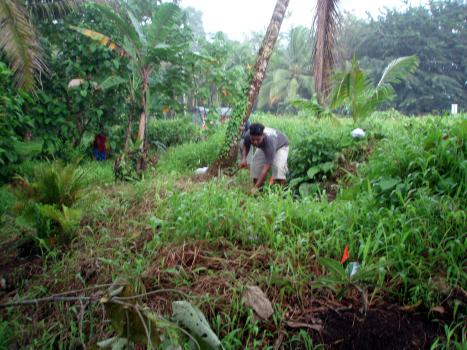 midion_near_akadahn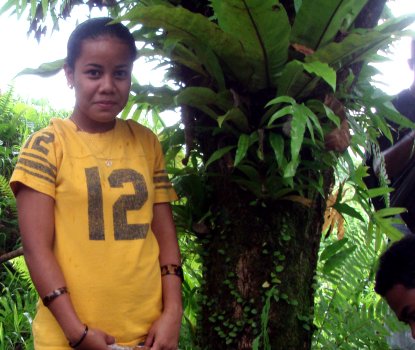 maryvic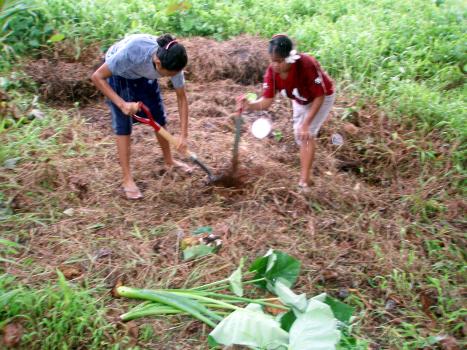 michelle_julia_soft_taro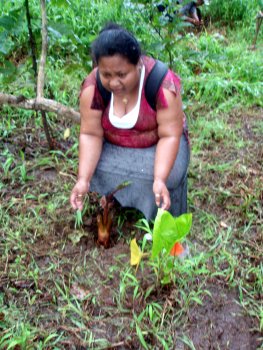 meriko_sounpong_wonou_hard_taro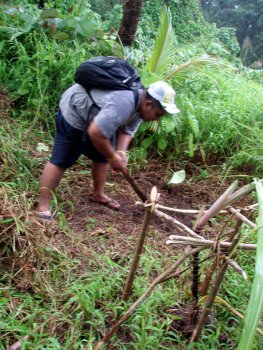 ihney_papaya_behindsugarcane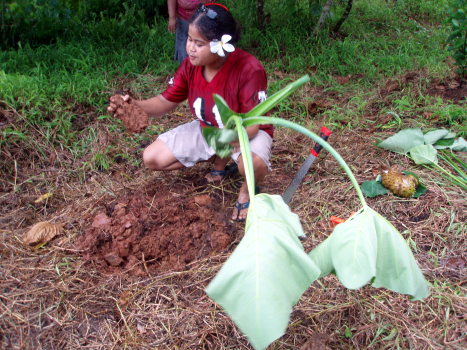 julia_soft_taro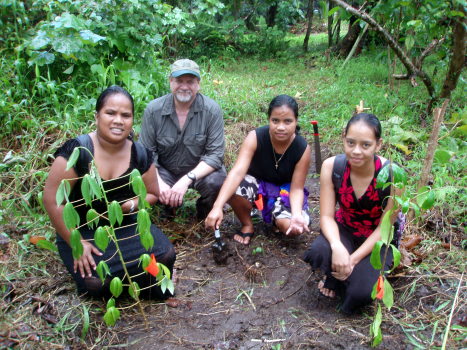 lisa_tapioca_balick_maimi_koropw_elsieleen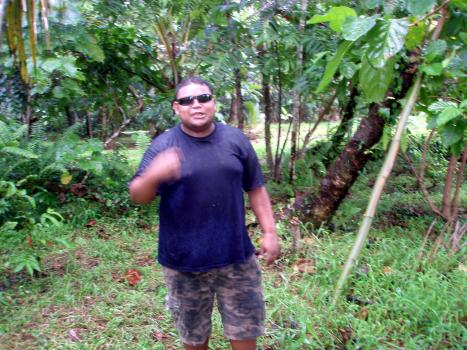 corbette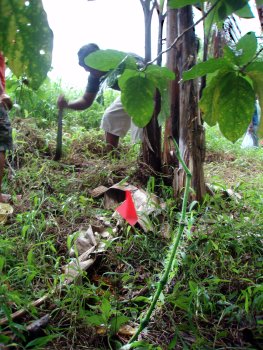 corbette_sakau

pertin_sakau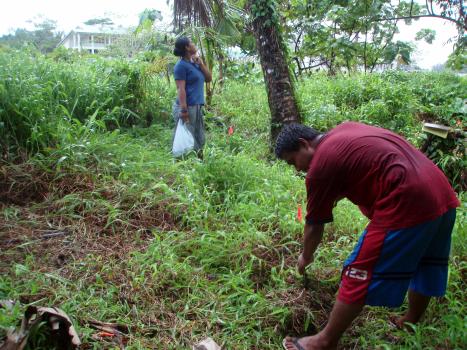 pertin_orienting_image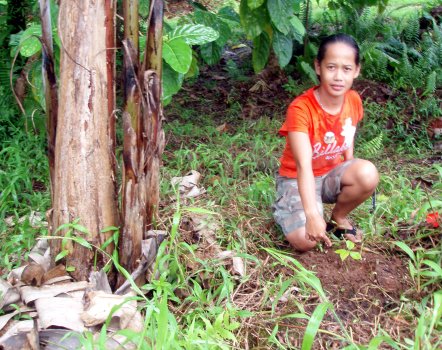 jayce_near_akadahn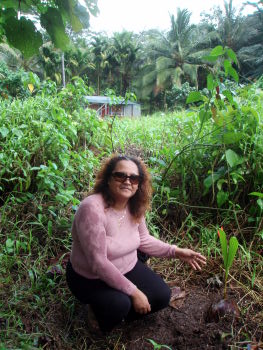 sinolet_coconut

sinolet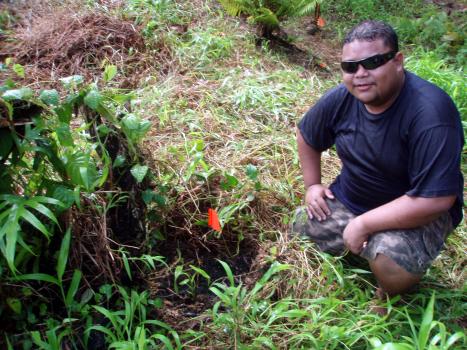 corbette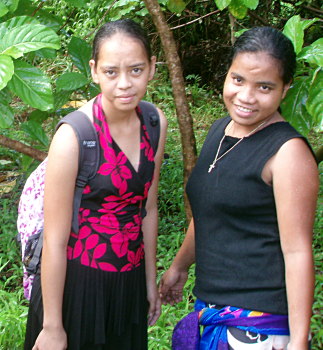 elsieleen_maimi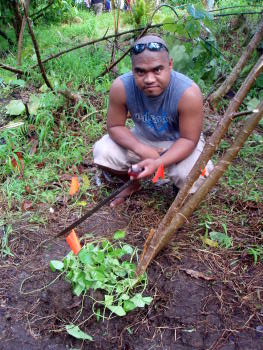 bercil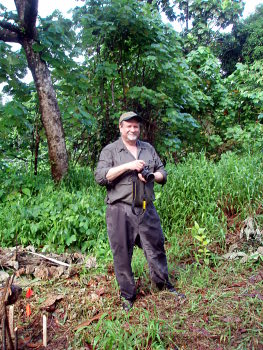 balick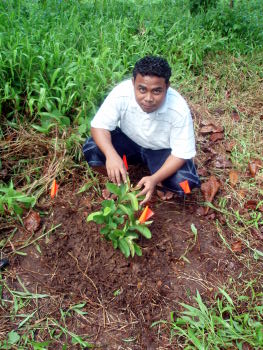 stallone_guava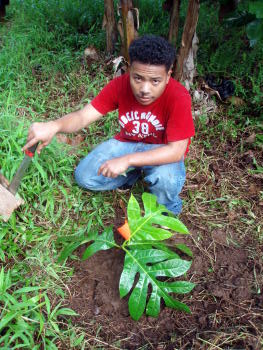 jorg_breadfruit_near_coleus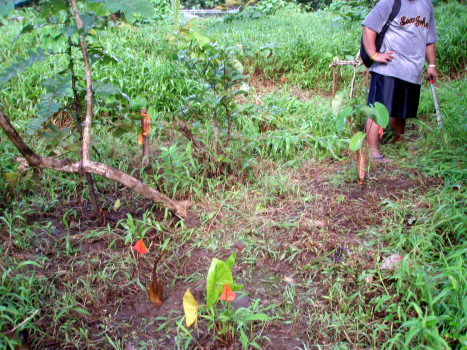 senna_alata_hard_taro_soft_taro_area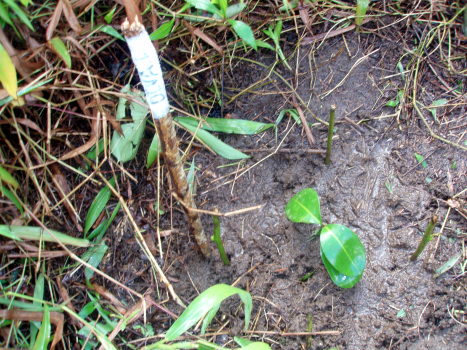 divine_grace_nifeus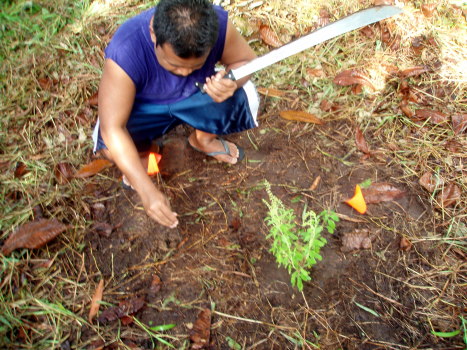 andrew_warung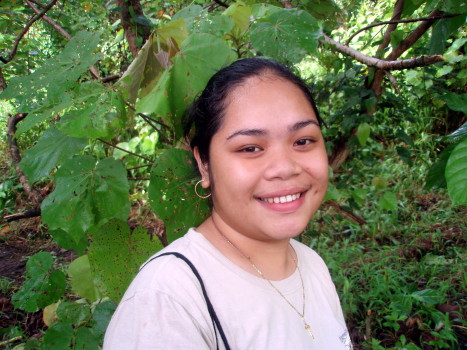 diva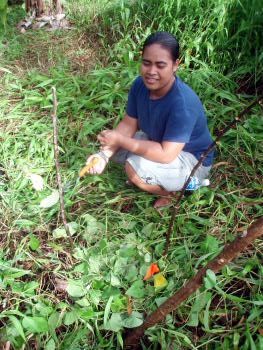 elterina_oa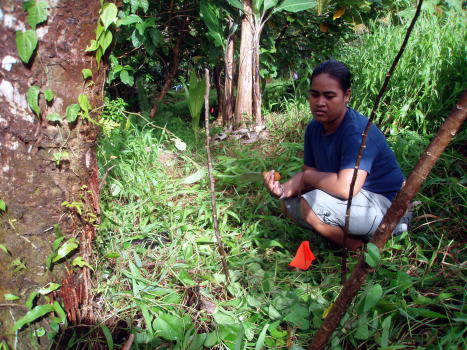 elterina_orienting_image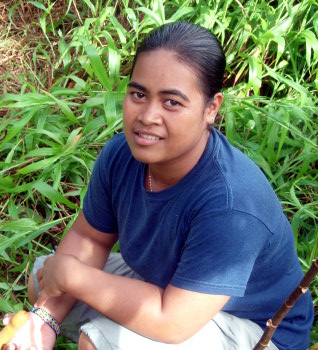 elterina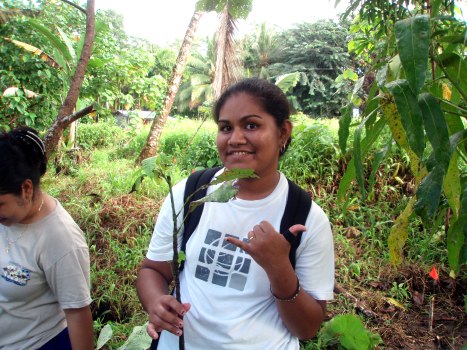 juslyn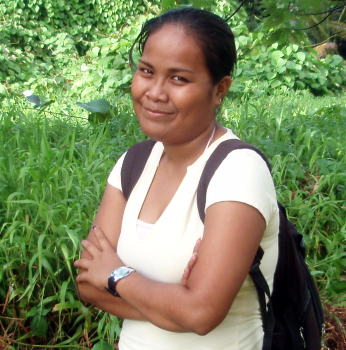 jefflyn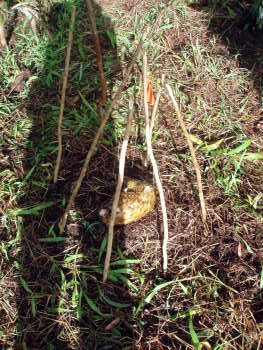 soursop
Post-script 21 Jan 2008
Ihney's papaya behind the sugar cane is not extant.
Andrew's attempt to plant Ocimum tenuiflorum using a cutting failed (as expected). Lesson: This is a plant that has to be started in a peat pot from a seedling, not a cutting.
The Ipomoea vines thrown on the ground by the Kosraens all died. Lesson: grow from seed in a pot early in the term. Use peat pots to simplify transplanting.
Lisa's tapioca did not survive. Used plant top, left leaves on. Tapioca is planted using leafless main base stem.
Of three sakau plants planted, one is growing, one is not yet dead, and one is dead.
The 21 January 2008 GPS grid does not agree with earlier grid work, there is a shift of up to 0020 south, and some indications of 0010 west. The complication is that all of this is underneath the resolution of the GPS, which was running at a huge 21 meters at some points.