SC/SS 115 Ethnobotany
Ethnogarden images
April 19
Images from a clean-up day on the 19th of April.
Shellain with grass shears looks up at a Hibiscus tiliaceus tree. Greda uses a hand hoe to clean up around plants planted by the students in the fall 2006 ethnobotany class.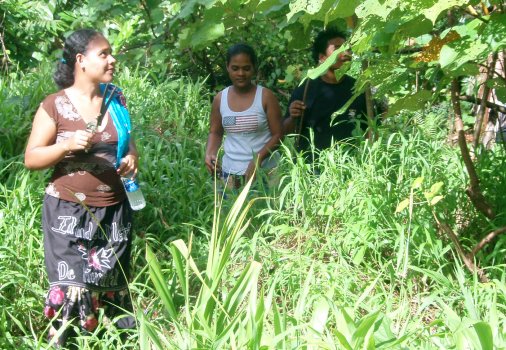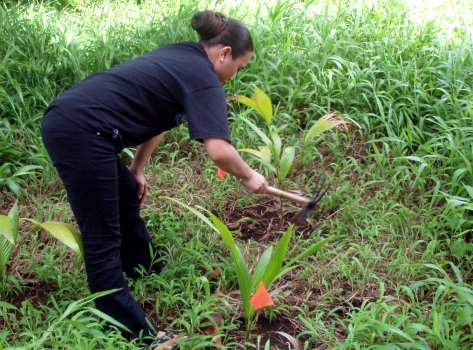 Aireen and Irene wade through the razor grass looking for "lost" plants from prior terms. Stephen cleans up around an apple tree.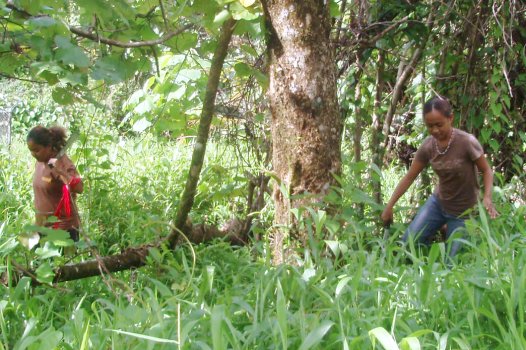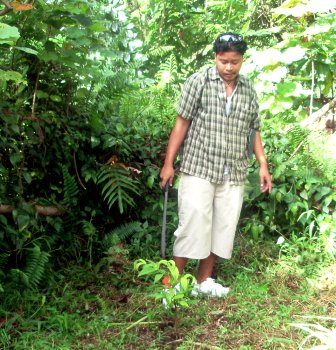 Pernes stands back as Teine and Annie clean up around the akadahn weitahta banana trees. Michelle pulls grass back from a Clerodendrum inerme.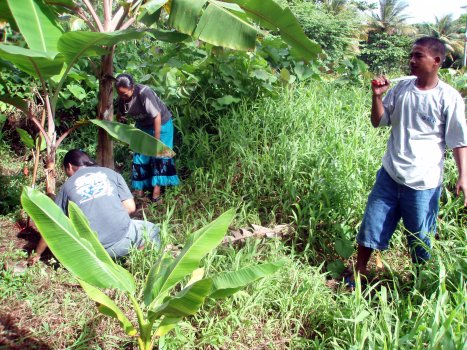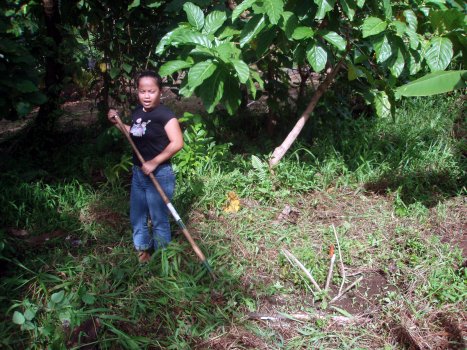 Priana examines a yam that appeared in the garden. She determined that it was not intentionally planted and will not develop properly. The second shot and remaining images were taken by a student in the class.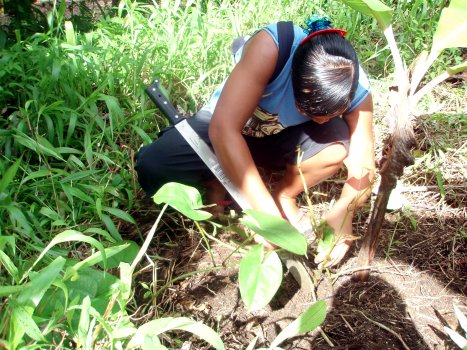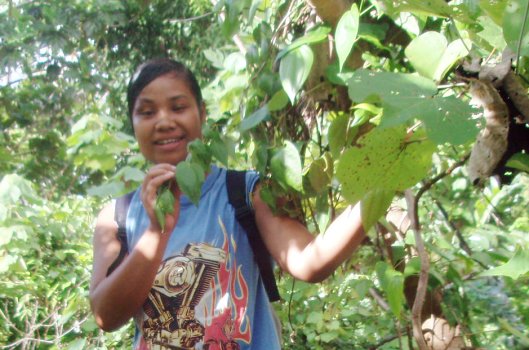 < /p>
Ceasar enjoying a local treat.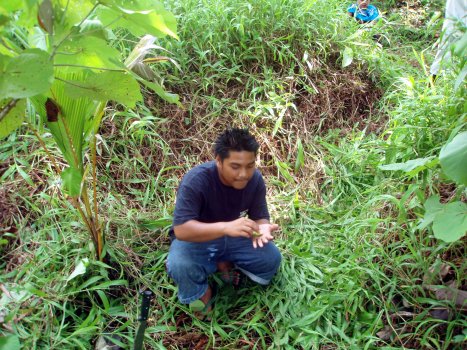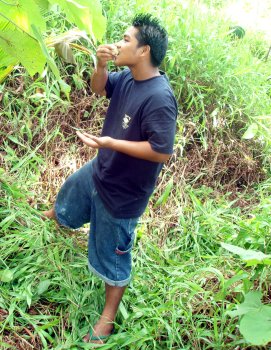 Other images captured by Andrew.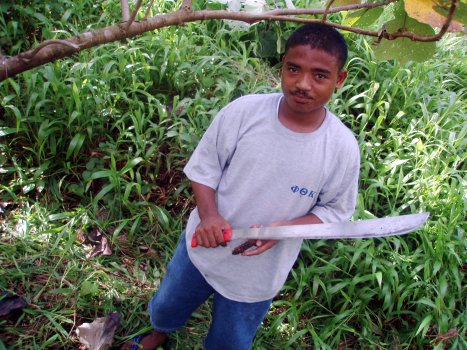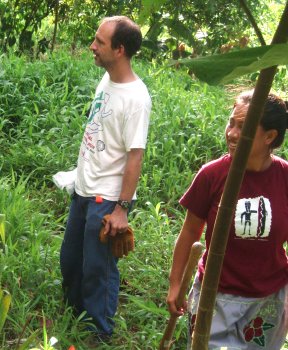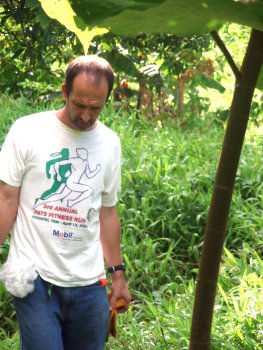 Ethnoherb • Ethnobotany • Lee Ling • COMFSM