SC/SS 115 Ethnobotany: Ethnobotanical garden work fall 2006
The spelling errors are those of the author!
As of 30 November 2006 this is really simply a pile of pictures in sequential order to assist me in finding the plants at a later date.
Alexander planted Clerodendrum inerme (ilau). Two plants were planted, both were surviving as of May 2007.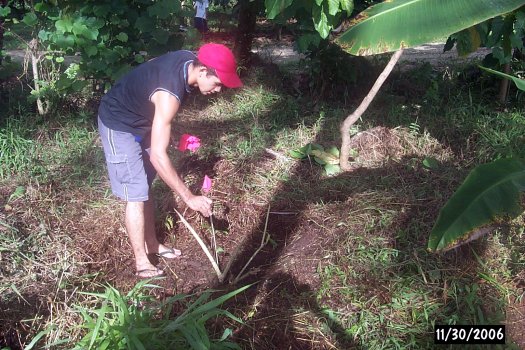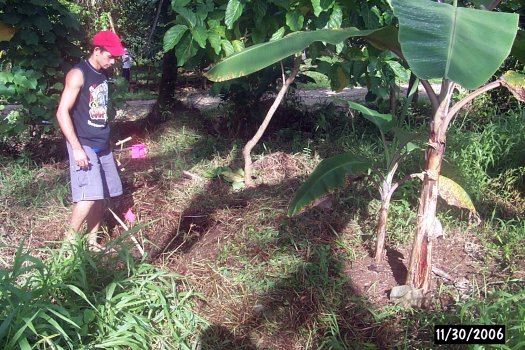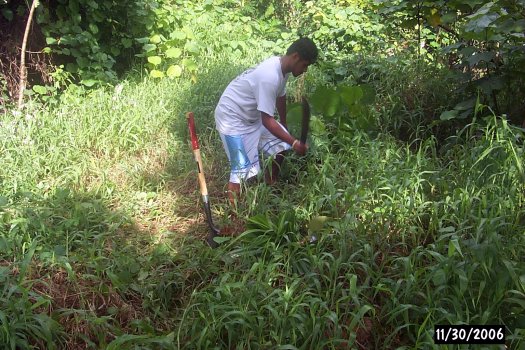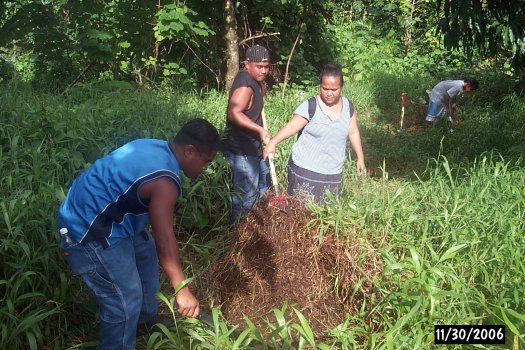 Areca catechu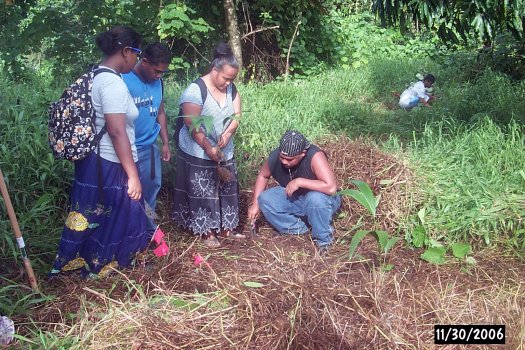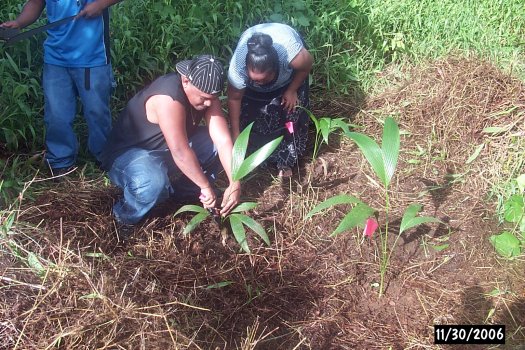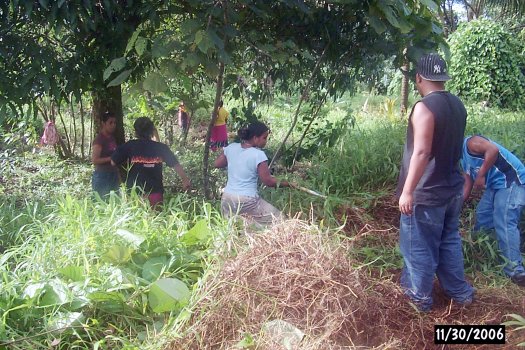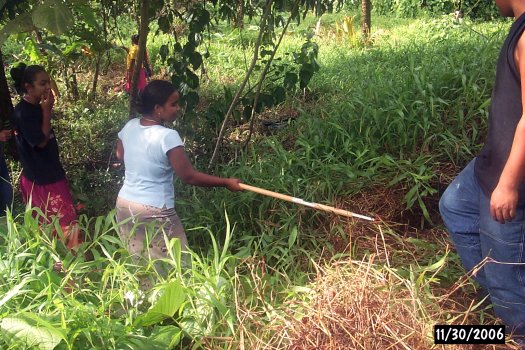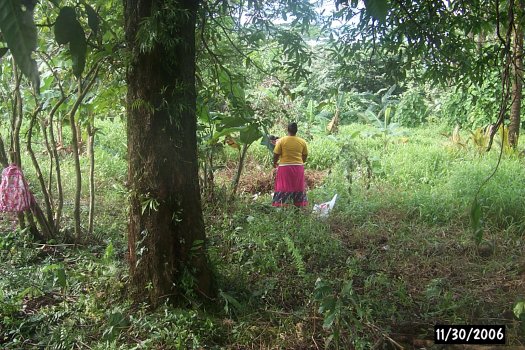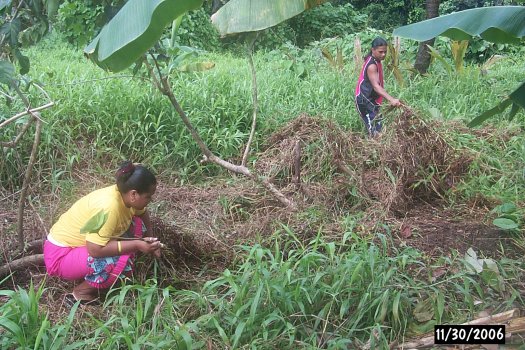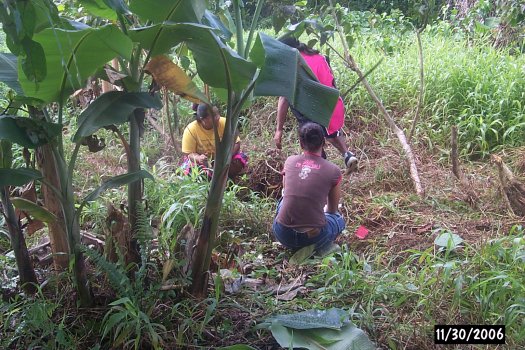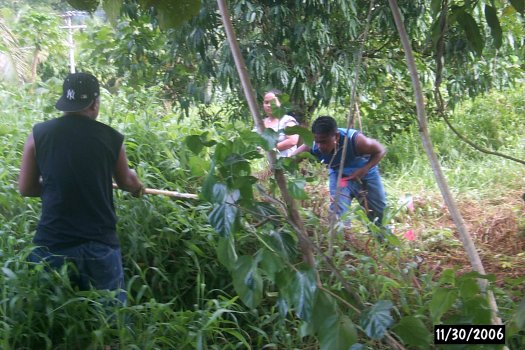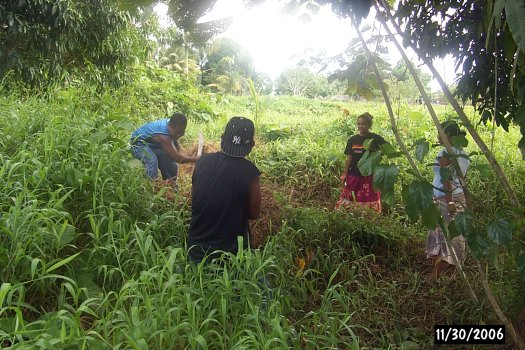 Anthony with Akadahn weitahtah in the background.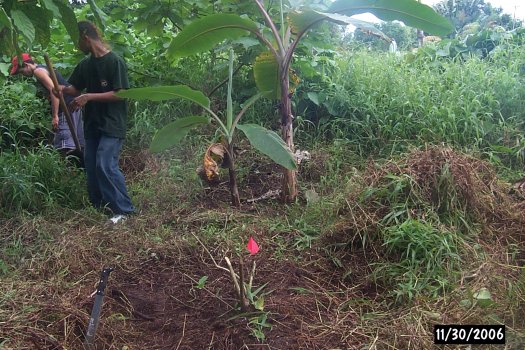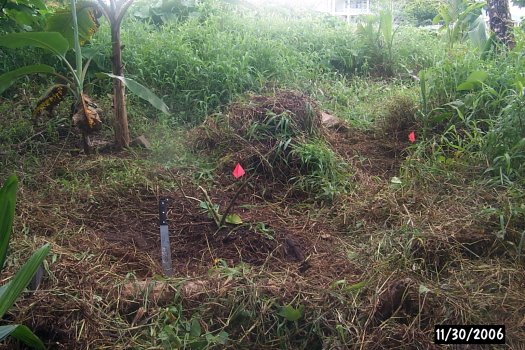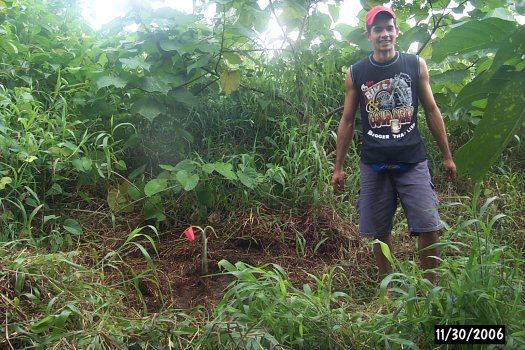 Hellan Eliam with her lemon tree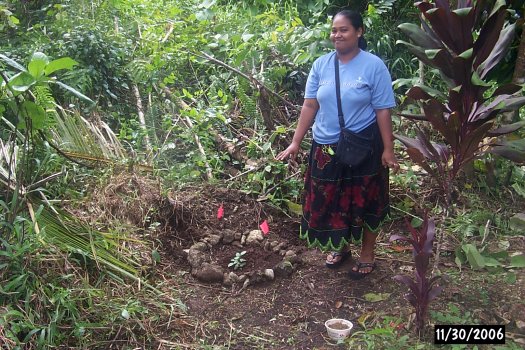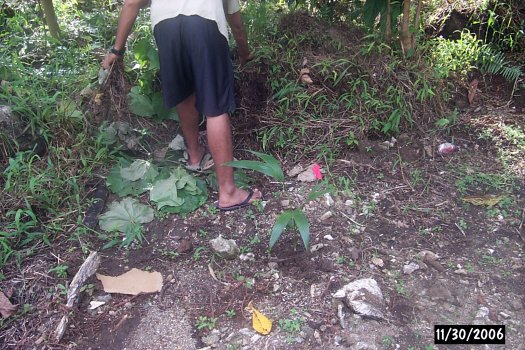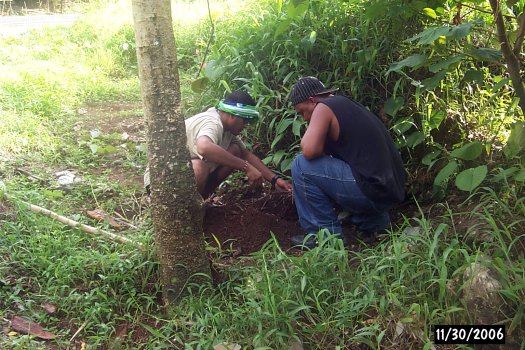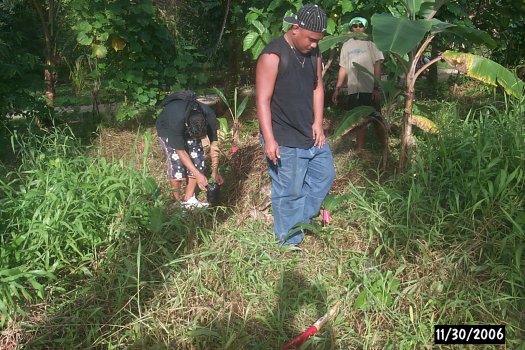 Franz and Weston plant Cassia alata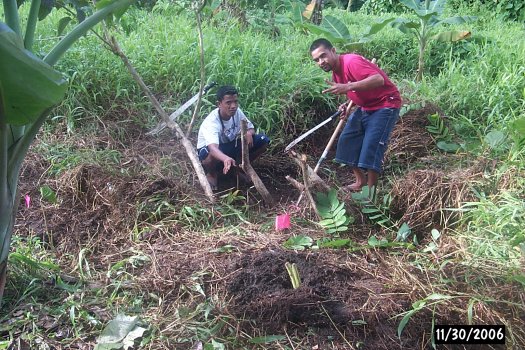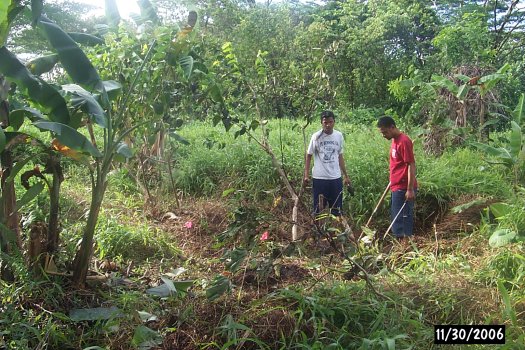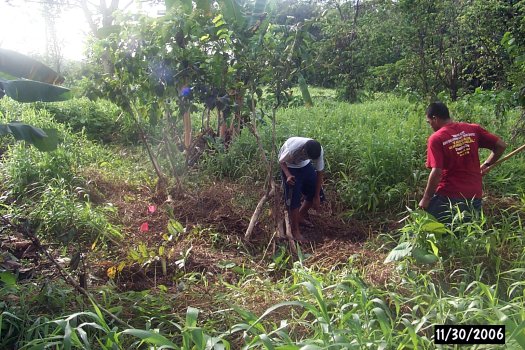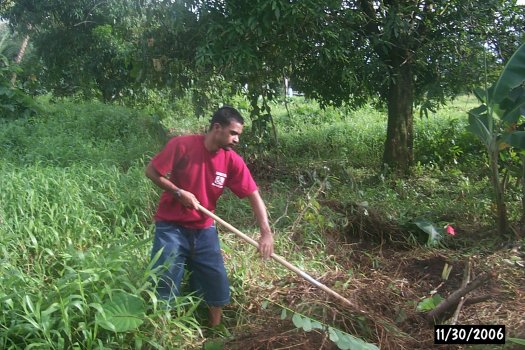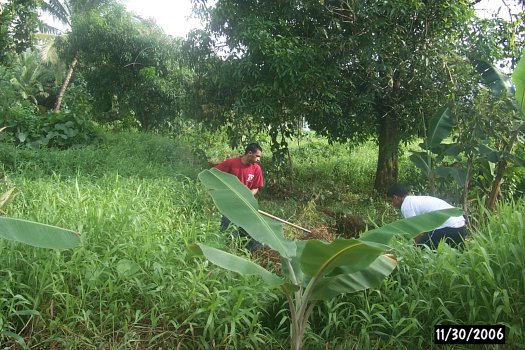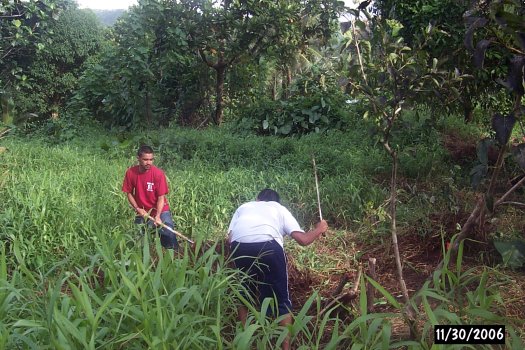 Cassia alata, hard taro, soft taro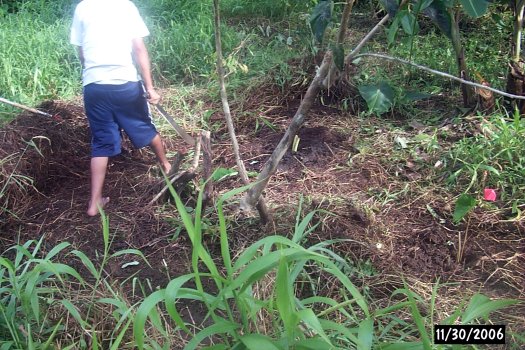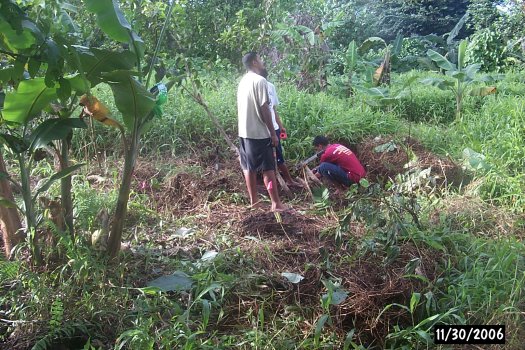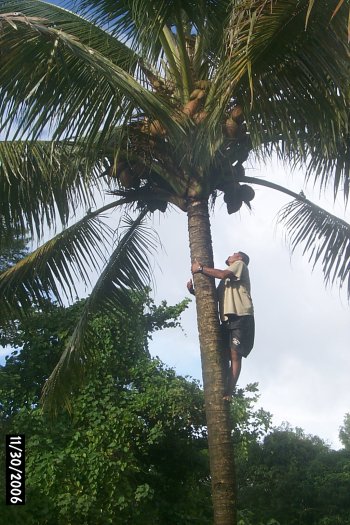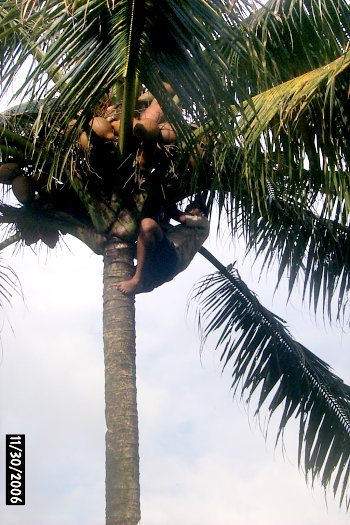 Cassia alata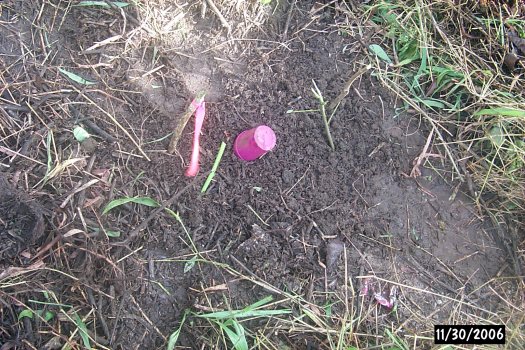 Hard taro
Soft taro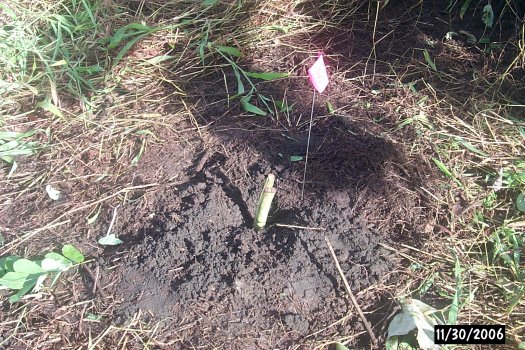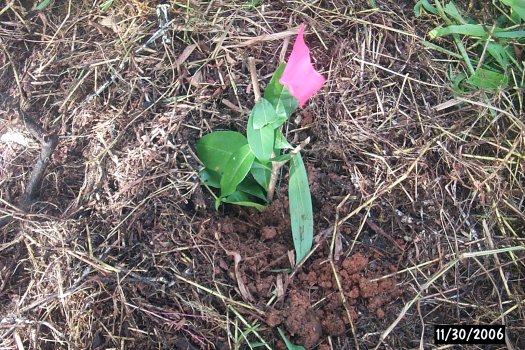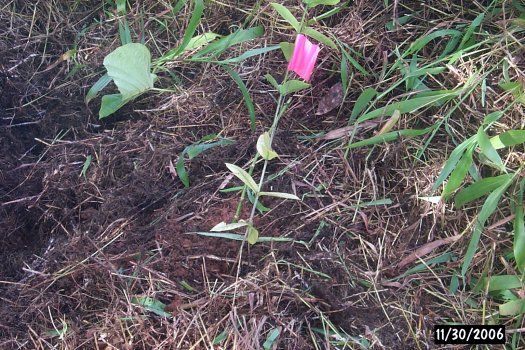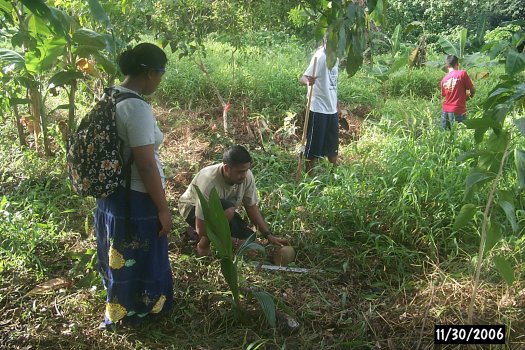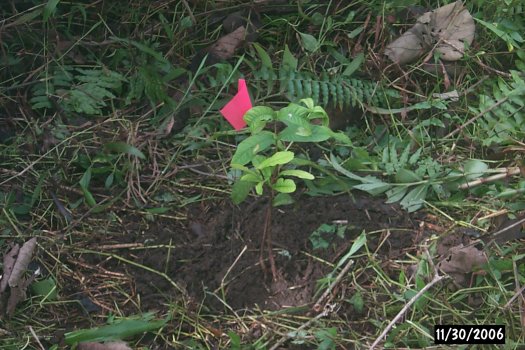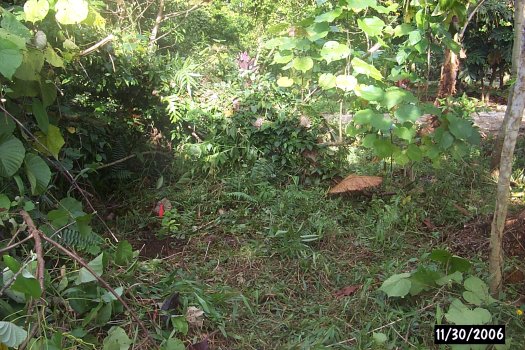 Ethnoherb • Ethnobotany • Lee Ling • COMFSM