COM-FSM Fun Walk/Run
05 May 2007
Morning lighting conditions were suboptimal for shooting moving people. Only about half of the shots taken worked out, and even those are a tad blurry.
The college appreciates the broad support for this event from friends of the college and the community. The event is a fundraiser for the college endowment fund. The endowment is to help ensure long term financial stability for the college out beyond 2023.
The ESS division was out in its entirety for the event!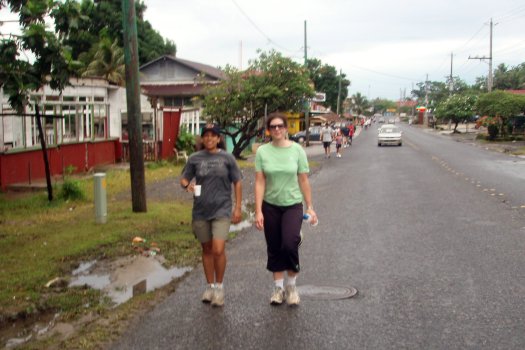 Atarino picks up the pace for a photo opportunity...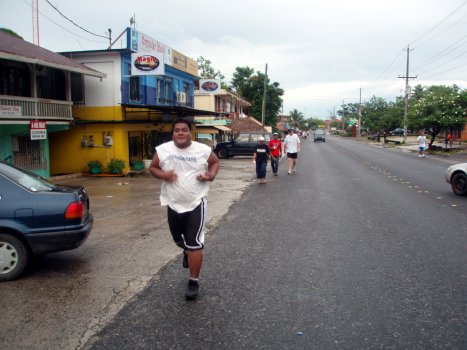 Eugene headed up main street.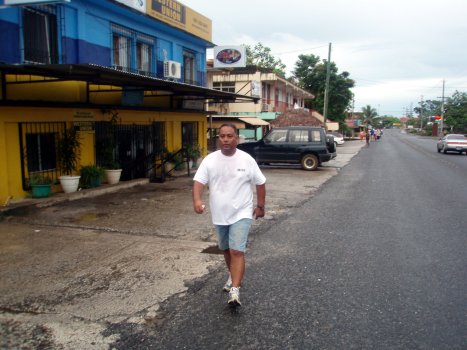 Eden just past A-1 Fashion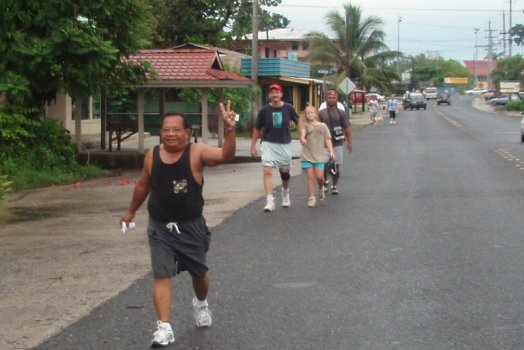 Eden passes a banner for the next fun walk run, the STAP/Western Union event set for the 19th of May, 2007.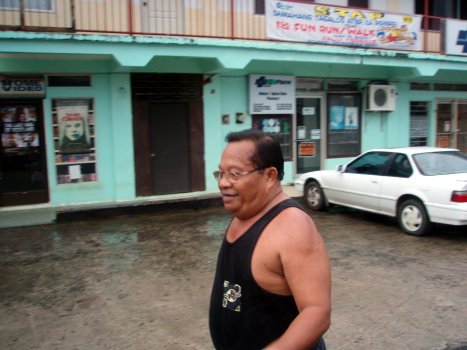 Yen-ti and Sue.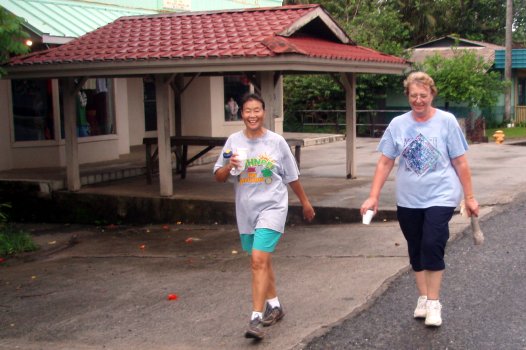 Lestly Ashby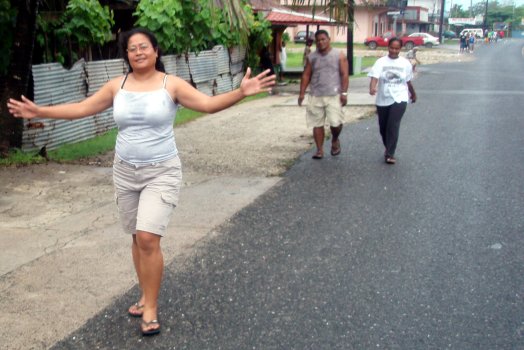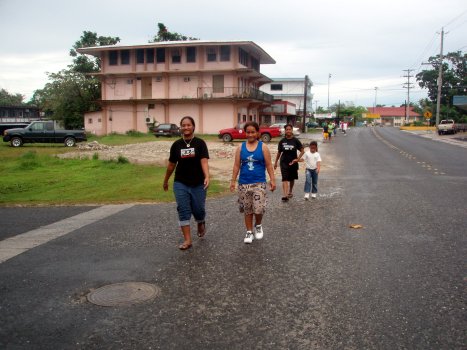 Teine a block North of the Spanish Wall.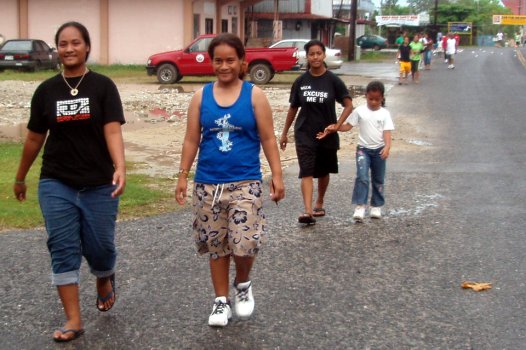 Students Sheila and Charlene along with President James.