Graduation spring 2008
Preparations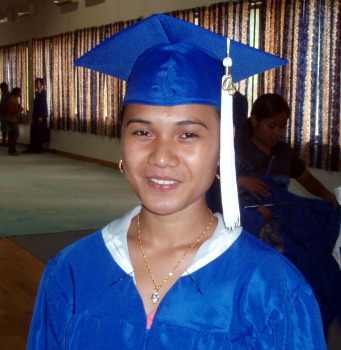 Eileen Joel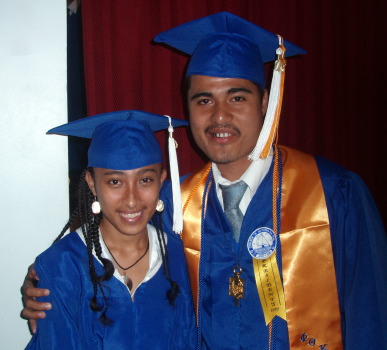 Carolyn Villazon and Kevin Joseph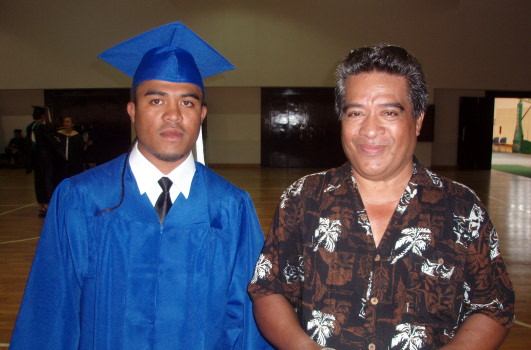 Bercil and his father, Ruben Charley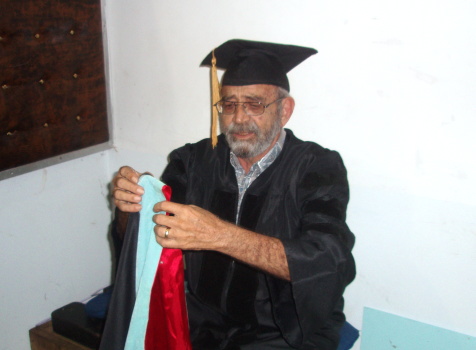 Dr. Womack gets ready for the march-in

Professor Harvey Segal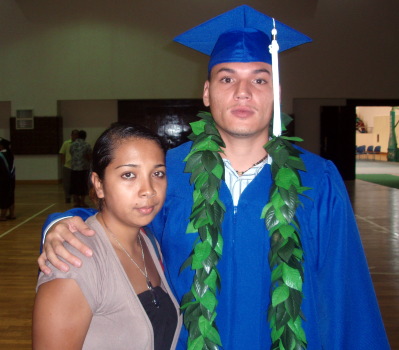 Earl Simion and Julie-Ann Emelios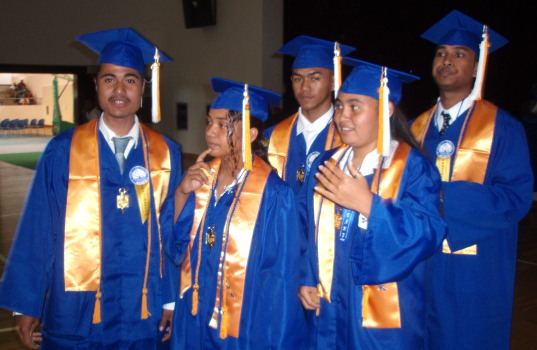 ΦΘΚ Phi Theta Kappa honor society graduates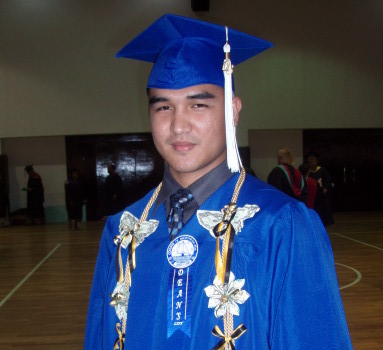 Eugene C.D. Pangelinan Junior with Dean's list honors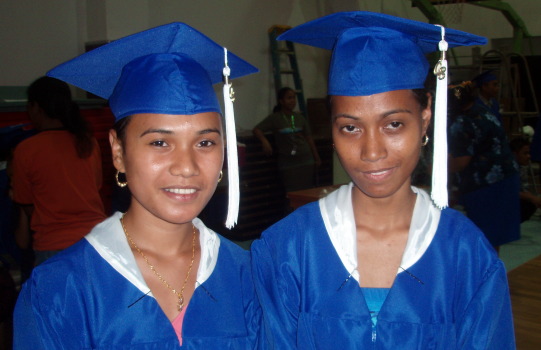 Eileen Joel, Delma Henry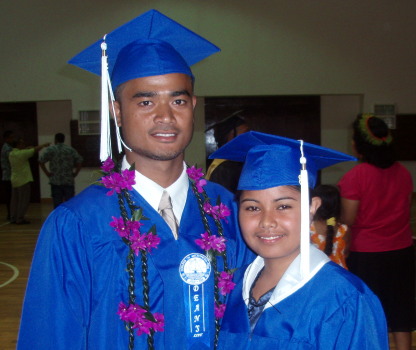 John Rousan and Charityn Ben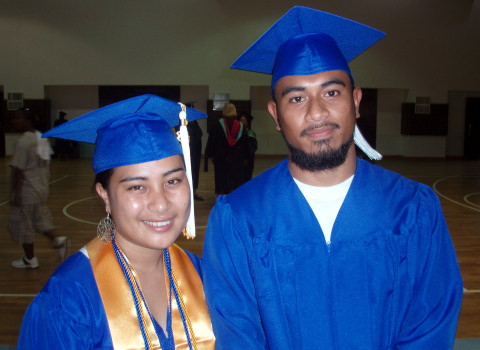 Magen Nicole William and Wilson Taulung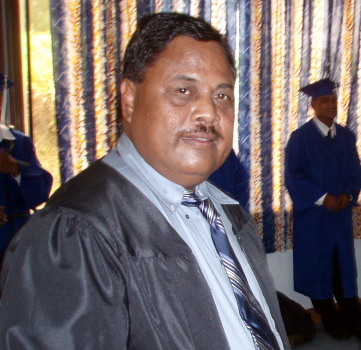 Joe Habuchmai

Antonio Actouka, third year.
Commencement
Commencement featured the awarding of the first professor emeritus status. Professor Harvey Segal is the College of Micronesia-FSM's first professor emeritus.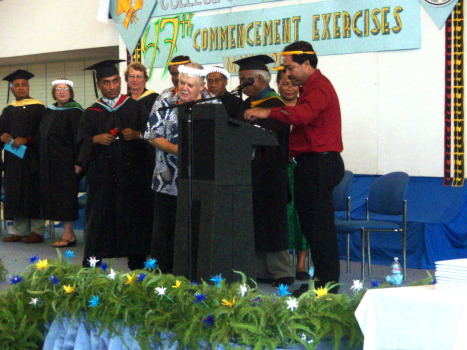 Professor Emeritus Harvey Segal
Regent Andrew Yatilman, President Spensin James, and Education Chair Benson Moses with Professor Emeritus Harvey Segal. On the dais are also the FSM Secretary for Education Casiano Shoniber, Regent Mary Figir, Deacon Martin Etger, Professor Susan Moses, Director Penny Weilbacher, and Vice President Ringlen Ringlen.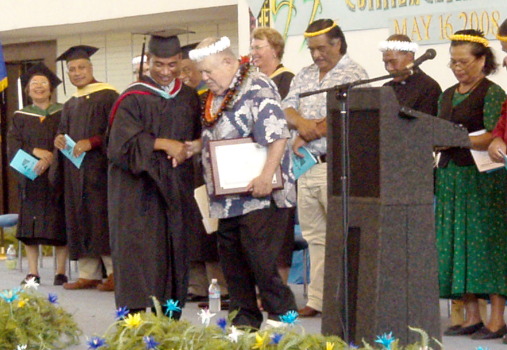 Professor Emeritus Harvey Segal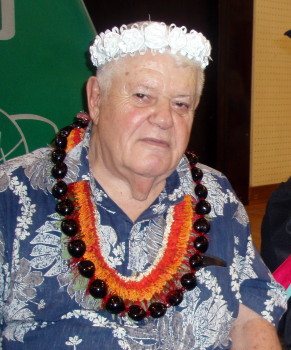 Professor Emeritus Harvey Segal
After the commencement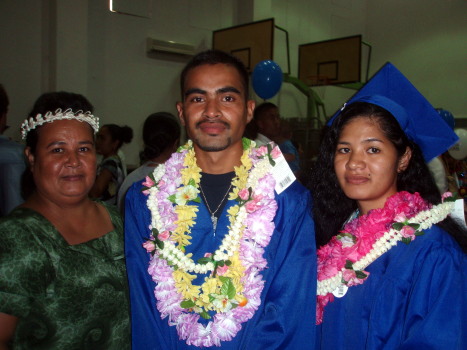 Virginia 'Bobo' Waguk, Weston-Bryand Esahu, Stephanie Sigrah

Tulpe Kim and Greta Irons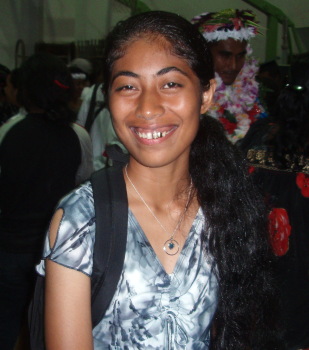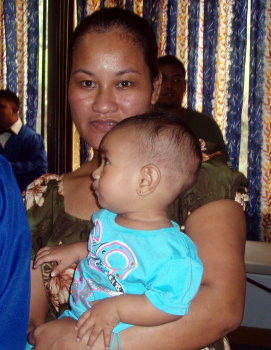 Breechlyn Yleizah, Shra and baby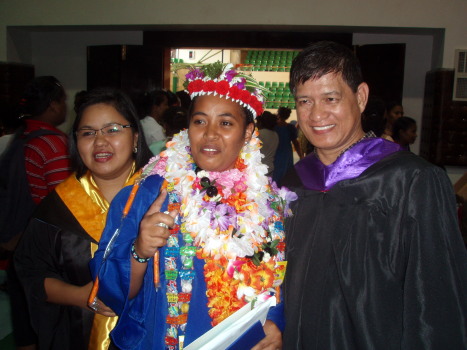 Graceleen Rhaym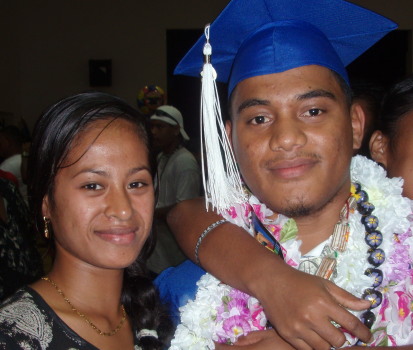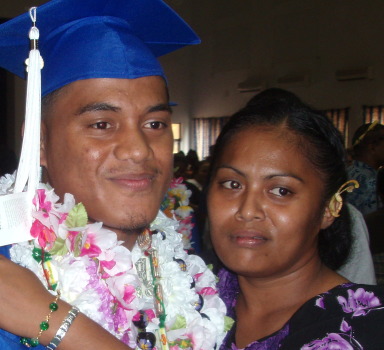 Hauk Hauk, Abi, Zaggy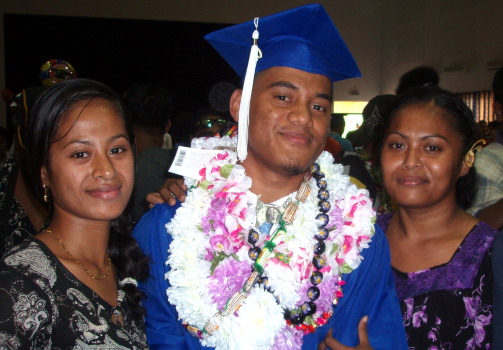 Abi, Hauk, Zaggy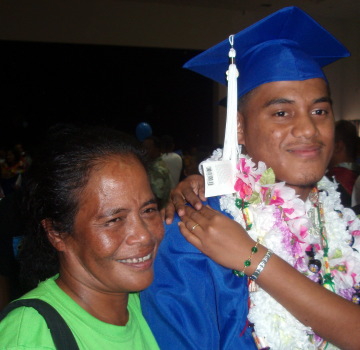 Maryallen, Hauk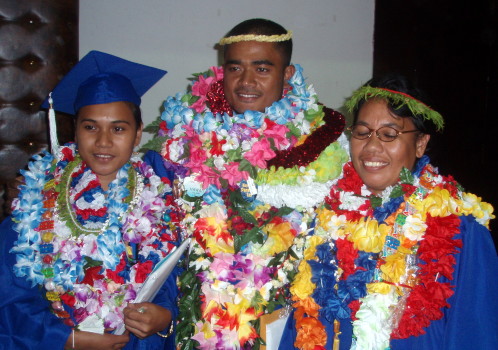 Eileen Joel, John Rousan, Sr. Elerina Umwech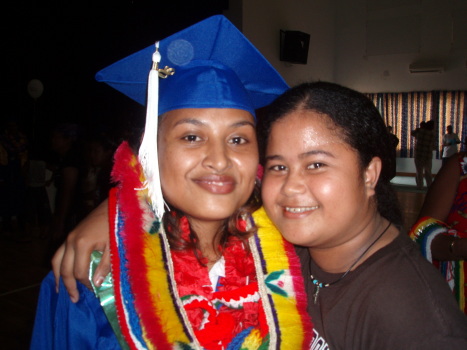 Emmy Rutnag, Julia Layan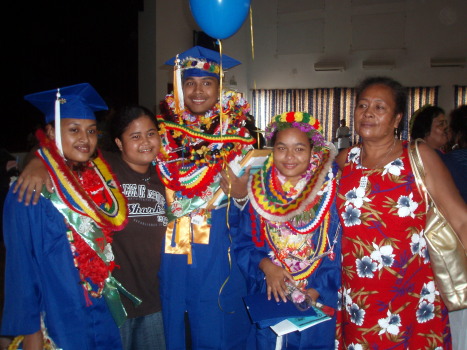 Yapese graduates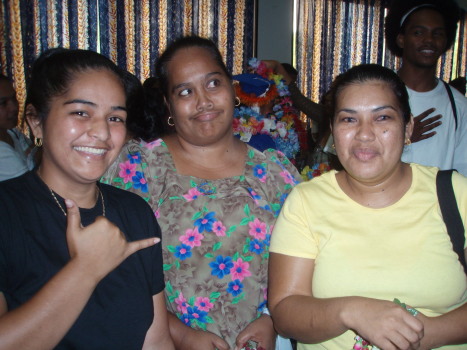 Stacy Nena, Shrue Lee Ling, Flor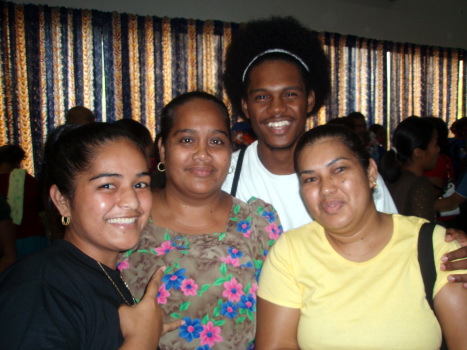 Stacy, Shrue, Jacobsen Kibby, Flor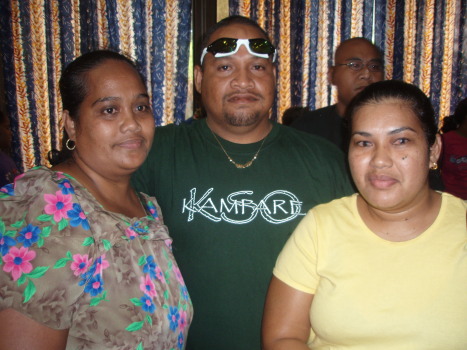 Shrue, Rimsky, Flor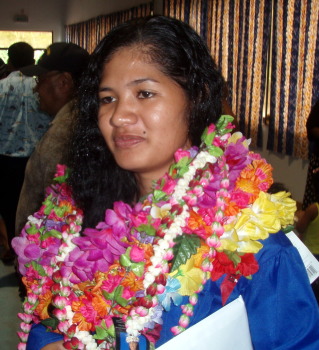 Stephanie Sigrah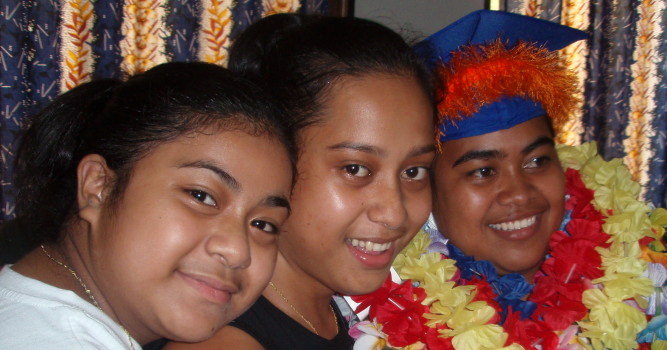 Joyce, Mirah Waguk, Elterina Taulung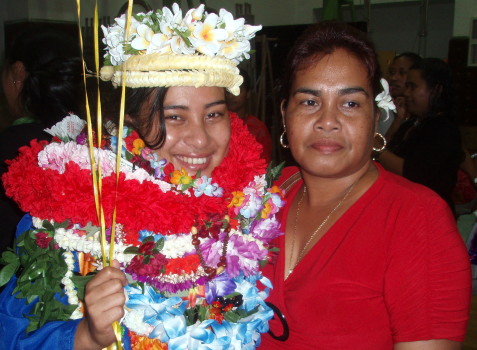 Magen Nicole William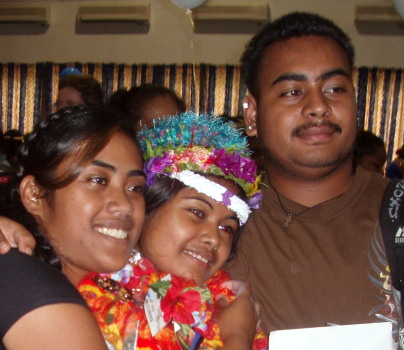 Charityn Ben

Women graduates of Yap including Angelina Tatyana Tretnoff, Emmy Rutnag, and Sophia Moon
Send corrections or additions to Dana Lee Ling