Sharks in the spring of 2008
February brought little piggies not to market but to campus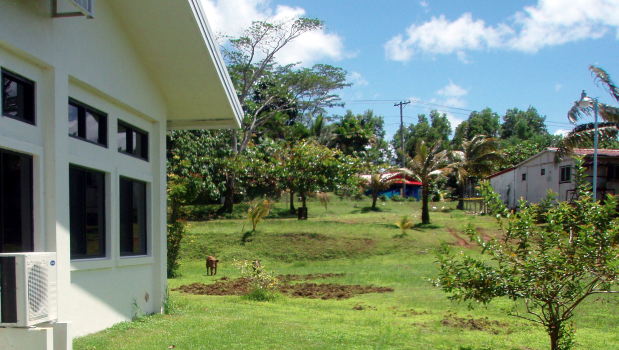 pig

pigs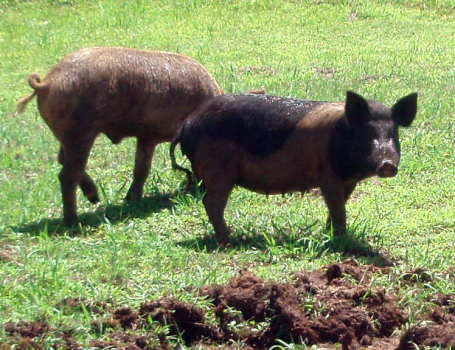 pigs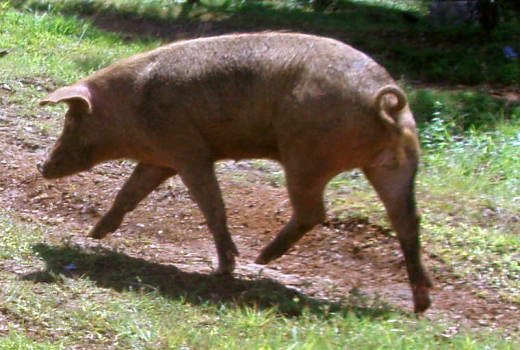 pig
And to where to they run away home?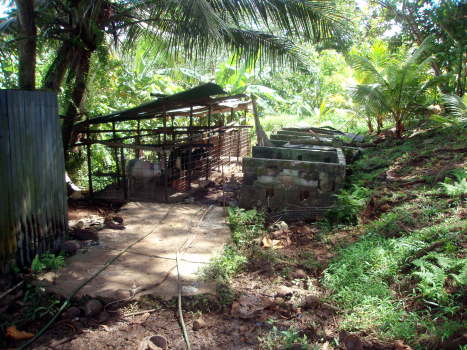 pigpen
March brought us the brave new era of the human scantron machine. Maryallen Manuel lost her mind trying to do in 2008 what a machine could do back in 1978.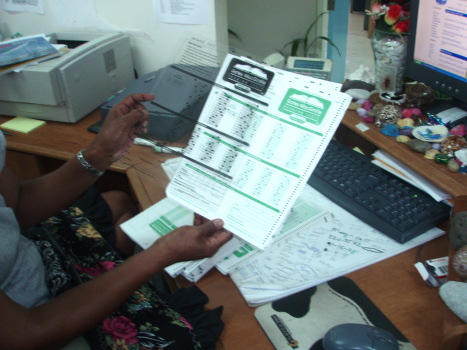 Marking the nightmare
SSSP amply demonstrated that on cultural days the college could really use their own nahs.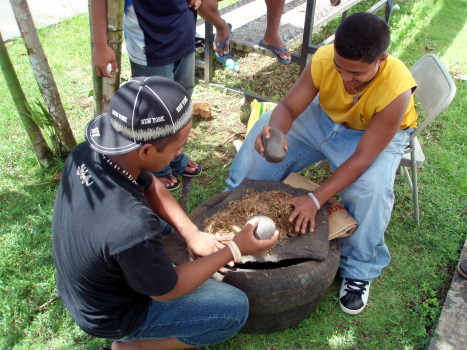 sssp sakau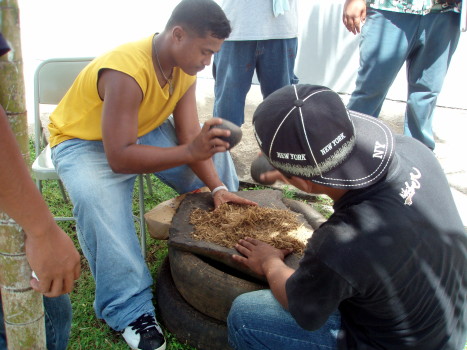 sssp sakau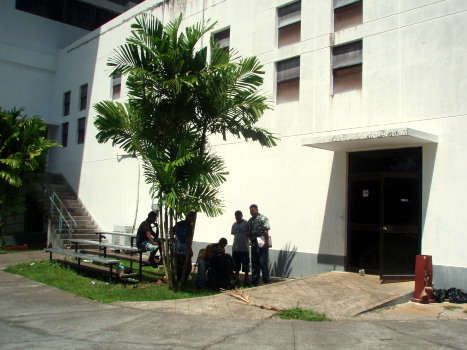 sssp sakau
April was ushered in by the founding day games.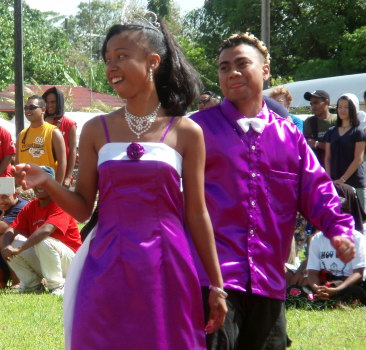 Pohnpei state campus princess and prince dance with their team.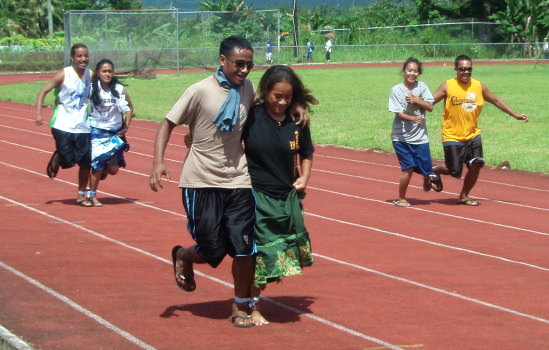 The three legged race.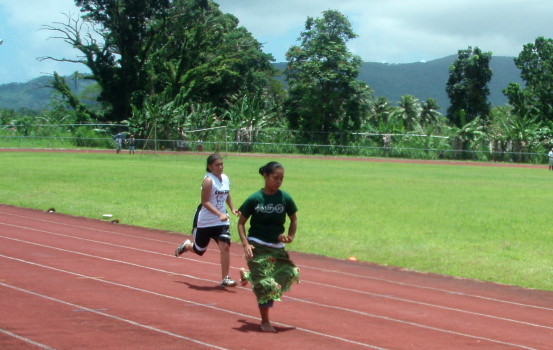 Leilani races in Kosraen traditional attire
Fond Farewells
02 May 2008 the division of natural sciences and mathematics bid a fond farewell to Dr. Allen Bourgoin, Dr. John Saber and wife Anna, Megan Boes and her husband Andrew.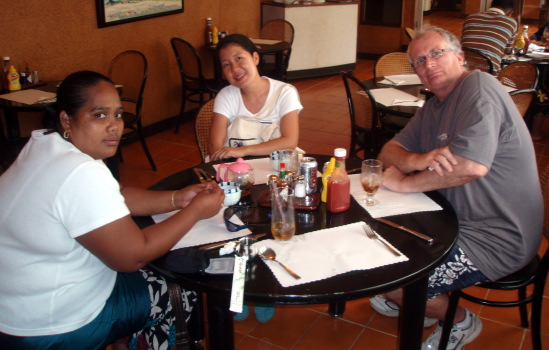 John Saber, Anna, and Shrue Lee Ling on Founding Day 2008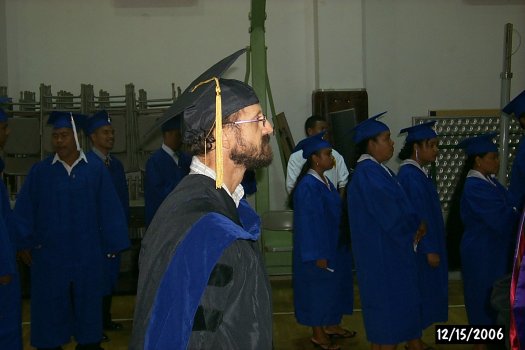 Allain Bourgoin at graduation fall 2006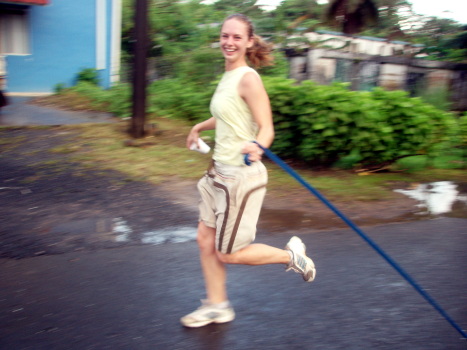 Megan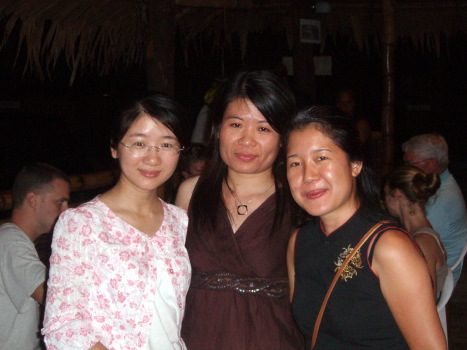 Hien Cuboni, Anna Saber, and a friend.
Continuing the theme of departures, on the fourteenth of May the college celebrated with Harvey Segal his promotion to professor emeritus.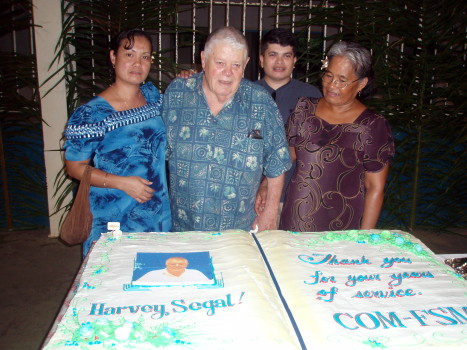 Harvey with his family
Completing the faculty triple was a luncheon for Catherine Good and Jonathan Gourlay, both of whom leave the college and head on to excited new adventures elsewhere. Each received gifts appropriate for these veteran instructors than the usual shark.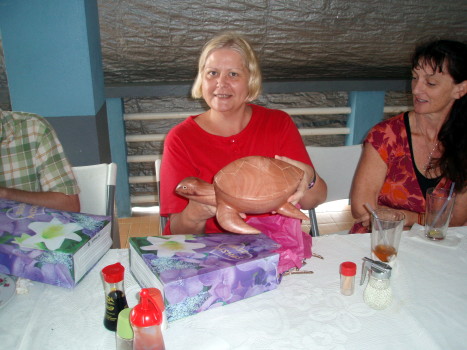 Catherine Good receives a turtle at her luncheon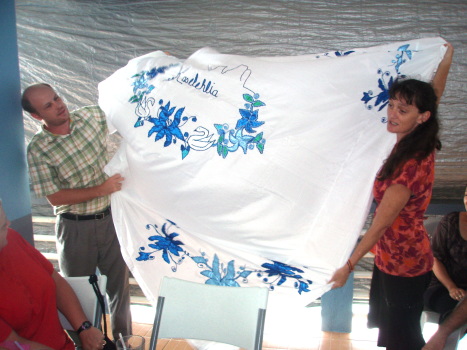 Jonathan Gourlay will always sleep with Pohnpei
Anna Dolan helps Jonathan display his new bed sheet.