WELCOME TO MY ISLAND WEB PABE!!

Visit ancient ruins in Nan Madol and see the wonders
Check out the interesting sights of the waterfalls
See the locals perform the traditional dances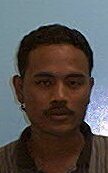 Hi, my name is Donelson Rodriguez, but my friends call me Danny for short which is my nickname, and I live in the beautiful island of Pohnpei. Pohnpei is a very special and a mysterious place. It has alot of intersting sights to visit and its very beautiful. If you're looking for a place to visit during the summer or whatever, Pohnpei is the perfect place to visit, because it is a tropical place. You can visit here whenever you want cause its like summer from January to December, the sun shines almost everyday. Take this picture for example,
isn't it beautiful? Oh, by the way I got this picture from Pohnpei Gallery Page. If you're looking for a place to stay, don't worry about that cause there are lots of hotels and restaurants here for you to spent the night and have a great dinner. Take the Village Hotel and Restaurant for example, its a very kool place to stay during your vacation. Here's how it looks like,
there, you see, isn't it wounderful? If you want more information on the Village Hotel, you can contact them by visiting their web site The VillageHotel or Email:thevillage@mail.fm

Please visit my next
web page.