---
PAIN KOM AND WELCOME TO THE ISLAND OF THE SLEEPING LADY.
---
This site is about the island of Kosrae. Kosrae is also called "The island of the Sleeping Lady". Kosrae is one of the four states in the Federated States of Micronesia (FSM). It is the easternmost island in the FSM. It is about 42 sq. miles and lying at 5 degree north latitude and 163 degree east longitude. Kosrae is the only state in the FSM that does not have any outer islands.It is one of the beautiful states in the Pacific. Kosrae is known for its beauty and its historical sites during the WWII.
There are four municipalities in Kosrae and they are:Utwe, Malem, Lelu, and Tafunsak.Kosrae's natural resources are the unspoiled tropical island and marine resources surrounding the island.
During the peak whaling period of the 19th century, Kosrae was regularly visited by whalers, missionaries and pirates. The most famous was American pirate Bully Hayes who regularly hid out in Utwe Harbor. Hayes is thought to have buried his treasure in Utwe, but nothing has ever been found. Today, Kosrae is the most religious island in Micronesia.Kosrae remains in the relatively undiscovered category. The island has several quite good hotels and restaurants, and care rentals are readily available.
GINNY IS DA NAME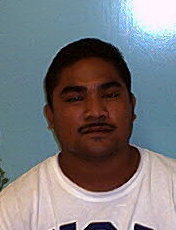 If you really want to know about where I came from, click here