Welcome To My Web Page
My name is Wenson Loyola
---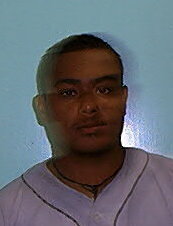 I am 21 years of age and proud to be a citizen of Pohnpei State which is one of among the four states that make up the FEDERATED STATES OF MICRONESIA. I am currently a sophomore at the College of Micronesia in the Federated States of Micronesia. This college is the biggest and the main branch of all the COM-FSM colleges in the FSM. This college grants BA, AS, and AA degrees to different fields. If I may, a word of advise would be to attend COM-FSM for atleast two years before going to other Institutions. This college really gives its students a great advantage while enrolling into different universities.
I grew up in a very small village. The place is a very traditional village. One might say that this being the high chief stationed there but not quite true. The people there really hold on the old ways of our island with true pride in the island's traditions. Workding in the offices is another story but other than working for US bills, the villagers rush up the hills of the small village searching for fruitful soils to grow local food like yams for the family and feasting and not to exclude the true beverage of the island called "Sakau". Well, you get drunk from it but only that you being calm than going crazy like when drinking imported hot stuff(tequilla, vodka, whisky etc).
Anyhow, life could have been more lame if it weren't for our creation of sports. Anyway that's just my own philosophy. I like playing sports so much and it had been part of my like ever since I started. Believe me sports gives you off stress, gives you camford. It simply hads a lot more spice to you your whole life.
My Hobbies
Sports
Happy Hours
Learning the new technology
---