Welcome To My Web Page
My name is Wenson Loyola
"Kaselehlieh"
---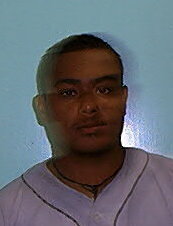 COM-FSM
I am 21 years of age and proud to be a citizen of Pohnpei State which is one of among the four states that make up the FEDERATED STATES OF MICRONESIA. I am currently a sophomore at the College of Micronesia in the Federated States of Micronesia. This college is the biggest and the main branch of all the COM-FSM colleges in the FSM. This college grants BA, AS, and AA degrees to different fields. If I may, a word of advise would be to attend COM-FSM for atleast two years before going on to other Institutions. This college really gives its students a great advantage while enrolling into different universities.
My Village
I grew up in a very small village. The place is a very traditional village. One might say that this being the high chief stationed there but not quite true. The people there really hold on the old ways of our island with true pride in the island's traditions. Working in the offices is another story but other than working for US bills, the villagers rush up the hills of the small village searching for fruitful soils to grow local food like yams for the family and feasting and not to exclude the true beverage of the island called "Sakau". Well, you get drunk from it but only that you being calm than going crazy like when drinking imported hot stuff(tequilla, vodka, whisky etc).
The One Cool Stuff "Sakau"
Man, I have to talk about Sakau for it is a very widely used local alcohol drinking beverage on the island. The tree has a lot of parental stoies. It is said that the tree first came into use by the islanders when a local sighed a rat biting on the roots which rats still do up to this day and the rat ended up stumpling around as if it had lost its concentration. After a long while, the rat stood up straight on its four legs and ran away. This then gave the native a curiousity of trying it for just the sake of its effect. Another story talks about a Kosraean lady sticking a root of the tree into her vigina and bringing it to the island of Pohnpei to grow a new plant here. That is the reason why some men joke about sakau tasting like you know what and another joke is that it makes them feel very good.
How About Sports?
Anyways, life is boring without getting into sports. Well, that's just my own philosophy. Sports gives you in shape and when you're not in shape, trust me when you're obviously not in shape, you'll never get a whistle or anything from the girl next door or the girl of your wettes dreams. Moreover, sports help you build your social life. It allows you to get to know people etc, etc. Well, these are mostly the sports I can play:
Baseball
Basketball
Softball
Volleyball
Table Tennis
If you have any questions then please write: wenson20002000@yahoo.com
To check for any validation of this document, Please visit validator.w3.org