Sakau en leng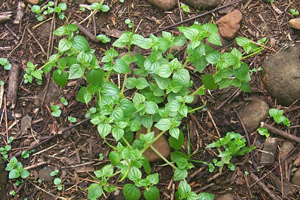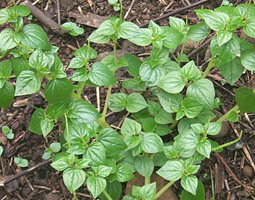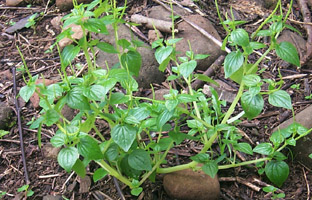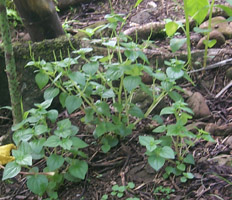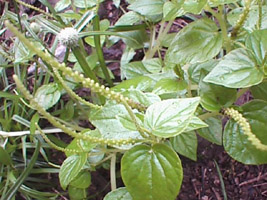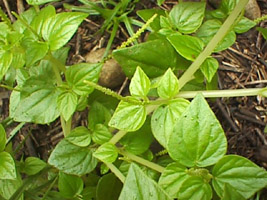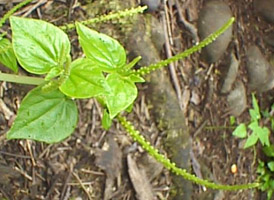 Photos taken in Kitti, Pohnpei.
Genus species: Related to the Piper family
Family: Piperraceae
English name: None
Chuukese name: None
Kosraen name: None
Pohnpeian name: Sakau en Loang (Leng)
Yapese name: None
Growth form: Herb
Growth location: Terrestrial
Growth environment: Low land forest and from forest to cultivated garden
Growth zone: Topical
Average height: 20cm-27cm
Stem: Not woody
Leaf arrangement: Simple
Stipule: Stipules are partly fused to the petiole
Petioles: 1.5 cm, smooth surface
Leaf blade: Ovate shape, acuminate to acute tip, green, color, smooth surface, 2cm-4cm long.
Inflorescence type: Bracts or Colored upper leaves often surround the base of the inflorescence
Floral bracts: Half flower with free carpels
Flower: Regular, Bisexual and borne in dense racemes or spikes
Calyx: None
Corolla: Absent
Stamens: Flowers consist of three, six and eight stamen, which are free or more or less fused to the carpels.
Ovary: Cannot be seen
Style: ?
Fruit: None
Seed: None
Anything else: No strong odor
Cultural usage: The stem is used for medicine. The roots too.
Collected by : Jansen Santos
Date: Oct,28/2000
Location: Nan-Mand Kitti