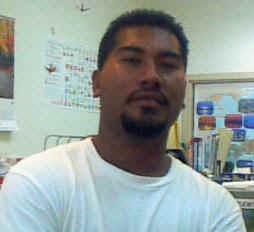 NAME: TELIWY LIWY
ADDRESS: P.O. BOX 159 COM-FSM, PALIKIR,POHNPEI. 96941
OCCUPATION: STUDENT AT COLLEGE OF MICRONESIA-FSM
MAJOR: EDUCATION
EDUCATION BACKGROUND: GRADUATED FROM THE POHNPEI SEVENTH-DAY ADVANTIST ELEMENTARY SCHOOL AND FURTHER ON MY SECONDARY LEVEL AT PONAPE AGRICULTURE AND TRADE SCHOOL (P.A.T.S.) WITH A DIPLOMA. I ENROLLED AT COM-FSM FOR MY ASSOCIATE DEGREE FOR TWO YEARS, AND I RESTED ONE YEAR DOING NOTHING. AFTER THAT YEAR I ENROLLED AGAIN AT COM -FSM IN A PROGRAM WHICH THEY CALLED THE THIRD YEAR PROGRAM.
SPORT: BASKETBALL AND VOLLEYBALL
HOBBIES: CRUISE AROUND WITH FRIENDS AND DO SOME WILD THINGS
RACE: CHUUKESE, FROM THE VERY SMALL ISLANDS OF THE MORTLOCK ISLANDS WHICH IS CALLED "NAMA ISLAND".