BU101 Class conducts Job Fair Activity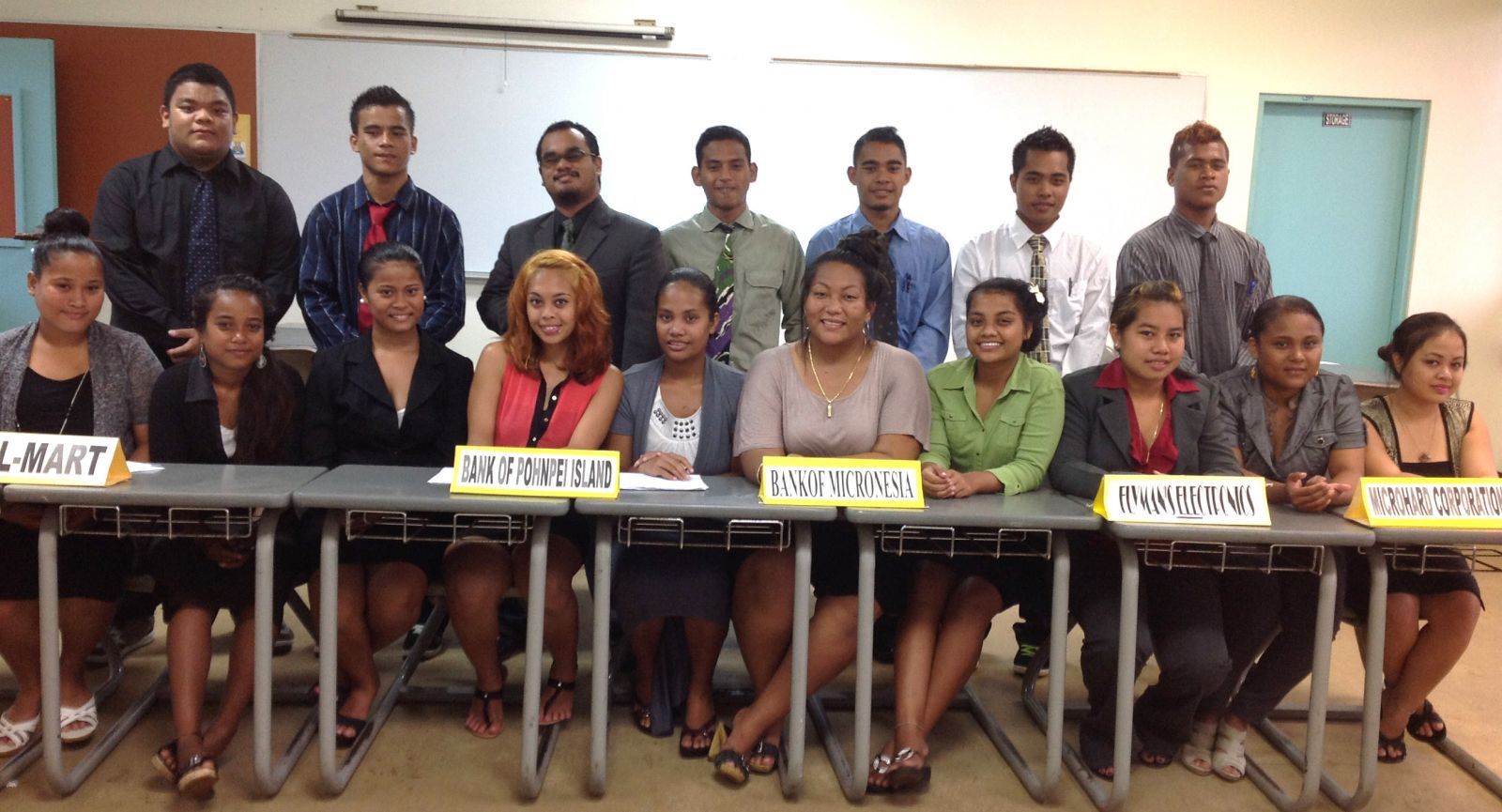 Palikir, Pohnpei (March 12, 2014) - Introduction to Business (BU101) under Business Administration Program, conducted a collaborative learning activity which simulated a Job Fair. Students took on roles of both potential employers and applicants seeking jobs.
Job vacancies were posted beforehand in the classroom for interested applicants to apply. Students were made to accomplish application forms for positions they were interested in, and tailored their qualifications to satisfy the job requirements. They were also encouraged to apply for as many jobs as they could, as their ratings by employers would be averaged.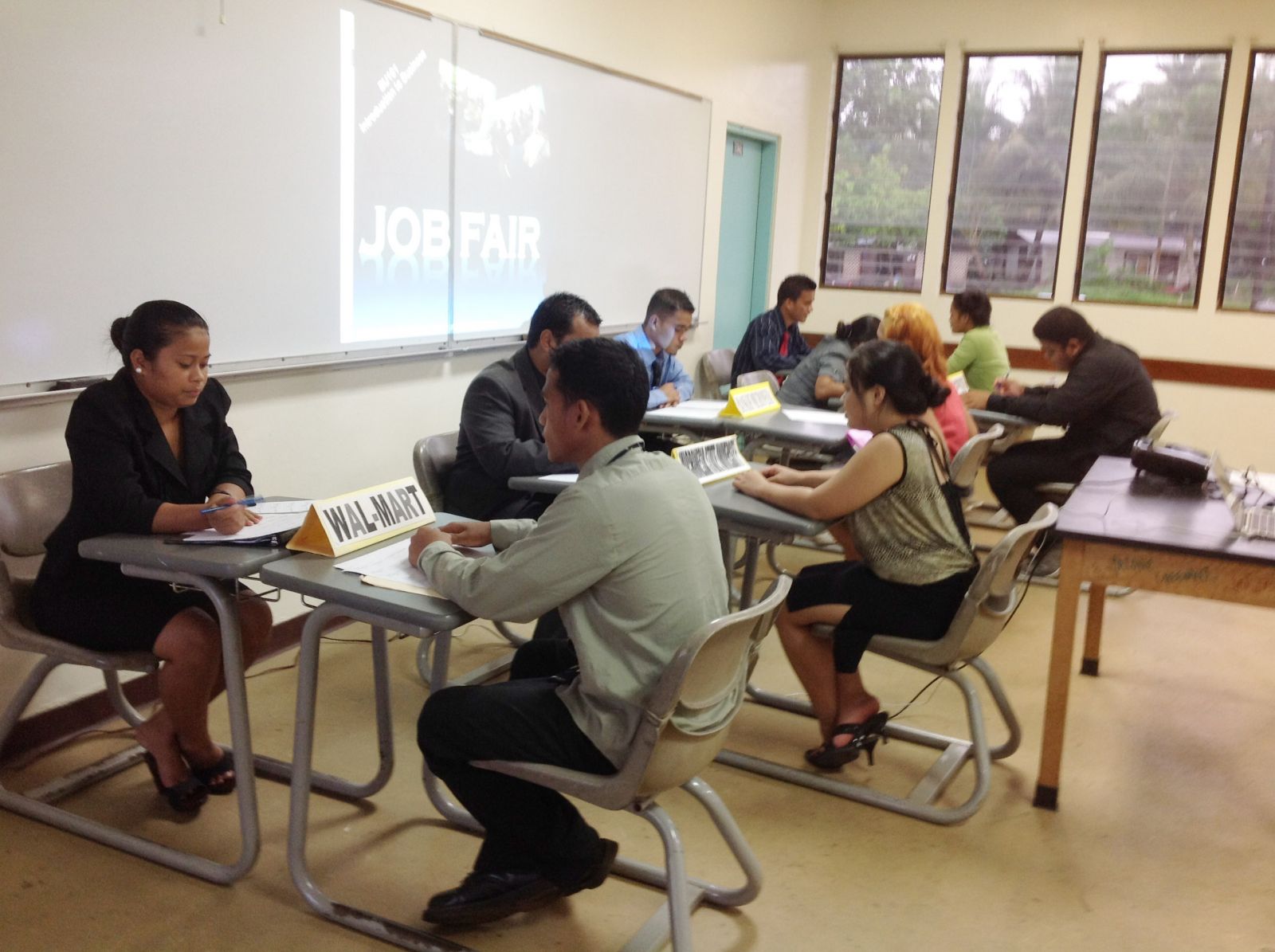 On the day of the mock Job Fair students arrived dressed for interviews. Five students were asked to play Human Resources Officers who conducted the interviews; while the remaining students posed as prospective employees. Students were only allowed a few minutes to interview. All students had a chance to play the role of both employer and employee to gain the perspective from both sides. An interviewer rated the interviewee and vice versa, and the instructor herself rated their conduct during the simulation.
Activities such as this are encouraged in business courses so students can have hands on knowledge of lessons learned in the classroom texts.
The exercise aims to achieve Student Learning Outcome (SLO) 6 of the class which aims to "Identify the responsibilities of human resource managers in hiring, separation, compensation, benefits, training, motivation and labor negotiation, "and SLO6.1 which "aims that students should describe the recruitment and selection process."