College Celebrates 58th Commencement Exercises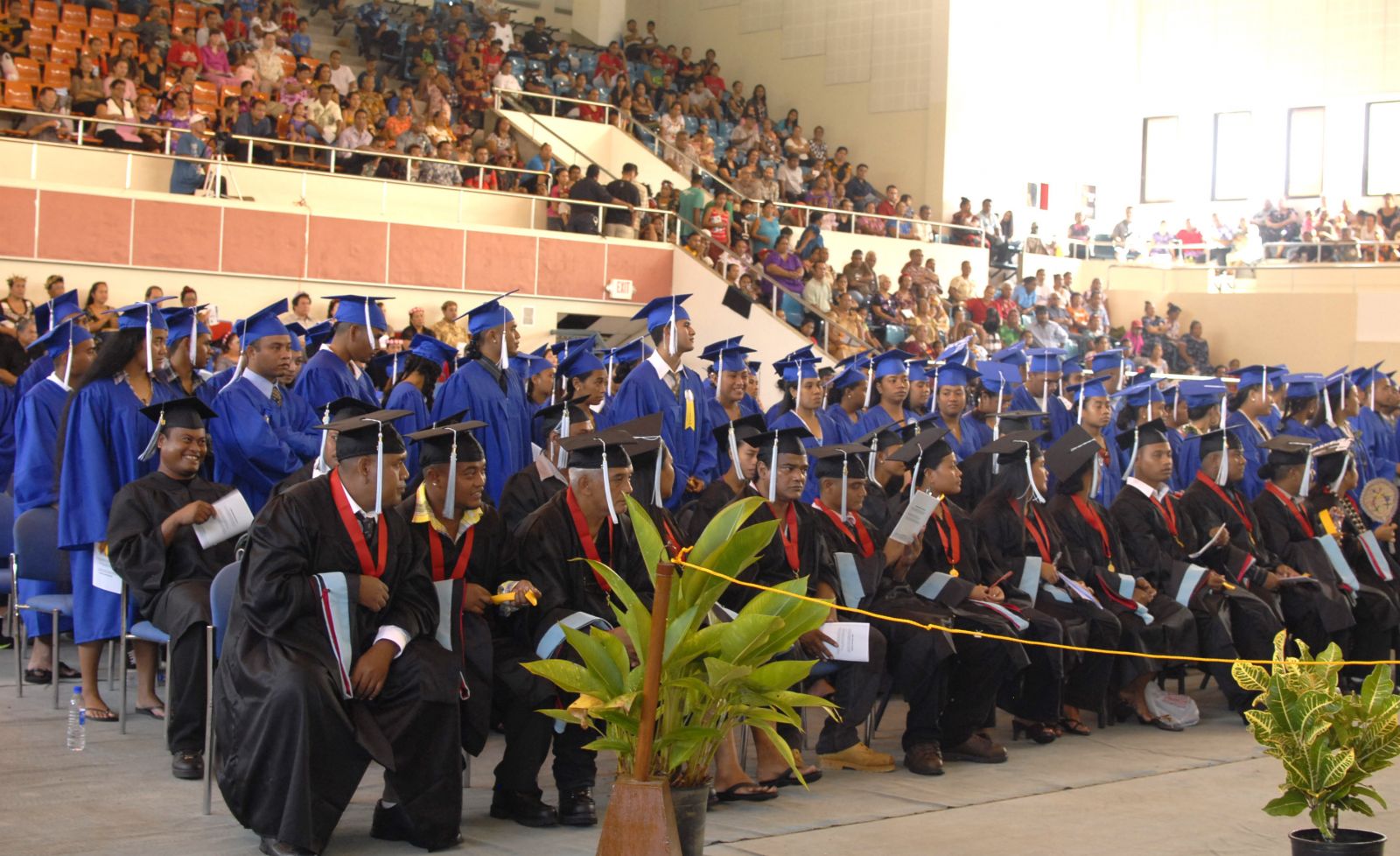 Palikir, Pohnpei (December 19, 2013) - The National and Pohnpei Campuses celebrated their 58th Commencement Exercises on December 19, 2013 at the FSM-China Friendship Sports Center. Over 500 attendees were present to witness the marching of the graduates including dignitaries and leaders of the community.
College President & CEO Joseph M. Daisy, Ed.D. gave the welcoming remarks and shared that "this is the time for students to recognize and celebrate their academic accomplishments. For the parents and families of our students, commencement provides yet another point of pride." President Daisy recognized and thanked the faculty for their significant contribution to the education of the students and to the future of the FSM.
The commencement address was given by Dr. Rufino Mauricio, Secretary, Department of Education for the FSM who then congratulated the college's management for their efforts towards re-affirmation of it's accreditation. Dr. Rufino challenged the graduates to have a strategic plan for their future.
The top two academic honors were given to valedictorian Mary Joyce Pulmano and salutatorian Loveleen Sepin.
Through information provided by the Admissions Records & Retention Office, among the 221 students from the National, Pohnpei, Chuuk, Yap and Kosrae campuses that will graduate this fall:
19 will graduate with a Bachelor of Arts in Elementary Education from the University of Guam
1 will graduate with a Master of Arts in Reading from the University of Guam
30 will graduate with a Master of Arts in Education with specialization in postsecondary educational leadership from the San Diego State University
81 will graduate from the Summer 2013 COM-FSM programs
For more photos of the 58th Commencement Exercise, visit the College's Official Facebook Page.