National Campus Elects Faculty/Staff Senate Officers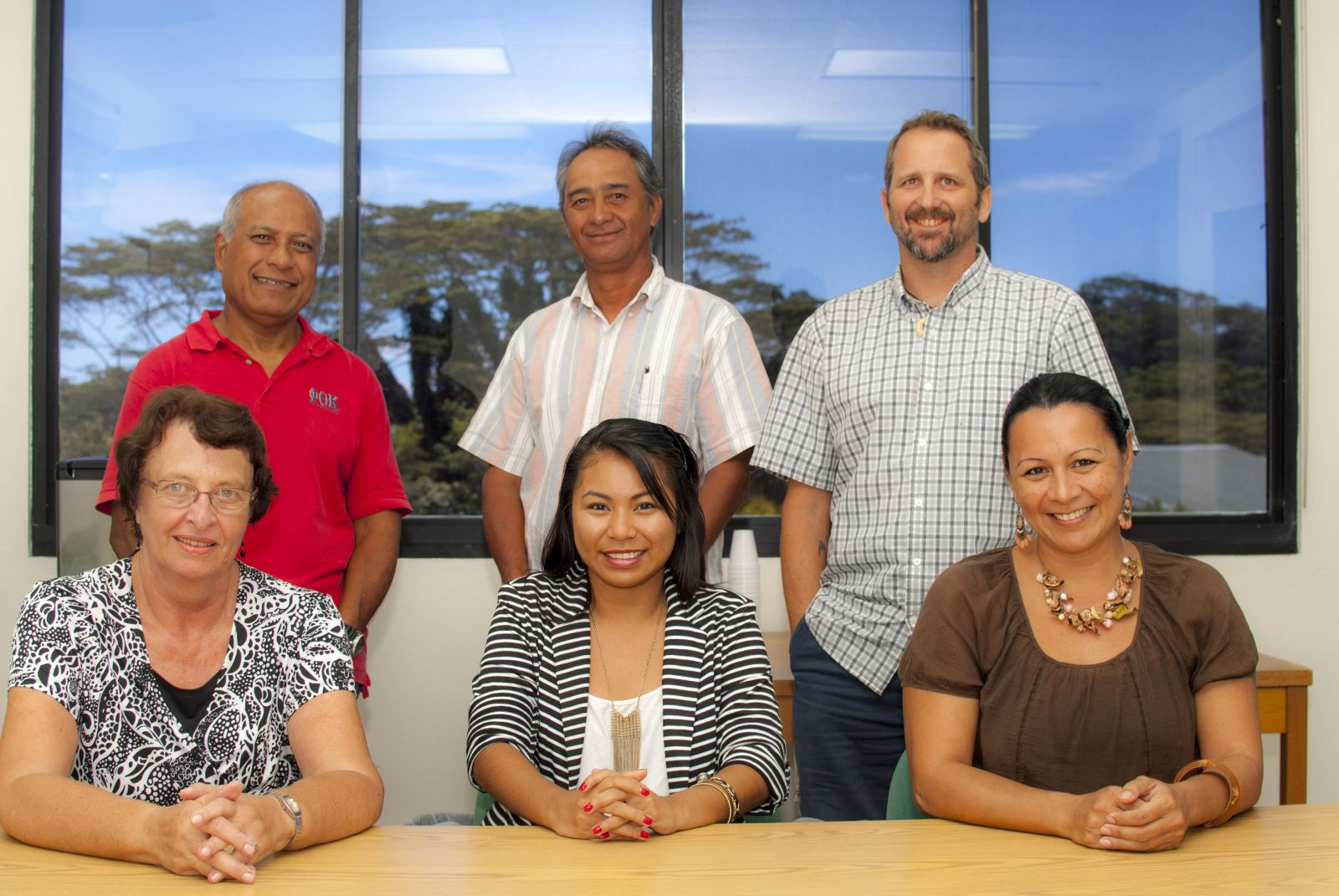 The newly elected officers for the National Campus Faculty/Staff Senate. From top left: Ringlen Ringlen, Francisco Mendiola, Ross Perkins. Bottom: Sue Moses, Uni Yamase, Christina Madison.
PALIKIR, Pohnpei (September 17, 2013) – Six members of the National Campus community were elected as officers of the Faculty/Staff senate for academic year 2013-2014. Elections were held last Friday, September 13, 2013.
The new officers are; Ross Perkins as President, Ringlen Ringlen as Vice President, Maria Christina Madison as Secretary, Universe Yamase as Treasurer, Sue Moses as Faculty At-large, and Francisco Mendiola as Staff At-large.
"As President of the Faculty and Staff Senate, I pledge to work with all constituents within the college to bring about positive change. ", says Ross Perkins. He also shared a quote form U.S. President Barack Obama: "Change will not come if we wait for some other person or some other time. We are the ones we've been waiting for. We are the change that we seek" (Obama, B., February 5, 2008, Super Tuesday Speech, Chicago, IL.).
Sixteen members of the National Campus faculty and staff where nominated for candidacy on this year's election, a total of 132 ballots were received, 43 were cast by faculty, 87 by staff, while 2 were declared void.