STAP Filipino Organization Awards Scholarships to COM-FSM Students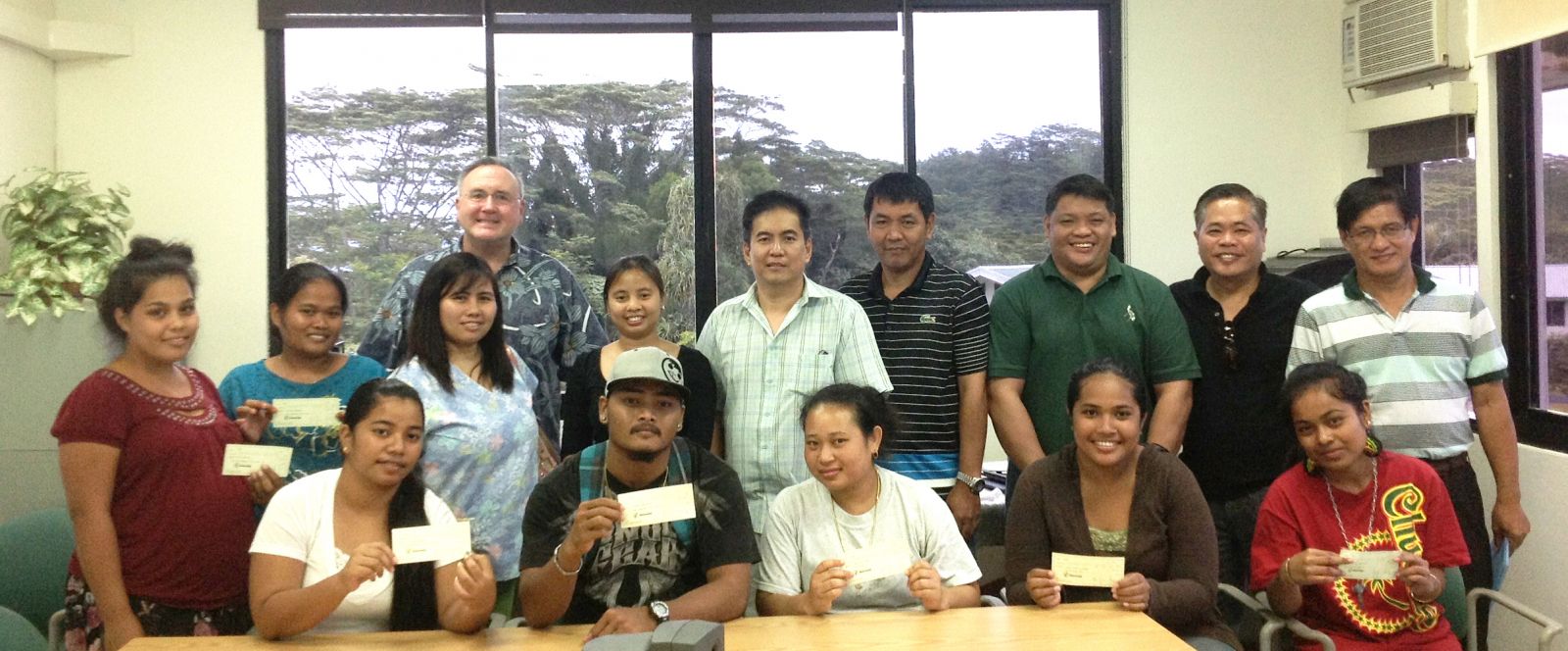 (Palikir, Pohnpei - September 2, 2013) – The Samahang Tagalog Atbp. sa Ponape (STAP) awarded 8 COM-FSM National Campus students with scholarships. Recipients were Mary Gayle Hallers, Parky Mwarike , Isiel Merlishe, Aaron Deffeny, Jomer Manongsong, Iumileen Saimon, Luan Lavern Gilmete, and Andriet Ratloilug.
The organization has been awarding scholarships to COM-FSM students for the past 13 years.
President Joseph M. Daisy, Ed.D. on behalf of the college thanked STAP for their continuous support to COM-FSM students, and challenged the students to be responsible stewards of the scholarships.
"I am very much thankful for the STAP Filipino organization for choosing me as one of the recipients of the scholarship, this scholarship will truly help me in my education here at COM-FSM," says CIS major Jomer Manongsong.
Established in 2000, the Samahang Tagalog Atbp. sa Ponape is a regional association of Filipinos in Pohnpei. The primary purpose of the STAP scholarship assistance is to encourage Micronesian citizens to pursue a post-high school education by providing scholarship assistance to eligible applicants.
STAP officers present during the presentation were President Ray Musada, Business Manager Art Adriano, Secretary Rhea Joy Guiriba, Auditor Rafael Pulmano, and Board of Directors, Marilyn Faustino, Jojo Maglaqui, and Nelchor Permitez.