HR Director Meets with COM-FSM Alumni at UH Hilo
Kolonia, Pohnpei (March 25, 2013) - The Director of Human Resources Office, Ms. Rencelly Nelson visited the University of Hawaii at Hilo on March 8, 2013 and met with Alumni of the College of Micronesia-FSM. The visit was arranged by Vidalino Raatior, the Director of the Pacific Islander Student Center (PISC) as part of their Speaker Series in which they bring in visiting scholars from the Pacific region to engage with Pacific Islander students on Pacific issues.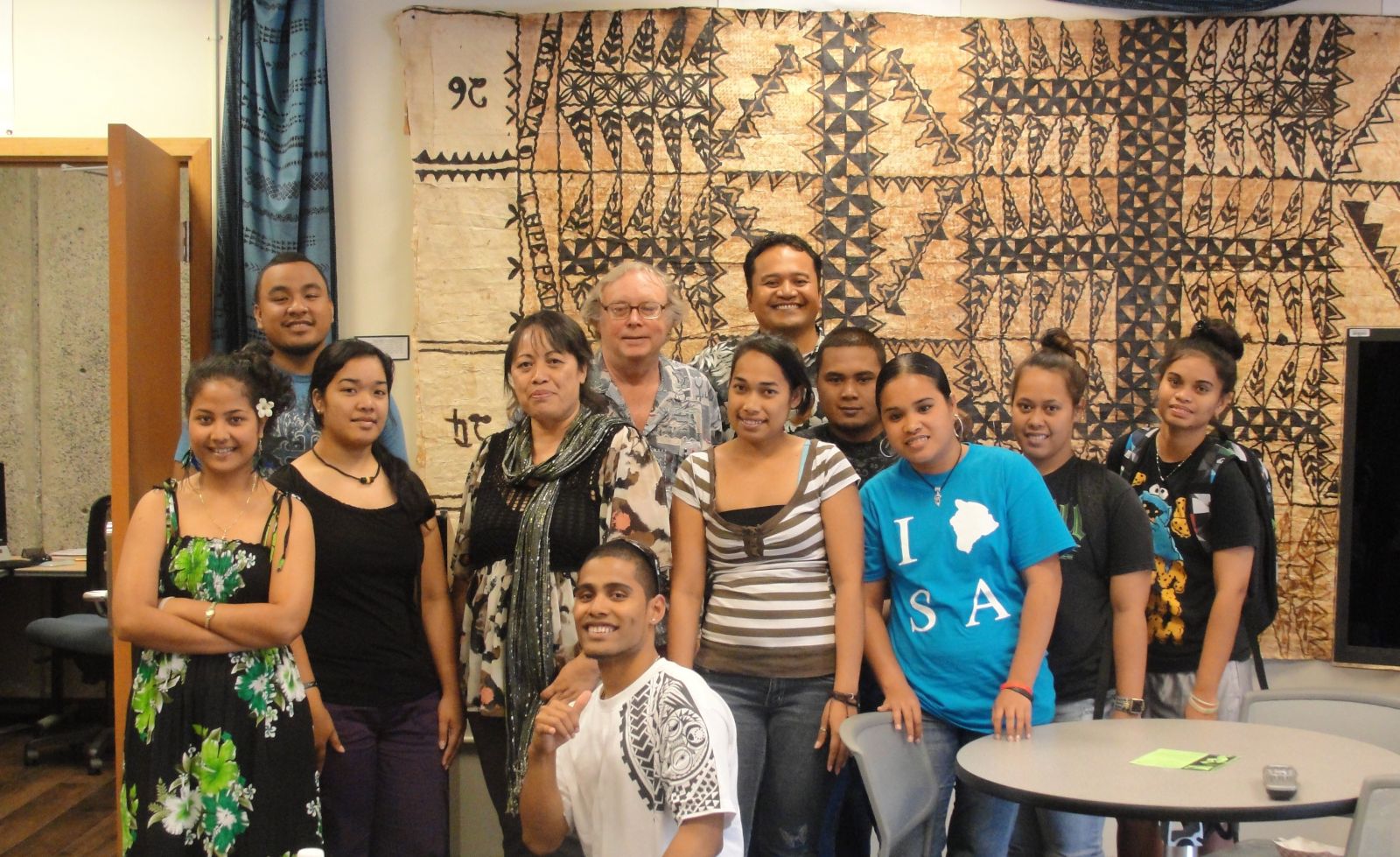 Ms. Nelson spoke about employment opportunities at COM-FSM, provided some updates on the UH Hilo Alumni Association's efforts to expand its outreach efforts, and shared about her experiences at UH-Hilo as a student and how she shifted her career to human resources. Ms. Nelson participated in Island Time, a monthly social gathering at the center hosted by each of the seven Pacific Islander student organizations. The March event featured the Wa'ab Student Organization whose president is a COM-FSM alumnus Tarsis Raffilug.
COM-FSM and UH-Hilo has a long history complete with course articulation to enable COM-FSM graduates to continue at UH Hilo. Currently, there are 46 students at UH Hilo who had enrolled and/or graduated from COM–FSM. This list includes the fall 2011 graduation valedictorian Ms. Chrislynn Mary Sappa who is studying Administration of Justice, Peltin Olter Pelep who is working on a Masters degree in marine science, Eugene Halishlius is set to graduate with a Bachelors degree in Administration of Justice this May 2013 and is looking for employment opportunities in the FSM.
The PISC provides a wide range of programs and services that facilitate the success of Pacific Islander students at UH Hilo. Programs include employment and internship opportunities, academic support services, community outreach efforts, campus programming, and other meaningful opportunities to connect students and the university resources with the Pacific Island partners. The PISC arranged for a meeting between Ms. Nelson and Ms. Shelly Clark, Associate Director of Residence Life to discuss possible training program for COM-FSM's residence life.