Olympic Weightlifter Manuel Minginfel Visits National Campus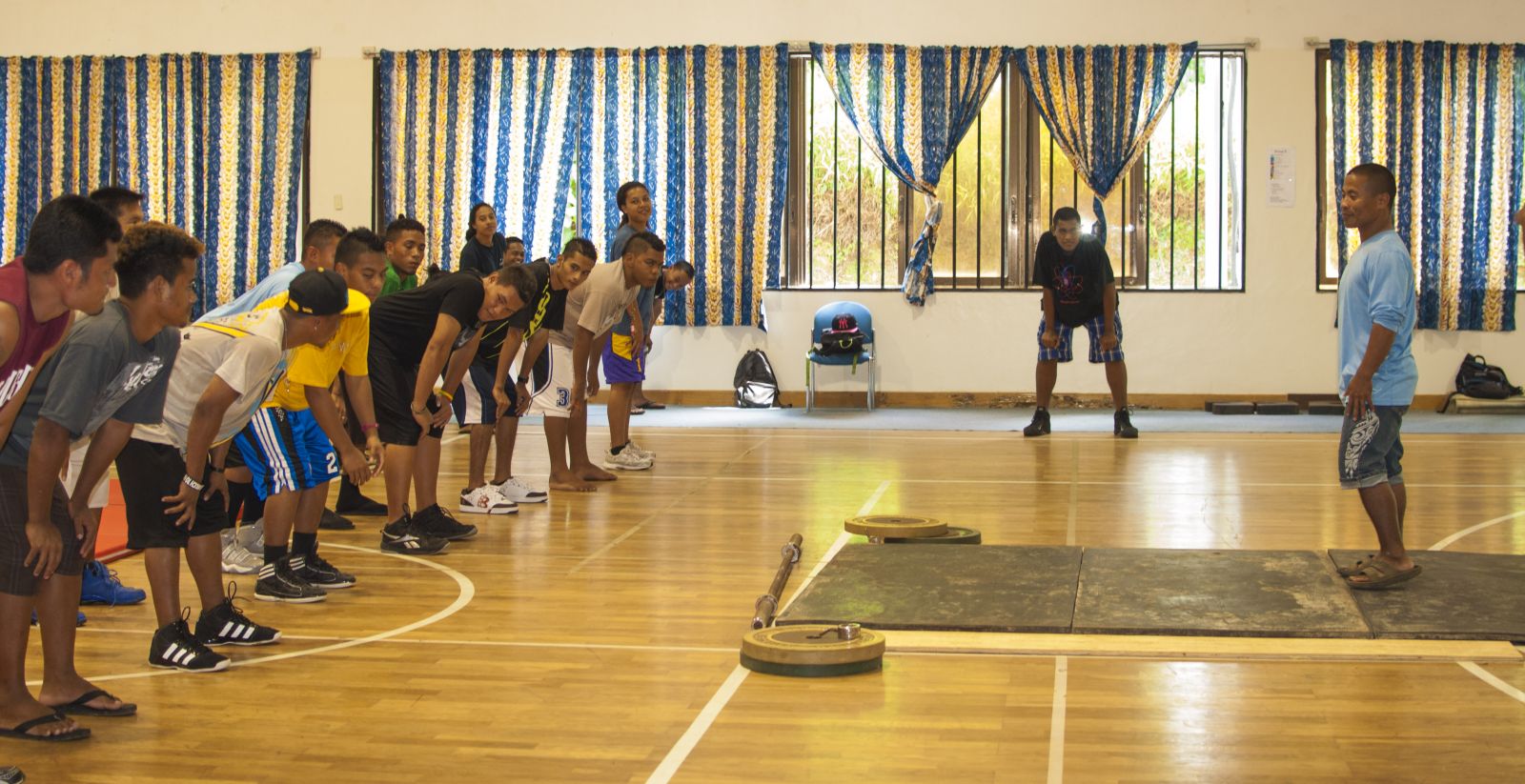 Kolonia, Pohnpei (March 22, 2013) - Olympic weightlifter Manuel Minginfel visited COM-FSM National Campus on March 21,2013. Minginfel met with students, faculty, and staff at the FSM-China Friendship Sports Center practice gym and demonstrated proper techniques in lifting weights. Miningfel taught the students the right body posture, breathing, stance and other important things to remember in lifting weights.
Students were enganged in lifting weights with the close supervions of Minginfel and his team.
Minginfel is a native of Yap and has represented the FSM in numerous Olympic Competitions. In the 62 kg category, he ranked 10th at the 2004 Summer Olympics, 7th at the 2005 World Weightlifting Championships, and 4th at the 2006 World Weightlifting Championships.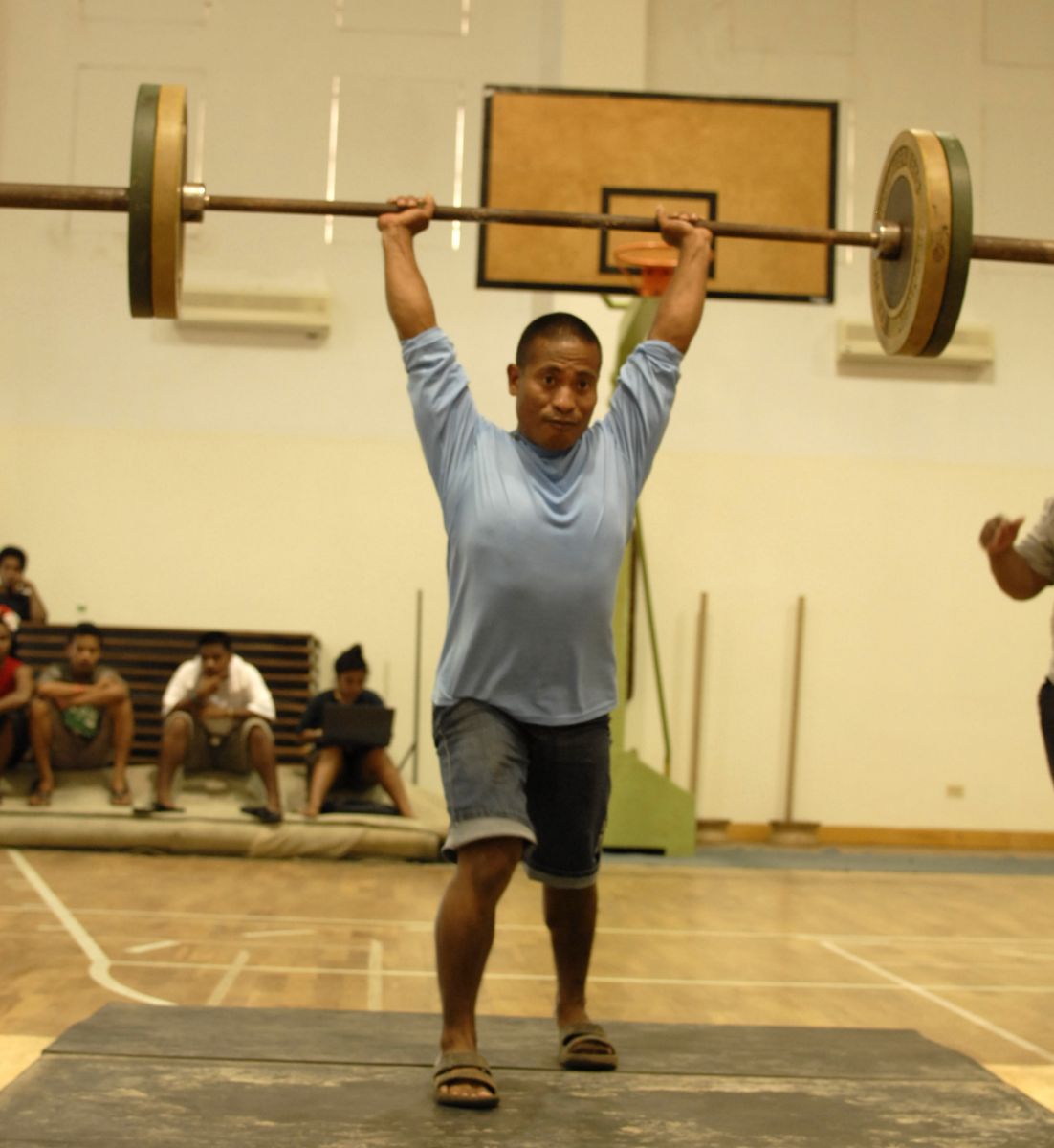 During the 2008 Oceania Championships he won the gold medal in the 62 kg category. He also represented the FSM in weightlifting at the 2008 Summer Olympics in Beijing, China, where he ranked 11th in the 62 kg category. He also competed in the 2012 Summer Olympics where he ranked #10 in the Men's 62kg category.
In 2007 he set a new record by snatching the men's 56 kilogram category at the South Pacific Games in Samoa.
Manuel's Medal Records Are:
OCENIA CHAMPIONSHIPS
Gold Medal 2006 Apia 62 kg
Gold Medal 2007 Apia 62 kg
Gold Medal 2008 Auckland 62 kg
PACIFIC GAMES
Gold Medal 2007 Apia 56 kg
Gold Medal 2011 Nouméa 62 kg