Marketing students test marketing mix skills on Valentine's Day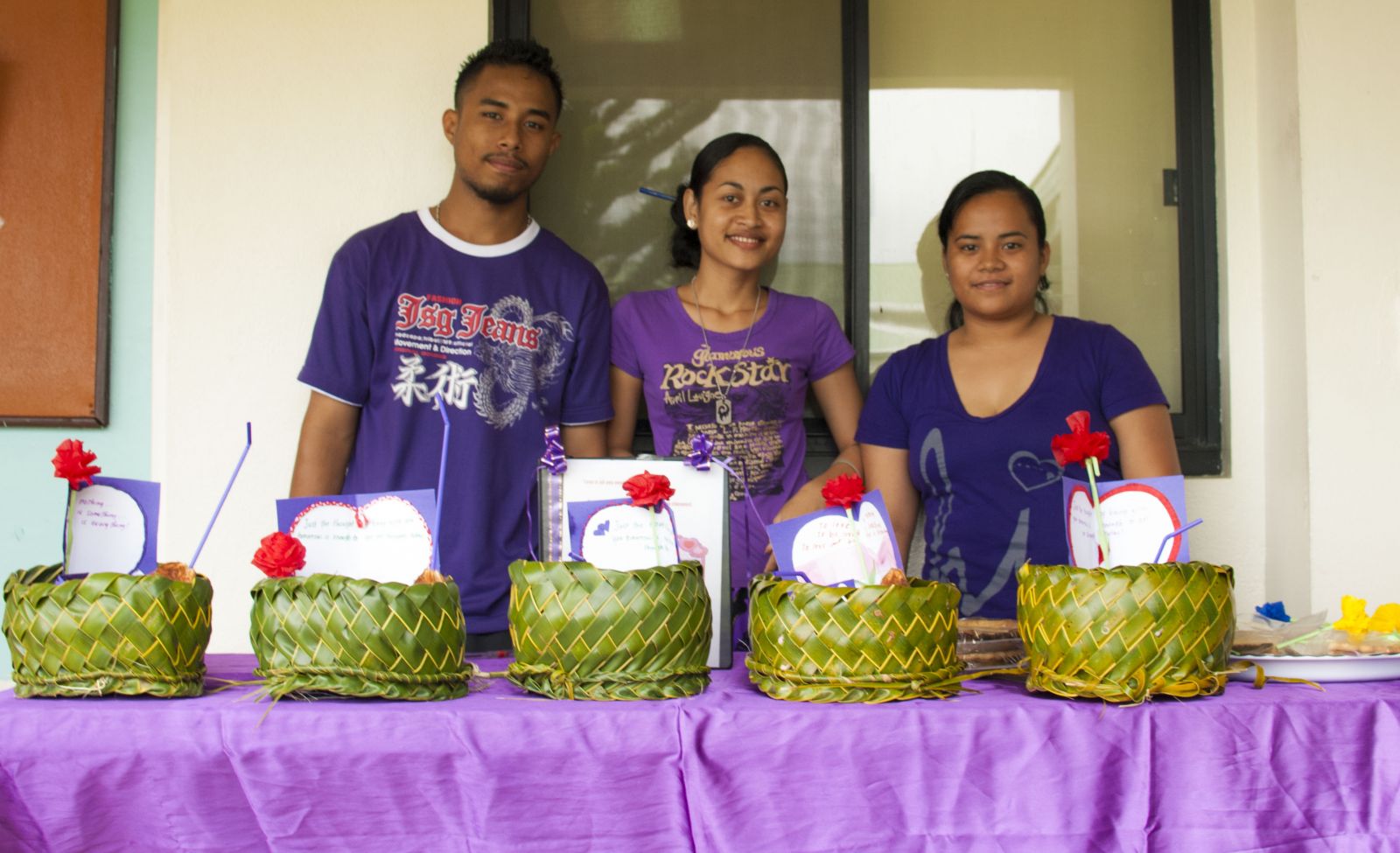 PALIKIR, Pohnpei (February 15, 2013) Principles of Marketing (BU270) students from the National Campus sold gift baskets on Valentine's Day to demonstrate their understanding of the Marketing Mix tool.
According to BU270 instructor Ms. Marlene Mangonon, the purpose of the activity was to demonstrate student learning on several concepts of the course especially the use of Marketing Mix. According to Businessdictionary.com, Marketing Mix is a tool that utilizes a planned mix of controllable elements of a product's marketing plan commonly referred to as 4Ps: product, price, place, and promotion.
The students formed groups and sold their own Valentine's Day gift products. They used local products such as coconuts, bananas and papayas as the main ingredients in their cakes, chips, pickles, local snacks and drinks. Students also sold other gift items such as coconuts that were carved to look like hearts, cookies, muffins, roses and other items. The student groups utilized different concepts in promoting, packaging, and pricing of their products. They designed and circulated promotions before the event; they carefully planned the development of their products; they chose strategic locations to sell their products, and they also came up with effective pricing strategies.
According to Ms. Mangonon, the presentation and sale of items were coordinated with other classes such as the Fundamentals of Management (BU260) and Accounting (AC250). The students were evaluated using the Foundations and Skills for Lifelong Learning Value Rubric.
Mangonon said that some of the student groups had their products reserved even before they were set up for sale. Funds collected from the sales would be used for future activities.