WCPFC donates computers to college's CIS program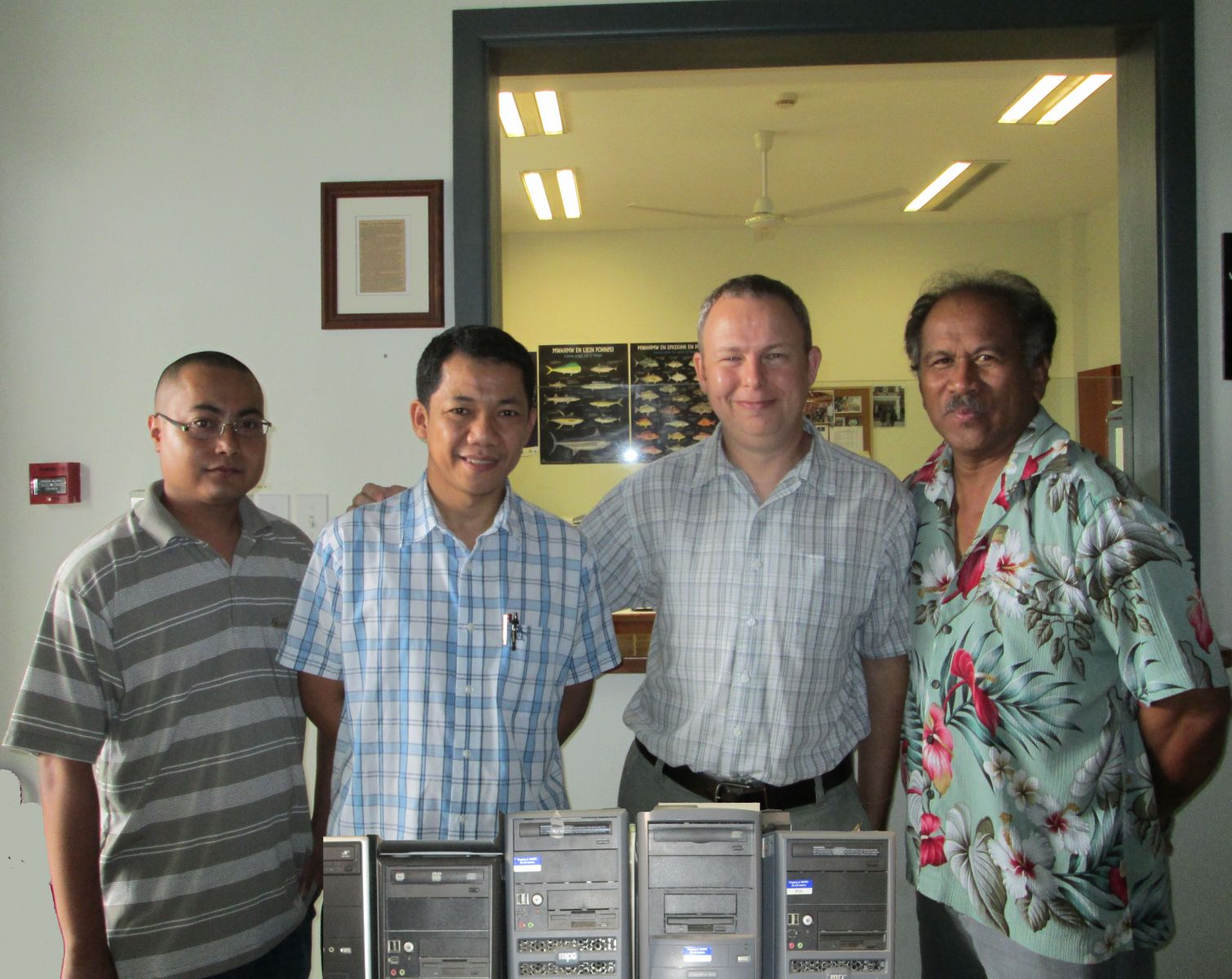 PALIKIR, Pohnpei (February 7, 2013) - The Western and Central Pacific Fisheries Commission (WCPFC), located in Pohnpei, donated some used computers, printers and network switches to the Computer Information Systems Program, a program under the college's Business Division.
WCPFC Finance and Administrative Manager Mr. Aaron Nighswander and ICT Manager Mr. Sam Taufao presented the donation on behalf of the commission. Business Division faculty member Edper Castro and Bright Young Techno Entrepreneurs club president Bernie Suzuki received the donation on behalf of the CIS program at the WCPFC office in Kolonia.
Mr. Aaron Nighswander is well known to the college as he also serves on the college's Business Advisory Council on behalf of the commission. The WCPFC representatives noted that more donations would be made to the CIS program in the years to come.
The college is very thankful to the WCPFC for its continued support of the CIS program.