President's Message to the Community – March 2022
Board of Regents Meeting. The Board of Regents held their quarterly meeting on March 11, 2022. The full agenda may be viewed at http://www.comfsm.fm/?q=agenda-03-11-22. A number of college policies were reviewed and approved. Of particular interest for students is a policy on assessing prior learning. This revised policy states the college acknowledges that learning takes place in many venues and this learning should be recognized. BP 3400 provides the information and process for students to have prior learning assessed and counted towards graduation. A second item of interest is the regents endorsed a proposal for the college to offer a Bachelor of Science in Business Administration with and Emphasis in Accounting. The college will prepare a substantive change request for the Accrediting Commission for Community and Junior Colleges (ACCJC) by April of 2022. If ACCJC approves the substantive change request the new bachelor's program will start fall 2022. The regents adopted a resolution to honor the service of Regent Berdon who represented Chuuk State. Mr. Berdon completed two terms as regent. The new regent representing Chuuk State is Mr. Jeffrey Arnold.
29th Annual Founding Day. The college will be celebrating 29 years on its Founding Day, April 1, 2022. The National Campus and CTEC will celebrate with cultural competitions and presentations at National Campus. Kosrae, Chuuk and Yap Campuses also have plans for that day. Please check with your respective campuses for details and schedules of activities. If you plan to join our Founding Day activities, please be sure to help us observe our COVID-19 practices. These practices include being fully vaccinated, washing hands frequently, wearing a mask if immunocompromised, observe social distancing (3 feet from the next person) and please stay home if you are not feeling well.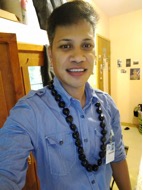 Employee of the month for February was Mason Tihpen from CTEC. He is Assistant Professor at CTEC where he teaches History of Micronesia, World of Work, and Technical Communication. He has a BA in Elementary Education and MA in Leadership.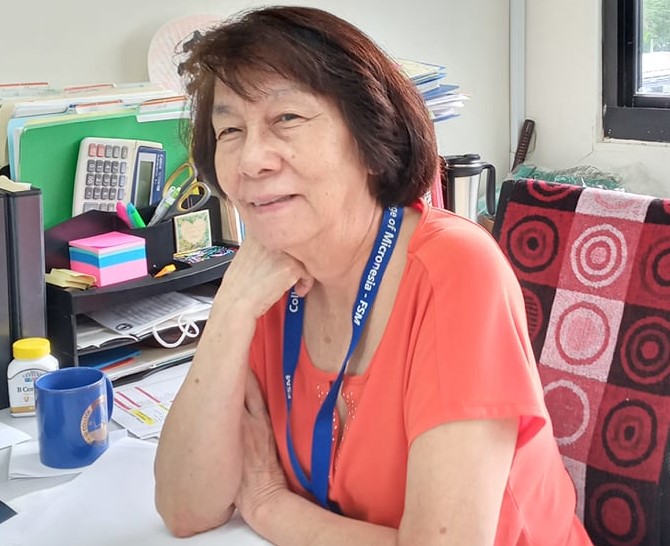 Norma Edwin is employee of the month for March. She has a BA in sociology and has worked for the college for 50 years. She currently serves as Executive Assistant to the President.
Congratulations to both employees!