College Commendation from Japanese Embassy, MOU with Temple University Japan Campus, and APIC Donation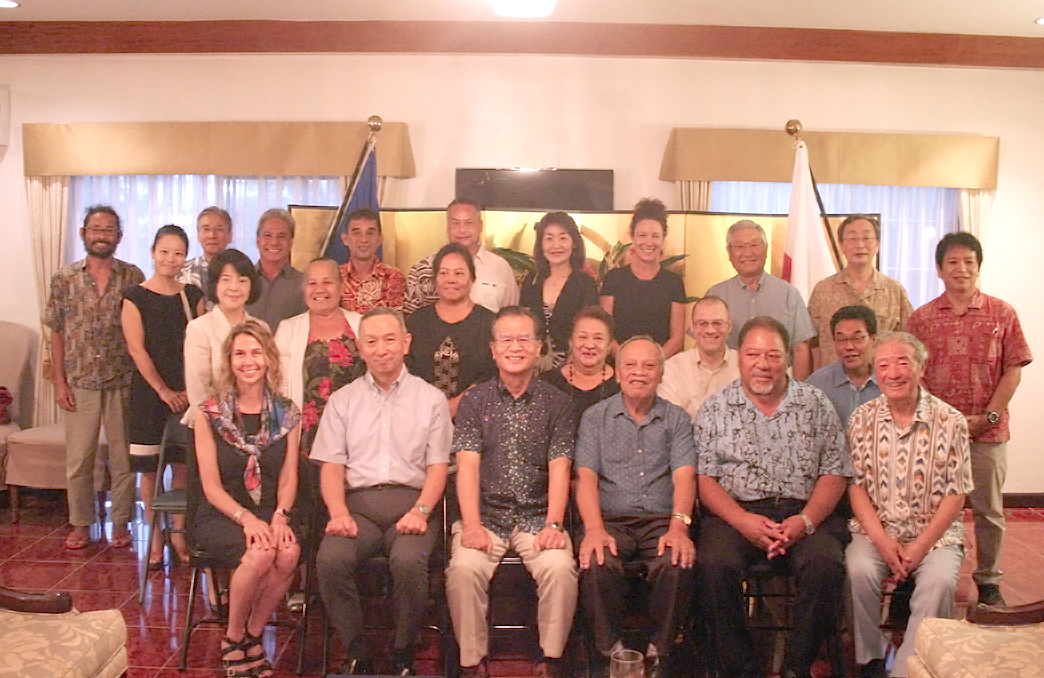 Palikir, Pohnpei (March 21, 2018) - His Excellency, Japanese Ambassador Ryoichi Horie, hosted an event at his residence that included a commendation ceremony to recognize the College of Micronesia-FSM (COM-FSM) for its contributions towards deepening a mutual understanding and friendship between Japan and the Federated States of Micronesia. During the event, COM-FSM also signed an MOU with Temple University Japan Campus to further promote student exchange and educational opportunities. Special guests from, and the president of, Sophia University, Dr. Yoshiaki Terumichi, were also in attendance. The college has an existing MOU with Sophia University that also presents opportunities for COM-FSM students.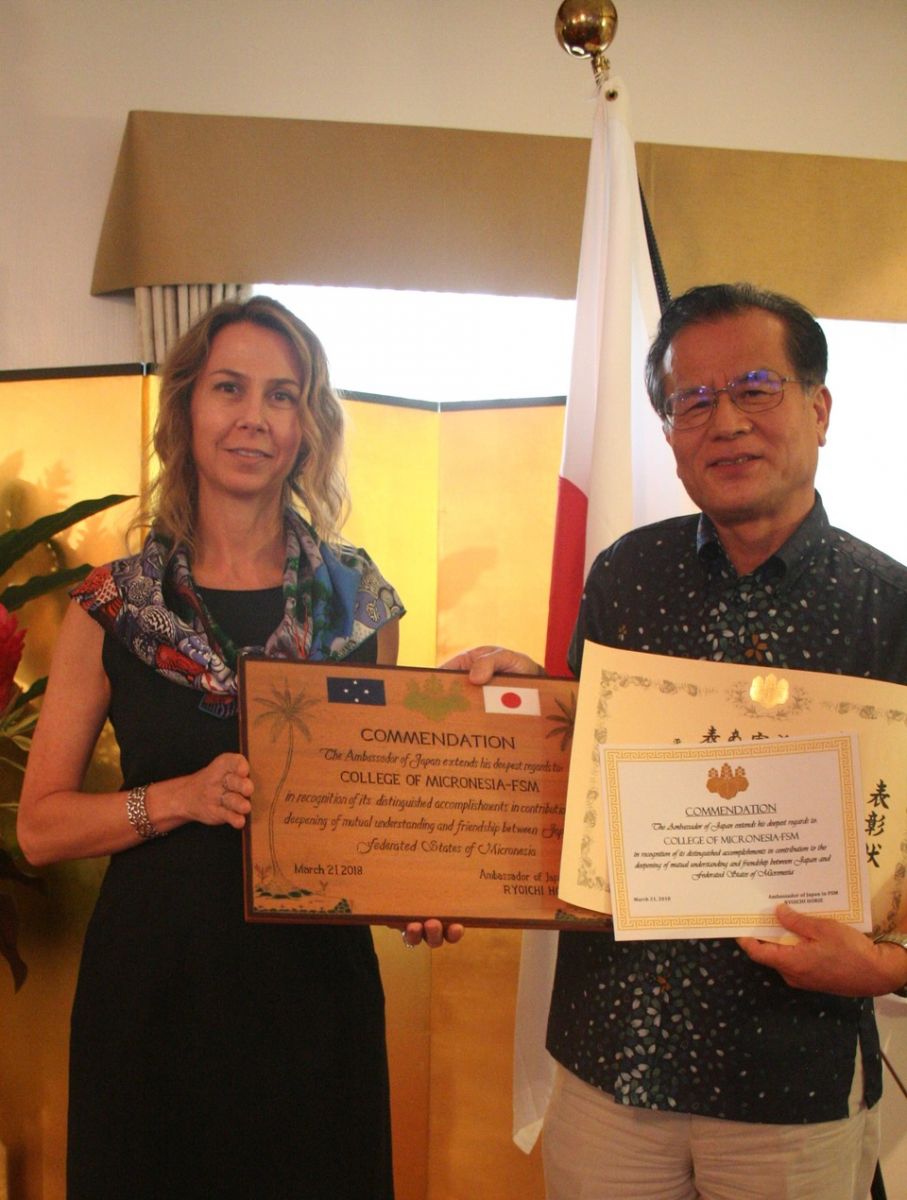 Additionally, Ambassador Yoshiyasu Peter Sato, President of the Association for Promotion of International Cooperation (APIC), presented COM-FSM with a check in the amount of $20,000 for the Kosrae Campus Learning Resources Center (LRC). These funds will be used to secure the necessary learning support materials that are needed to evidence to accreditors that the college is sufficiently equipped to implement the first COM-FSM four-year degree, a BS in Elementary Education. The college will be seeking approval from the Accrediting Commission for Community and Junior Colleges (ACCJC) to offer this BS program with a target date to offer classes beginning fall 2019.
The college wishes to express its deepest gratitude to Ambassadors Horie and Sato for their dedicated work in fostering these collaborative efforts and opportunities for our students. And, the college thanks the eight members of the delegation who traveled to join us for these events.