President's Message to the Community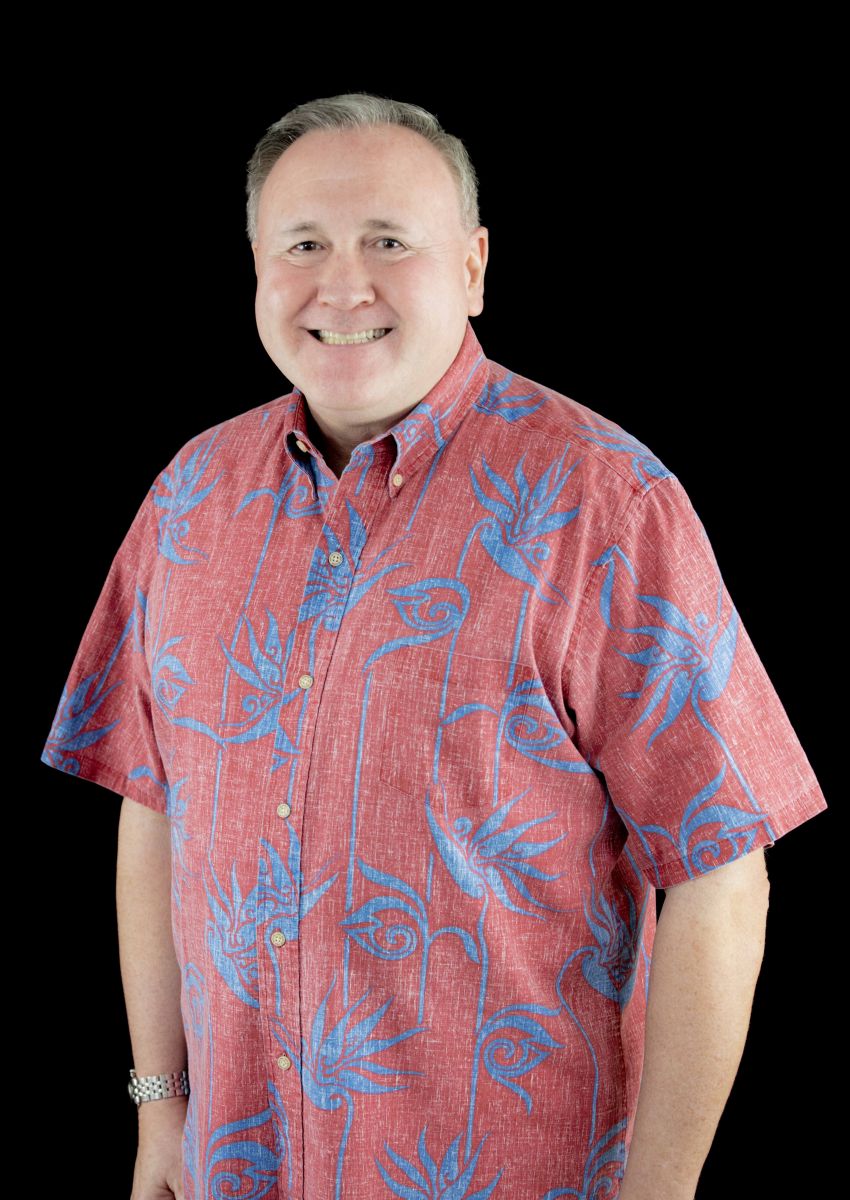 September 21, 2017
The following message is adapted from the president's oral report to the Board of Regent's on September 14, 2017:
Dear Colleagues and Fellow Members of the COM-FSM Community,
It's always a pleasure when we have the opportunity to visit our state campuses. It continues to solidify our mindset that we are one college and have a number of campuses but we are one college. I am grateful for our ability to effectively communicate among and between each of us to ensure that is the case and abundantly evident.
I would like to take this opportunity to thank the board of regents for their continued support and as is evidenced by recent activities of our regents, particularly Regent Berdon in Chuuk and Regent Mida in Pohnpei but all the regents for their advocacy on behalf of the college and the results of that important work.
Board meetings and the president's report is always an opportunity for me to reflect on the past, to see where we have come, and to look forward to where we are going as a college. It's safe to say that over the past six years, we have made significant progress and improvements in all areas of the institution. As the president's quadrennial evaluation suggests, the college is in a strong position, probably the strongest that it has ever been. I feel very confident in that conclusion. We are in this position now because of the work and dedication of the people in this room and beyond. So I want to express my heartfelt thanks to the vice presidents who continually impress as a very effective and collaborative and cooperative body empowered and authorized to serve in leadership roles of this institution. I'm very confident in their abilities and skills in doing that; because I have seen it. There is evidence to support that conclusion and I thank them. I am also especially thankful for the deans and directors, faculty and staff, for without them and their work we will not be as successful as we are in delivering our programs and services across the entire college. As we look to the future, obviously we're very happy to have Engly with us as director of CRE. CRE is an area where I think there is room for greater cooperation and collaboration and a role for CRE to play in the life of the college in a very positive way.
You will hear important accomplishments from each of the vice presidents, and I'm always hesitant to go through and cite them myself because I don't want to steal their thunder. From accreditation to finance, to facilities, to maintenance, to development of important critical programs, to our 5-year financial plan, to our strategic plan, to the integrated educational master plan, to student life, I don't think the college has been in as good a position for some time at least not since I assumed responsibility as president. So I want to thank everybody for their endless work tireless effort but effective and strategic work in helping to move the college forward. As I have said many times in my early tenure, we'll get there. I also said many times during my tenure, we need to take the college to the next level.
So while there's always areas for improvement, and that is articulated in our mission, and we are committed to that, having said that, I think we are there. We're there in a position now, where we can truly embrace the strategic directives in our new strategic plan. Particularly to innovate, and that means to take some calculated risks, to take some bold new steps that we have not yet taken because we weren't yet confident enough that we had the internal stability and capacity to do those things. I believe we now do. I think you will see the college working with far greater collaboration with our state departments of education, particularly at the high school level, to strategically work with those high schools so that more students will be better prepared, not simply to pass an exam, but to have the skills to help them be successful in their pursuit of higher education. That will be a bold step for us but we are ready now to take that. I am confident that the vice presidents and deans and directors, our faculty and staff are all be committed to moving us to that next level.
I am grateful to Regent Mida for his thorough report on what's happening for the 25th Anniversary. I would add that we continue to reach out; we reached out to BECCA to ask if they would like to participate in supporting the 25th anniversary in some capacity. We, Executive Director Mori and I, will be going back to the Chinese Ambassador for additional requests. PPEC will be has agreed to hold its meeting to coincide with the 25th anniversary. As has the Foundation, the Friends of COMFSM, will hold their annual meeting in Pohnpei also to provide support to the college's 25th anniversary.
Finally, I would just like to wrap up, by saying that for me my, personally, the greatest concern I had when I arrived, yes was accreditation, but more so for our students. Our students and where they were living and how they were treated, student life generally and individually. And it has taken us a long time to fully address all of the issues related to providing a quality student life; but I believe we are there. Thanks to the efforts of Vice President Oducado and so many others, including our new director of student life, Krysti. I am grateful to see such an engaged student body across the college. As we speak, student government representatives from each of the campuses are now in Pohnpei for the first student body association retreat. I couldn't be happier and more pleased with the state of the college at the moment. Having said that we know there's always room for improvement, but I could not be more pleased with where we are at this point.
Finally, I would be remiss if I did not extend my gratitude, professionally and personally, to Wilson Hess who over the years has really come to be known by our board, respected by our board, a partner in many ways with myself and the board in helping to improve that aspect of participatory governance that we know is critical to the success or detriment of an institution. When you have an effective board that understands its role and you have a president where the board and president understand their roles and in fact are partners who improve and advance the institution of higher education, we find success. Otherwise we find dysfunction and failure. Fortunately for me as president, I have a board that is very supportive, very effective, real advocates for the institution.
It is a privilege for me to serve you as president.
Warm regards,
Joe
Joseph M. Daisy, Ed.D., President & CEO