President's Message to the Community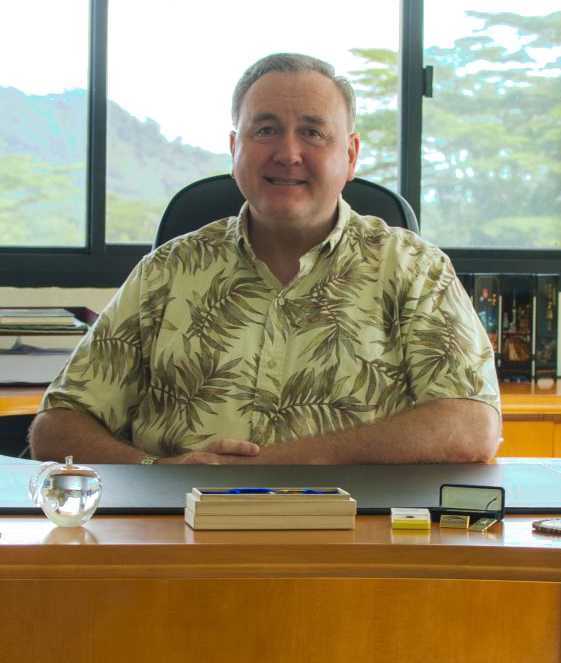 April 29, 2016
COM-FSM Mission Statement:
The College of Micronesia-FSM is a learner-centered institution of higher education that is committed to the success of the Federated States of Micronesia by providing academic, career and technical education programs characterized by continuous improvement and best practices.
Dear Colleagues and Fellow Members of the COM-FSM Community,
Graduation:
The 63rd Commencement will be held on May 12, 2016, for National, Pohnpei, and Chuuk Campus beginning at 9:00AM. Kosrae Campus is scheduled to hold its graduation ceremony on May 17, 2016, and Yap Campus on May 18, 2016.
The National and Pohnpei Campus Commencement Speaker for the 63rd Commencement is Senator David Panuelo, Chairman of Resources & Development Committee of the 19th FSM Congress.
The college's Office of Admissions, Records and Retention (OARR) reported 249 candidates for spring 2016 graduation. Of the 249 candidates, 147 are from the National Campus, 59 from Pohnpei Campus, 21 from Chuuk Campus, seven from Kosrae Campus, and 15 from Yap Campus.
Board of Regents:
Board of Regents' Meeting will be held in Kosrae State from May 2-6, 2016. Members of the college such as president, vice presidents, deans, and director for Pohnpei Campus will attend to provide their quarterly report.
Forums Held:
On April 6, 2016, a Fulbright Scholar, Ms. Maja Subelj, from Slovenia working as a postdoctoral Associate at the University of Arizona presented at the National Campus on "Infectious Diseases Epidemiology and Zika Virus".
On April 13, 2016, LTJG, Mr. Cory Henry from the United States Navy presented at Pohnpei Campus on "Continuing Education After Graduation and Focusing on What to Do When they Finish the Program". He also discussed on: Finding a Mentor, Continuing to Read/Learn, Acquire New Skills, and What It Takes to be an "Expert".
Events Held:
On April 1, 2016, the college celebrated its 23rd Founding Day, at the college's National Campus grounds and at the FSM-China Friendship Sports Center in Palikir from 8:00AM to 5:00 PM. This year's Founding Day celebration started on March 30, 2016, with a coronation ceremony of the King and Queen of the Founding Day was held at the FSM-China Friendship Sports Center at 4:00 PM.
On April 13, 2016, the FSM National Election Office visited the National Campus to register FSM citizens for Voters ID Cards registration. The Voters ID Cards were free of charge and are valid for 8 years.
On April 26, 2016, the National Campus hosted a College Fair where college programs were showcased. High school students across Pohnpei State participated in this event along with college faculty, staff and students.
On April 29, 2016, the college hosted a Fundraising Dinner at the Western & Central Pacific Commission in Kolonia. The Fundraising Dinner included island cuisine with entertainment. Dinner ticket was sold for $100.00 and over 200 tickets were purchased.
All Campus Meeting:
National Campus held its All Campus meeting on April 27, 2016.
Agenda: Gateways to Completion presented by Yen-ti Verg-in, Faculty & Karen Simion, VPIA.
Yen-ti Verg-in, math instructor, Denise Oen, instructional coordinator Yap/FSM-FMI, and Karen Simion, VPIA attended the Annual Conference for Gateways 2 Completion April 1 -5, 2016. The conference and related workshops provided the foundation information for the college's participation in the Gateways to Completion (G2C) project. G2C is one of the John N. Gardner Institute initiatives. The purpose of the initiative is to plan and implement a comprehensive institutional approach to improving student success in high-risk gateway courses. It is a data-based plan that fosters intentional positive change in student success and learning in gateway courses in a consistent, institution-wide manner.
I convey my appreciation to you for all your work, effort and dedication to the students we serve. Each of us plays an important role in the successful implementation of the mission of COM-FSM.
It is a privilege for me to serve you as president.
Warm regards,
Joseph M. Daisy, EdD
President and CEO